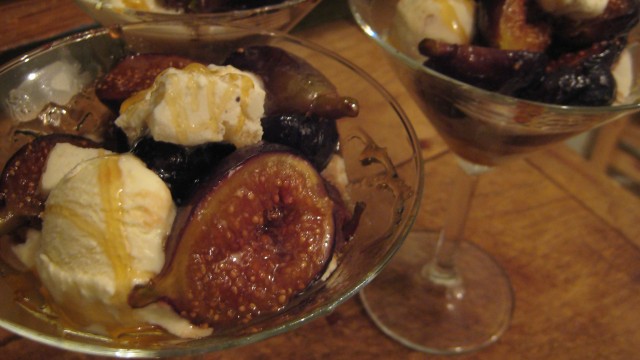 Caramelized Figs & Ginger Ice Cream
I love figs.
Guess what… saw baskets of fresh figs at the market and thought, caramelized figs would be great tonight.
And that's how I ended up with a lot of these velvety, plump and seedy fruits. Nice heavy pan, two tablespoons of butter… three tablespoons of brown sugar. Soft figs, sliced-side down in the caramel, flipping only at the end to veil them in the hot sauce.
Cooked fruit often goes with ice cream (i.e. bananas foster) but these hot figs needed something more perky. A nice, clean ginger ice cream. Milk, cream, sugar, egg yolks, and pureed ginger. This is finished with a drizzle of honey, and in case it might be too sweet, I puncture it with cubes of frozen, unsweeted, black peppered whipped cream studded with crystallized ginger.
[Sweet Figs, fresh Ginger Ice Cream, Honey, Cubes of Black Pepper Cream with Crystallized Ginger]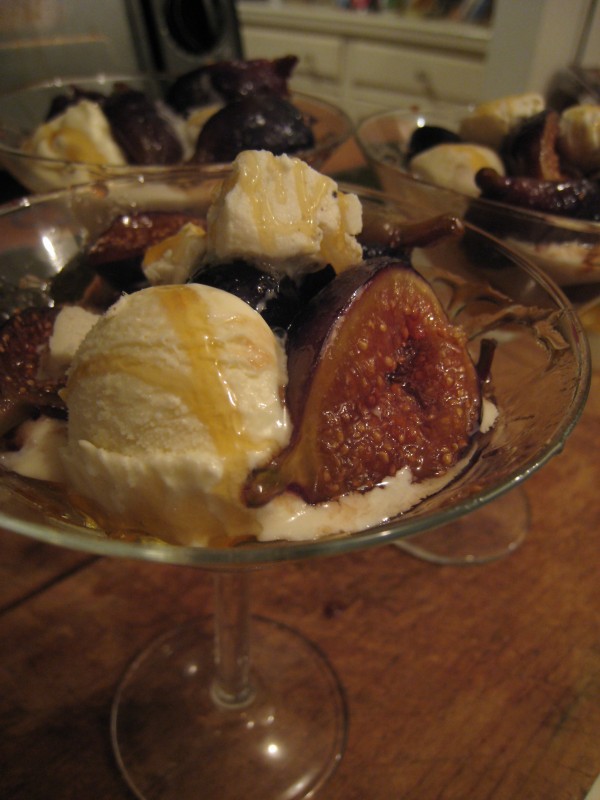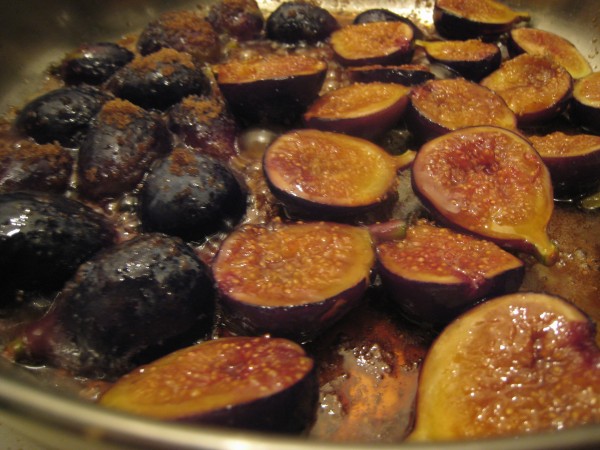 Frozen Black Pepper & Crystallized Ginger Cubes
Whipping cream
Freshly ground black pepper
Crystallized Ginger
Shallow pan
Whip black pepper to soft peaks, and fold in ground black pepper. Use fresh ground for better flavor infusion. Mince crystallized ginger and fold into the black pepper cream. Line a shallow pan with plastic wrap, and fill with the cream. Freeze until solid. Cut into cubes.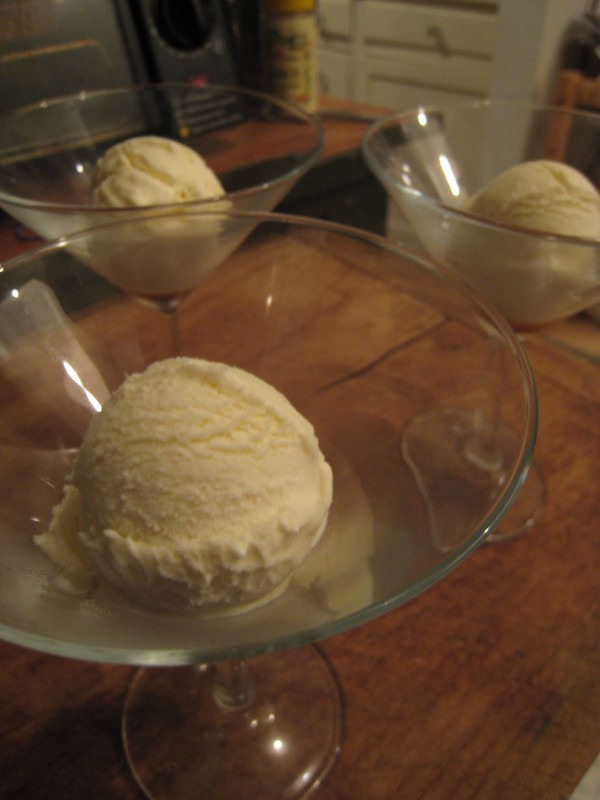 Two scoops please! (ginger is so refreshing!)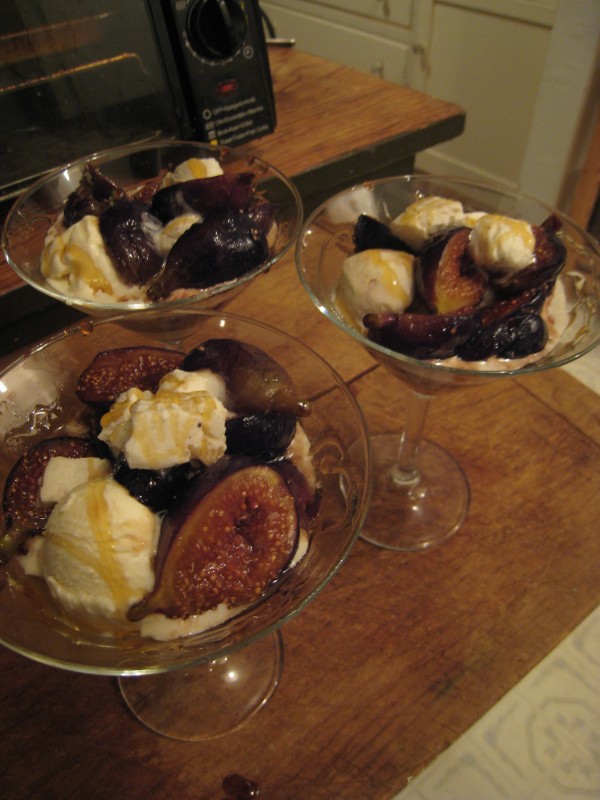 A favorite !!