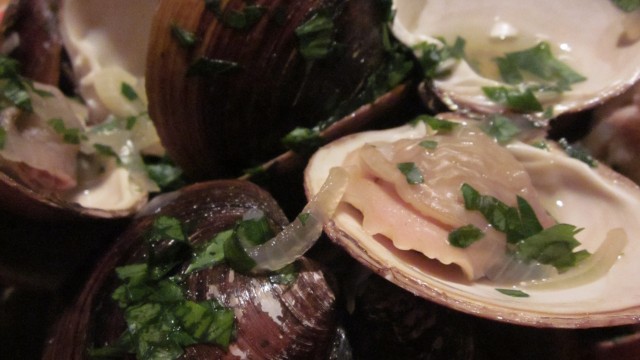 White Wine Clams
Clams on sale at the market!
[Clams with White Wine, Shallots and Parsley]
Apologies for the blurriness of this next image. My dog took this chance to dash out the door and I ended up chasing after her for quite some distance in the chilly snow!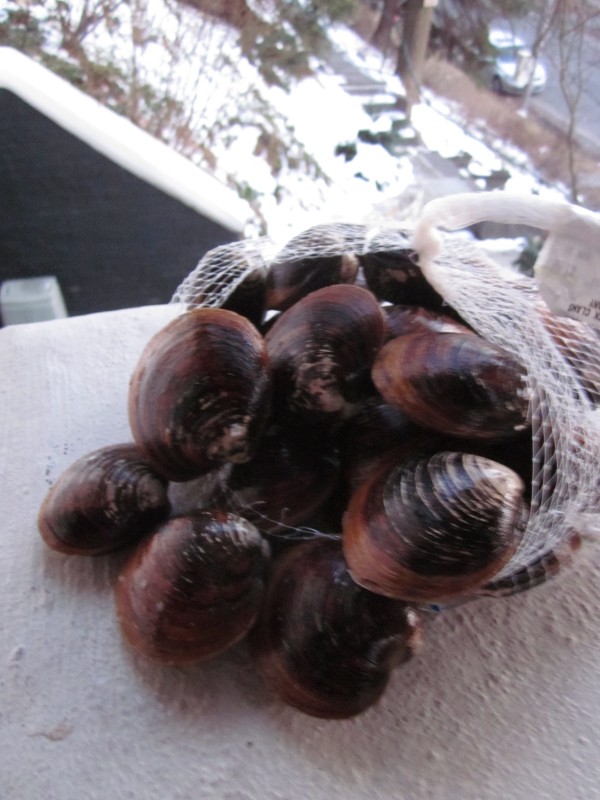 Needless to say, fresh clams in hot savory broth was a very nice way to fight the chill! Yum!