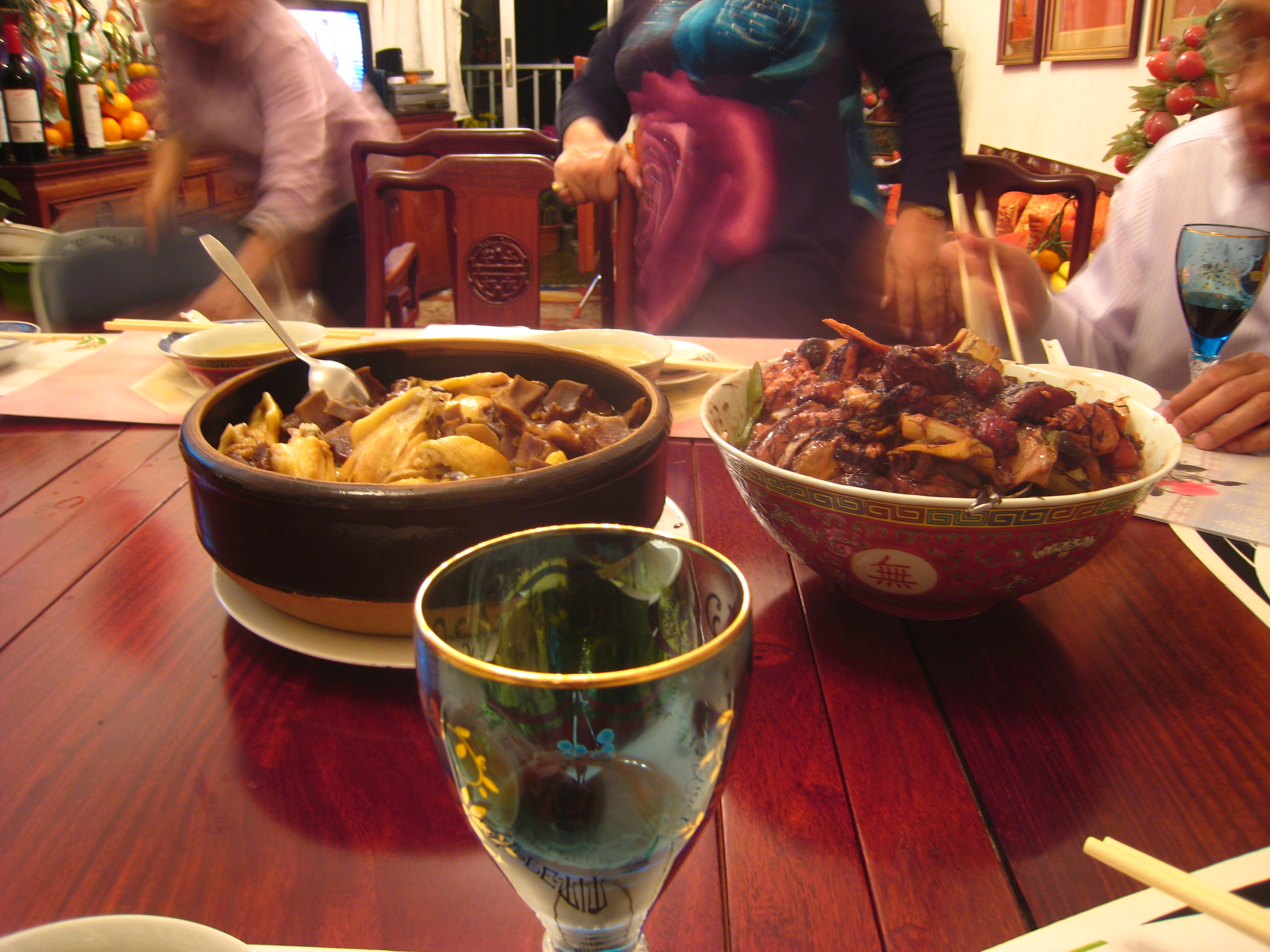 Happy Year of the Bunny!!
新年快樂!! 恭喜發財!! 心想事成!!
步步高昇!! 笑口常開!!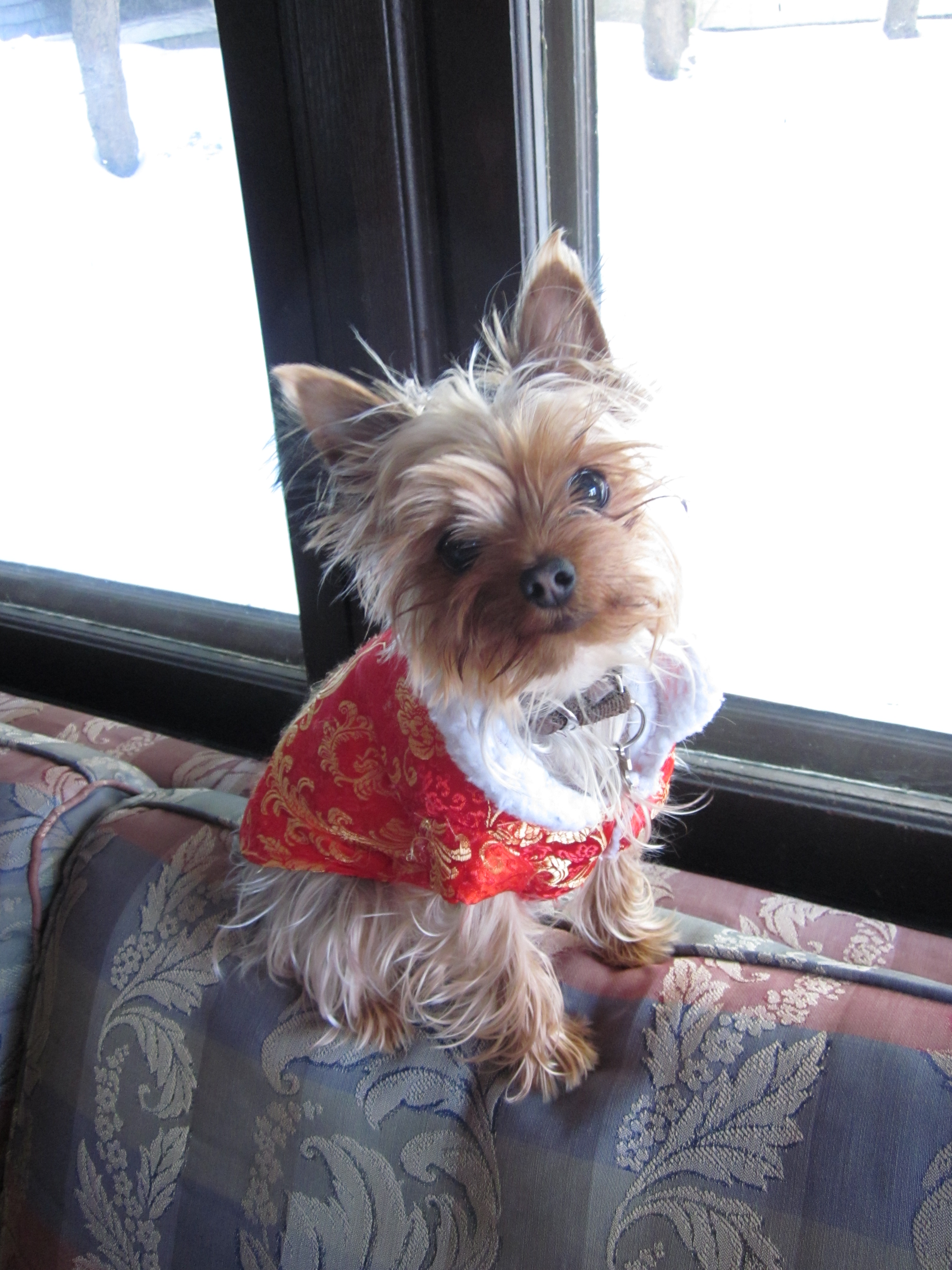 I got Baci her own 長衫 cheongsam!! I spotted it in Hong Kong this January and thought it would be appropriate for the holidays!
I'm back in Syracuse so this year is a little quieter than last year. But I did buy a little round of 年糕 niangao before I left Hong Kong!
It's eaten because the Chinese word 粘 (nián), meaning "sticky", is identical in sound to 年, meaning "year", and the word 糕 (gāo), meaning "cake" is identical in sound to 高, meaning "high". As such, eating nian gao has the symbolism of raising oneself higher in each coming year (年年高升 niánnián gāoshēng, one of the blessings). It is sliced, sometimes dipped in egg, and pan seared. The result is a yummy, sticky sweet, with a crunchy outside.
This time last year, I was in Hong Kong and able to fully participate in the traditions of Chinese New Year. Some pictures:
It all started with going to the annual Chinese New Year Flower Market in Victoria Park. It is completely packed everyday that it is open. It is really beautiful though, the sheer amount and variety of flowers available. Also there are street food vendors. One of my favorites is always the sugar cane juice that is pressed in it's own extraction machine… fresh and SWEET with a hint of green!

Most importantly, I celebrated with family. As tradition goes, we have a huge dinner on New Years Eve. At midnight, we join again for a second dinner, because the first meal of the year should be spent with family. Then in the morning, we have lunch and tea… Every Younger takes turn pouring tea for the Elders and recites any of many Chinese blessings, of their own choice and appropriateness (some are for children, some are for grandparents). After the pouring, the Elder gifts the Younger with a 利是/紅包 red packet!!
Last year my grandma gave me three types of 年糕 niangao. Above are the coconut with black rice, cane sugar, and molasses types.