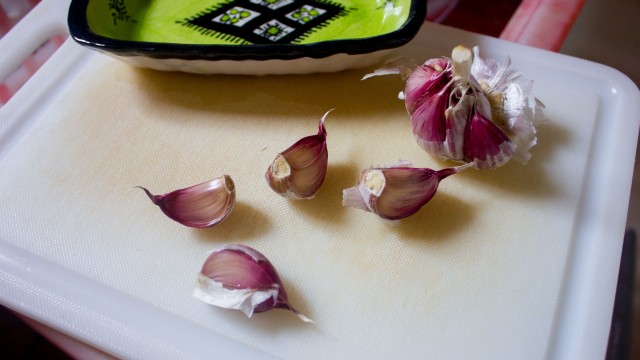 Home Cooking in Morocco
– Moulay Bousselham, Morocco
Some of the deliciousness my sister and I cooked up!
I was clearly in a mint-tea-addiction-mood after a really delicious cup in Tanger/Tangier when I first arrived. Mint is so much cheaper than in the states; I had to indulge.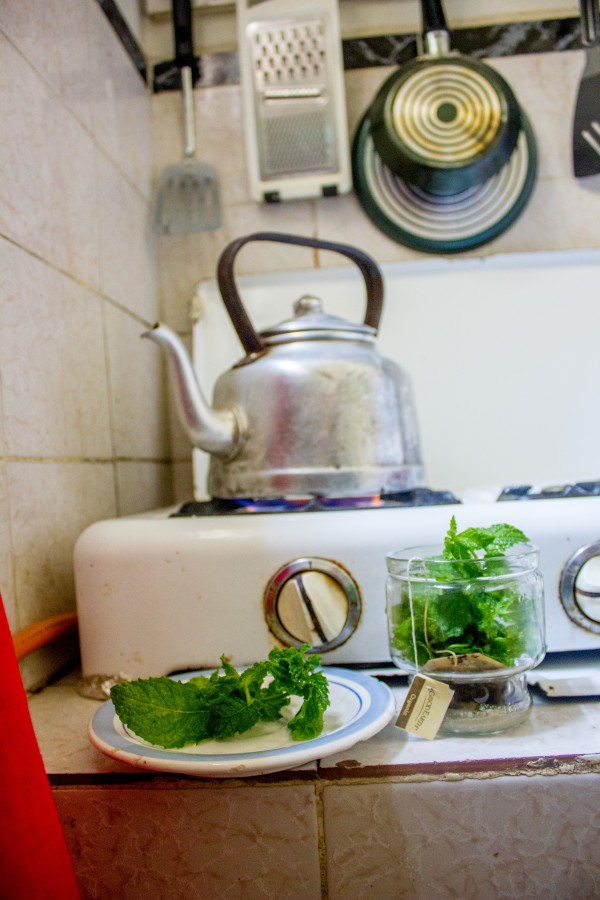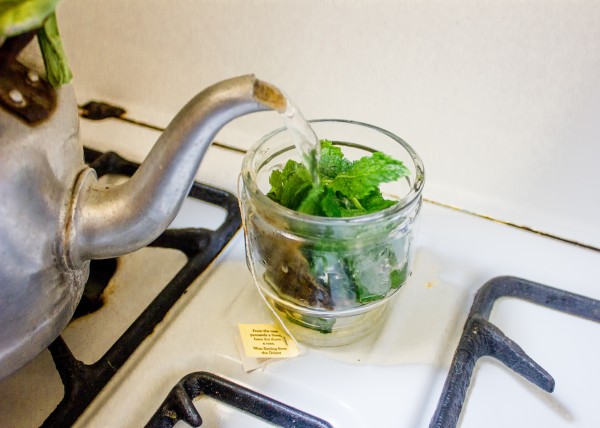 On the left is some kind of sweet, fried dough, and slices of cactus fruit, which I really love now. And on the right is some prosciutto that I picked up while in Ceuta, Spain.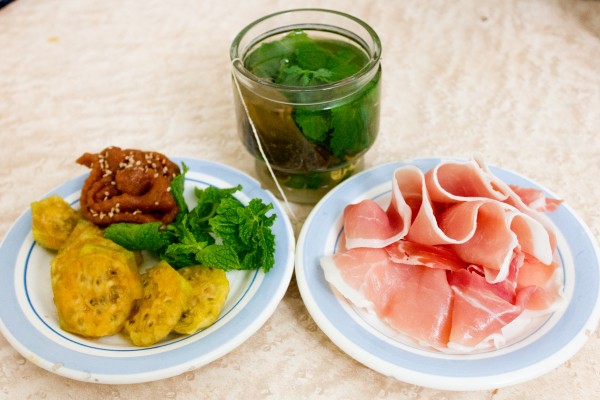 Mixing up some garlic spread in my sister's beautiful ceramic dish.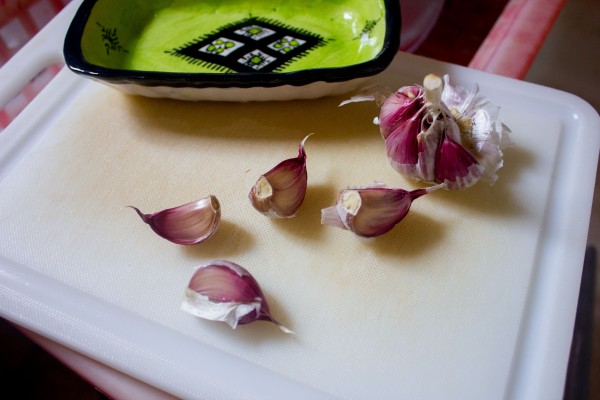 Grains of sea salt helps mash the garlic even further.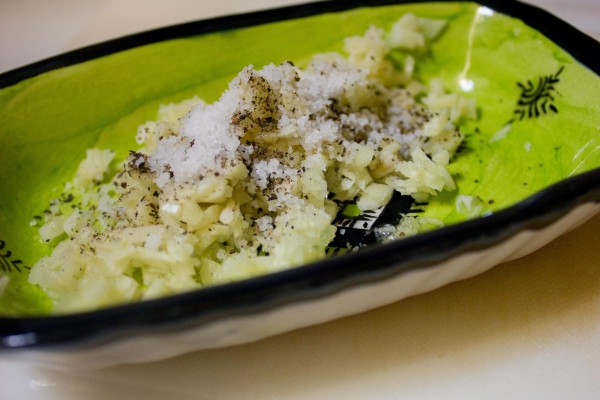 Spread and pan-toasted on local rounds of bread.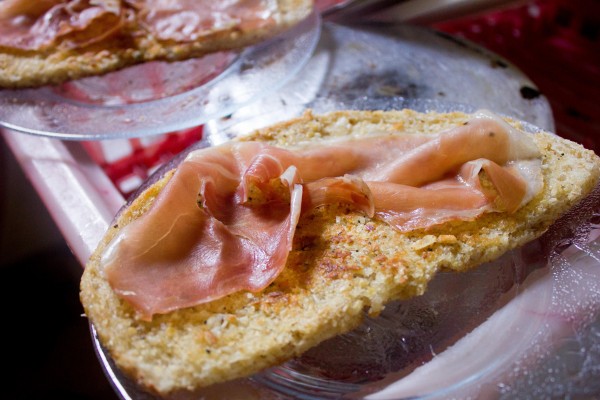 Topped with prosciutto, over easy eggs, and slices of gorgeous figs from the market.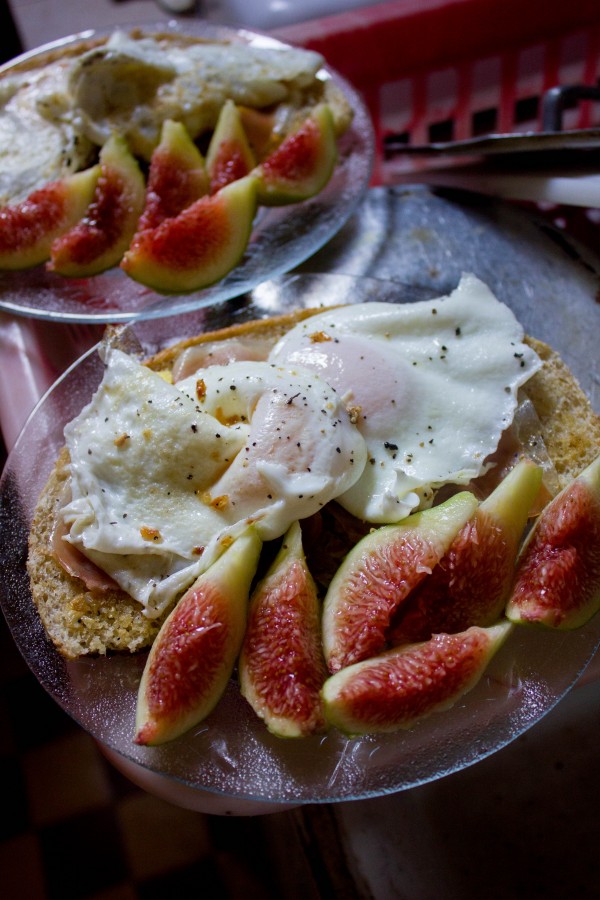 Breakfast!!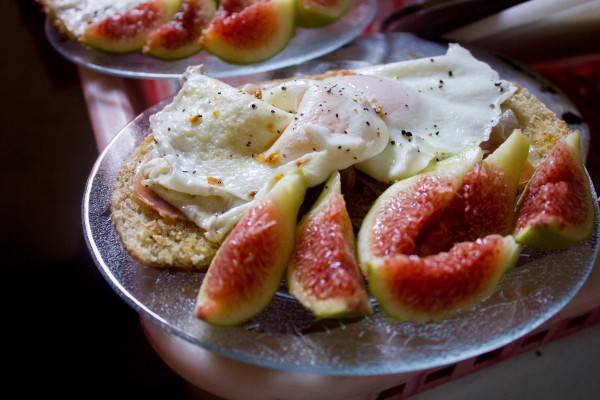 One of the nights, we had eggplant, with seasoned salt, and brought home one fresh fish. I filleted it, pan-seared it, and used the head and tail to make a little soup. We had the eggplant and fish also with a light tomato and onion stew.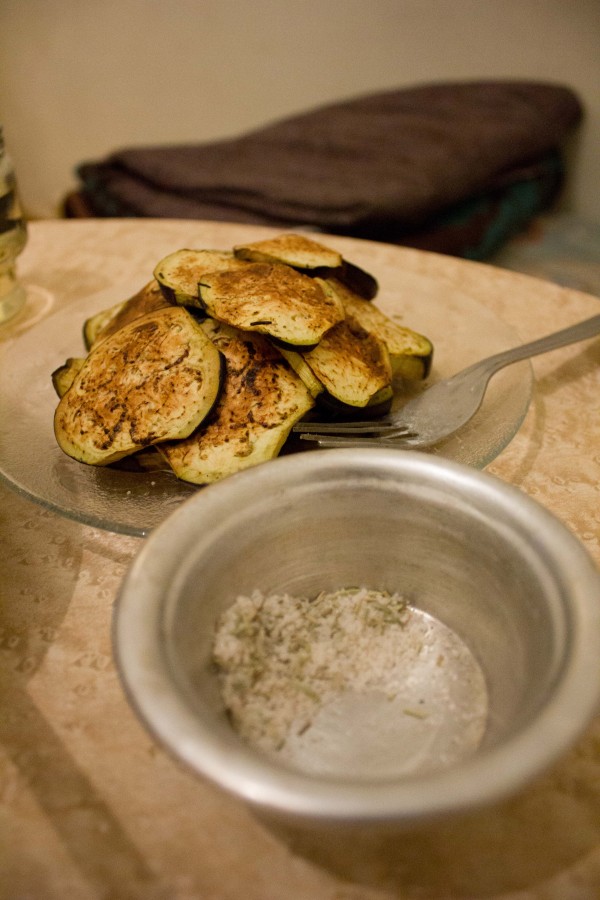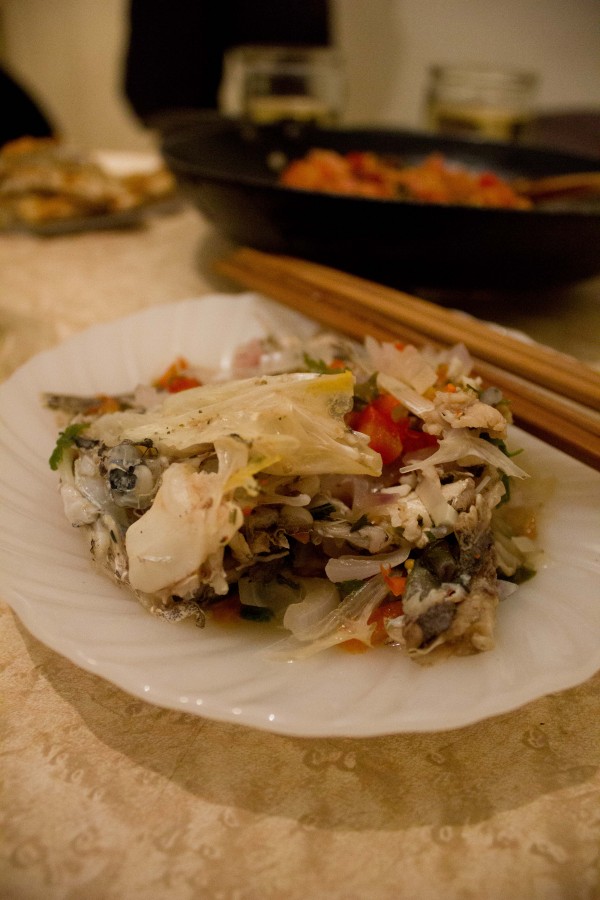 Once upon a time, I mailed my sister a box of funfetti cake, and we made it post-birthday in her rice cooker (steamed cake!)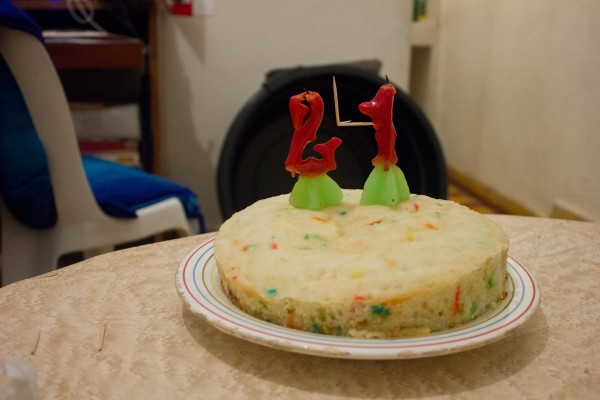 She's also good at making pancakes. And shared precious peanut butter, which has to be mailed or carried over in rare trips back from the states.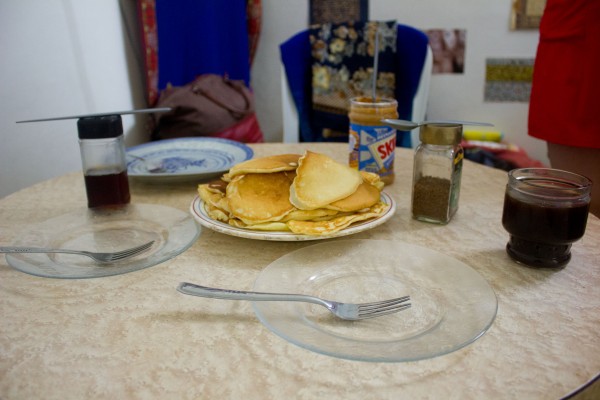 She shared with me, the experience of going to her favorite cafe for internet and work sessions. She ordered me a tagine, coffee, and we bought cookies earlier from her neighborhood convenience shop (think, your local NYC bodega/corner store).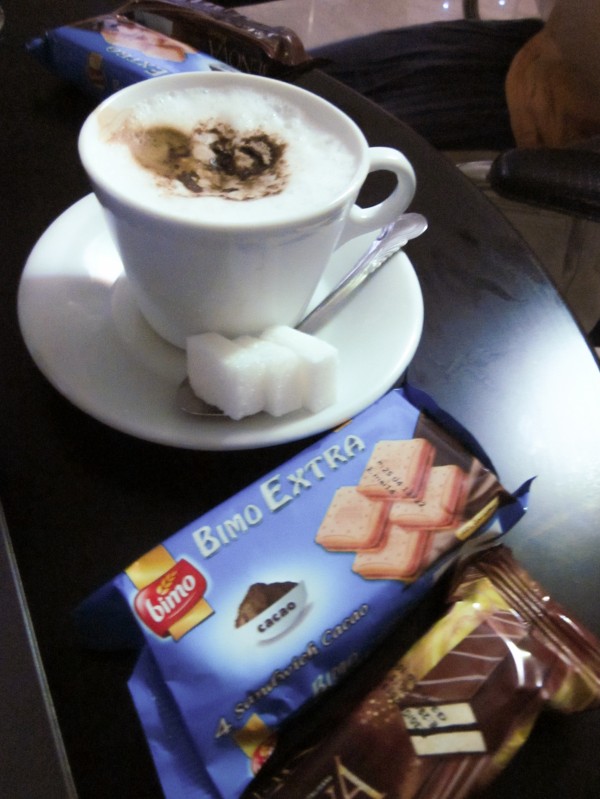 Another thing she is good at making, is the lentil burger patty. And barley. You can make barley stews in all sorts of flavors. Check out the McMoutarde ;)
And yes, that is mint tea. And yes, that is ibuprofen. I was fighting fever all 4 weeks traveling the African continent.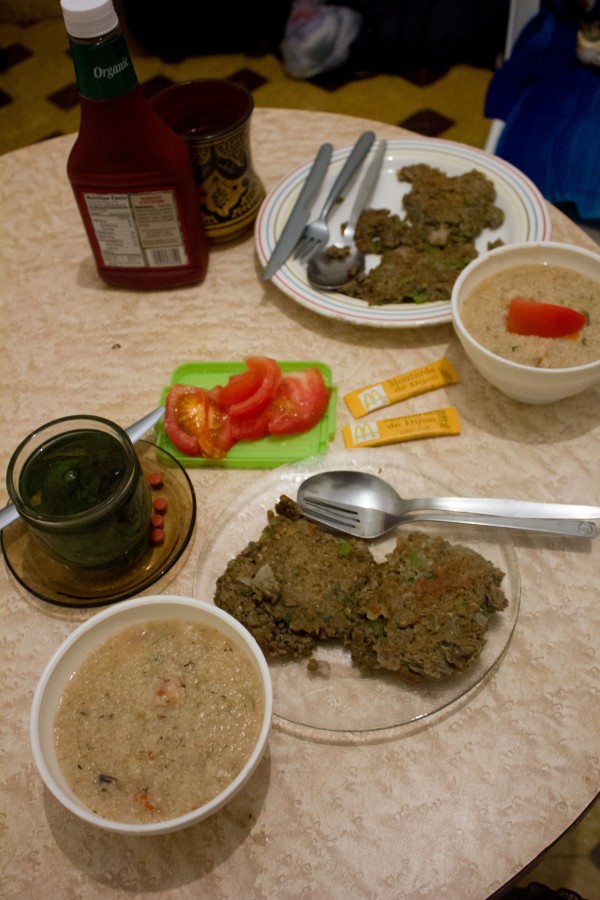 She made a really good over-easy. Complete with lentil patties and the local bread round.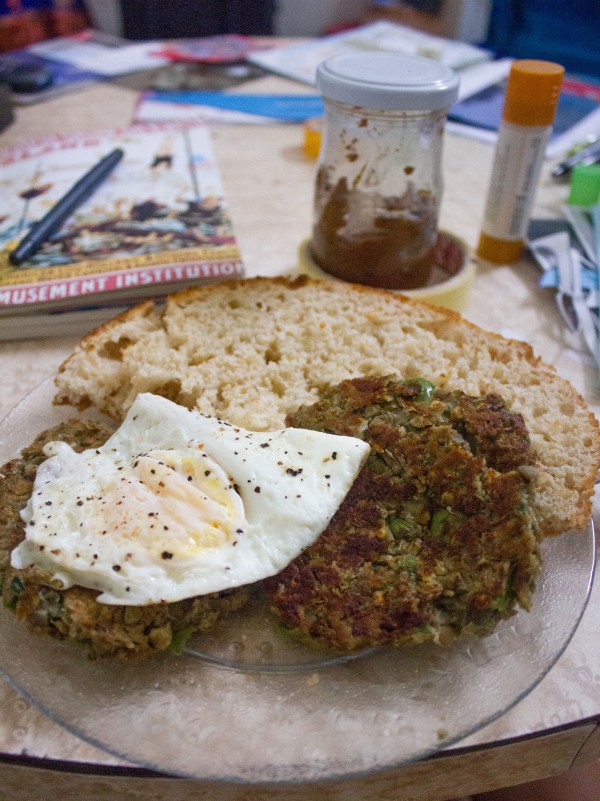 Then, one morning I decided to make french toast!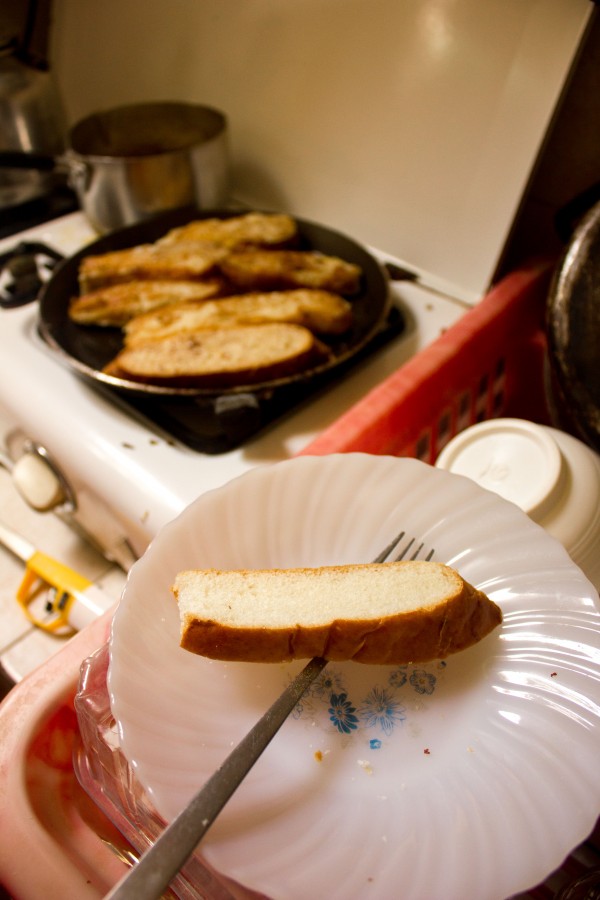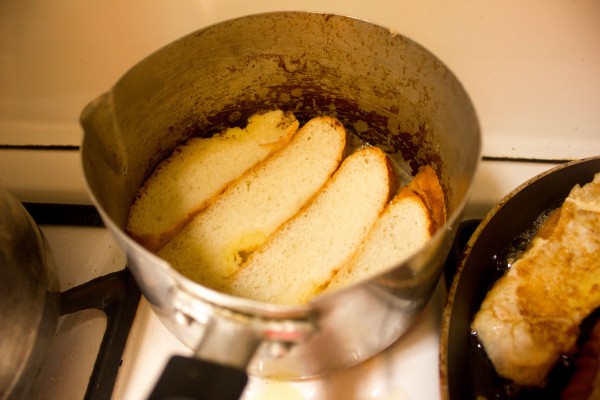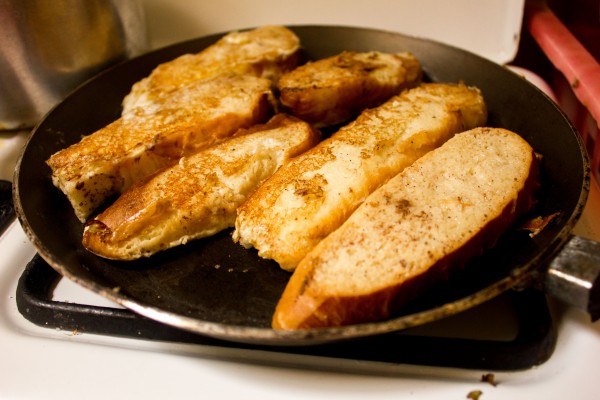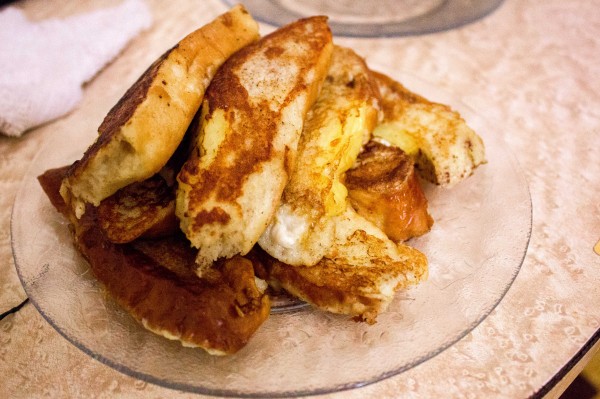 Of course, I got Kinder eggs, and of different makes and styles. They are illegal in the US.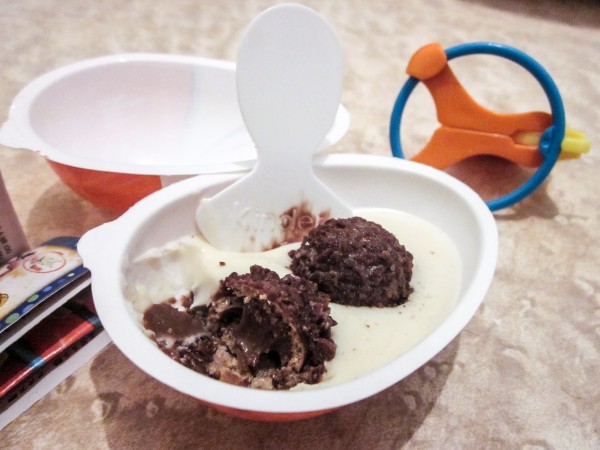 She made this egg frittata! With zucchini and rosemary.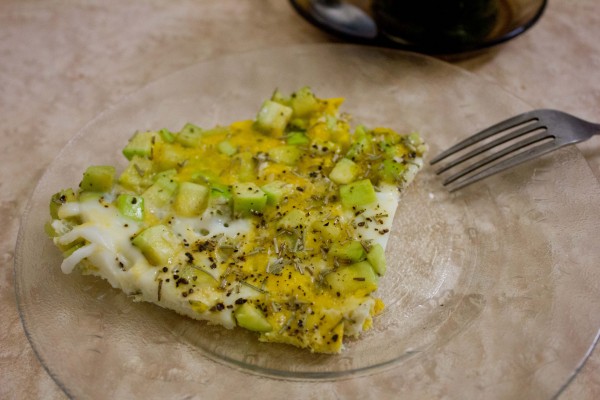 And of course, fresh melon. I think I insisted, at the market. Love for fruit, is international.