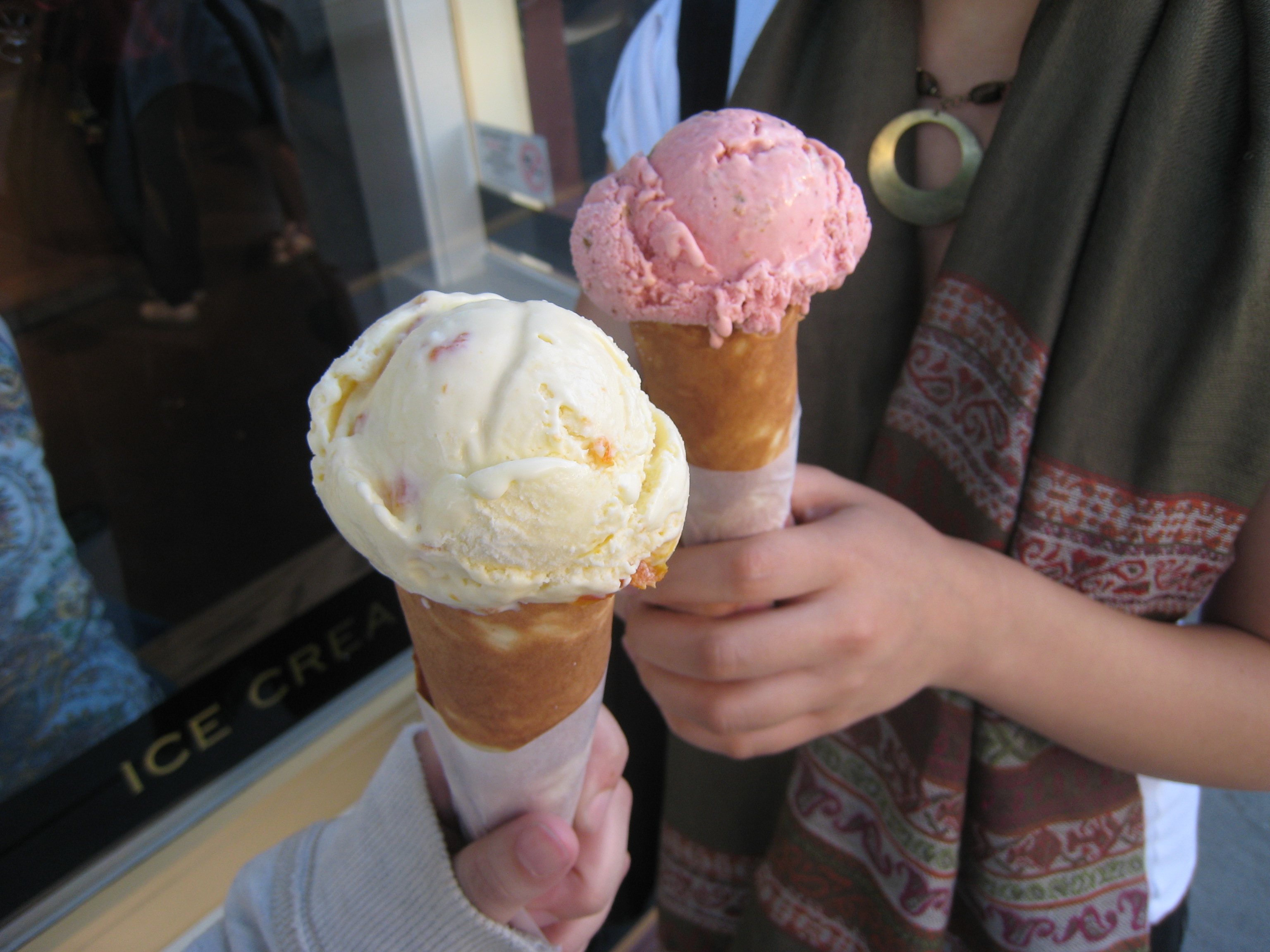 Ice Cream Hopping
–  Berkeley, California
What do two girls do on a lovely summer day in Berkeley? Go ice cream hopping, of course!!
It all started when we were talking about how one of Alice Water's pastry chefs started her own shop: ice cream at Ici. It is a "gourmet" sort of ice cream, with a distinct milk and cream base flavor, and cones with chocolate bottoms to prevent dripping.
Now, word has it that Tara's Organic Ice Cream was even better. *gasp* Tara's was a few blocks down the same street, College Avenue. So of course we just had to go to both, and find out for ourselves.
This quickly exploded into a full blown plan to try as many ice cream places as possible.
I was so excited – I drew a map.
For the record, we went to six places:
1. Ici
2. Tara's Organic Ice Cream
3. Yogurtland
4. Yogurt Harmony
5. Dollar Ice Cream
6. Almare Gelato
Naia Gelato was one more short block down, but by this time we became incredible sick of ice cream, and could not stomach anymore. The pace initially slowed down  at stop #3, Yogurtland. It is self-serve yogurt and toppings, and is charged by weight. As you can see in the pictures, we did not put much in the cups! Stops #4-6 all consisted of purchasing just one scoop for both of us to share. Oi vey. She swore to never eat ice cream for 6 months. I actually had ice cream a week after. Haha.