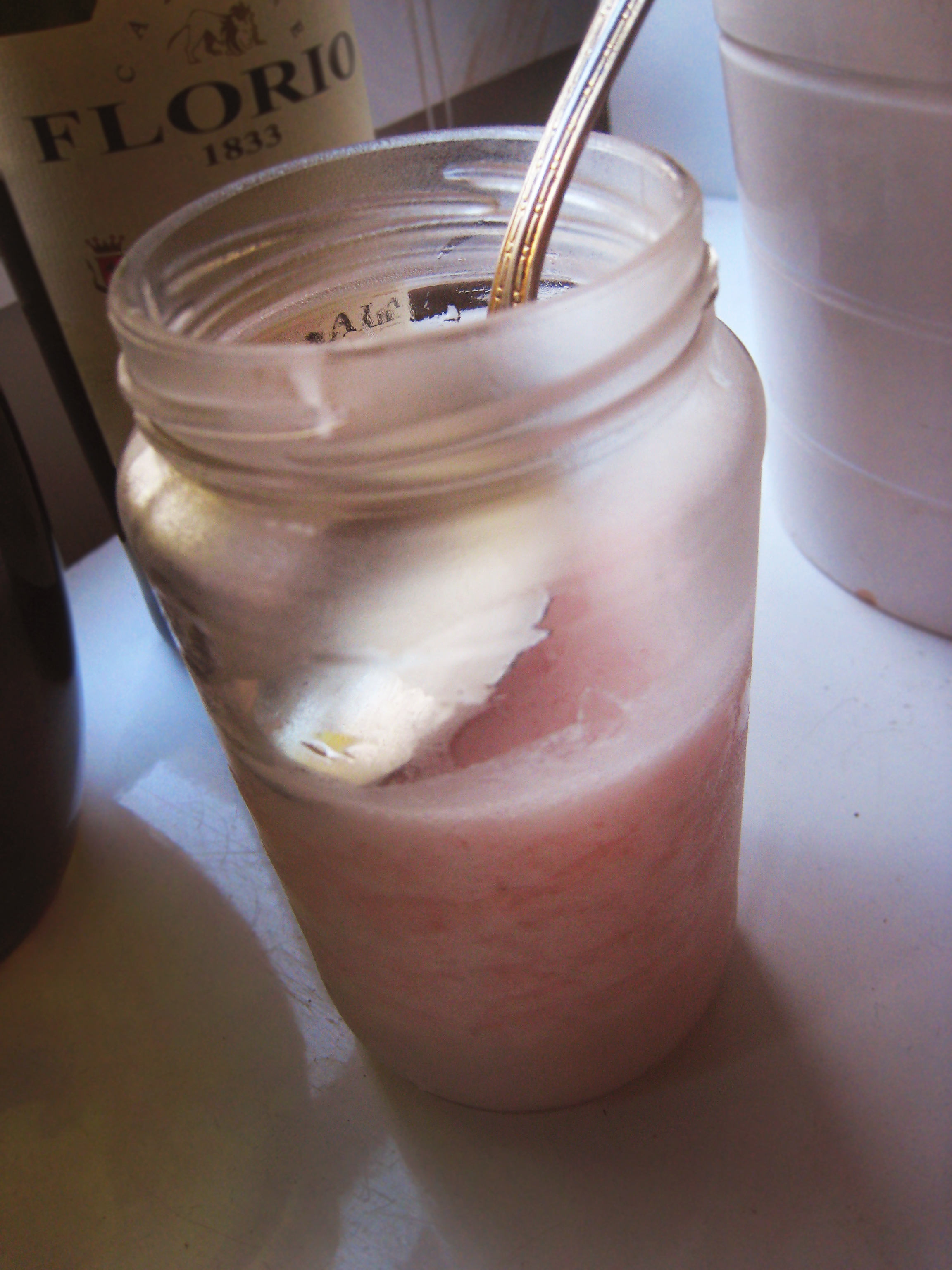 Moving Days Food
I love the way this jar looks, all frosted.
I scramble to eat all the random items I have left in the kitchen when moving. It makes some weird combinations that I would never think to eat otherwise, but sometimes it just becomes really simple. This morning, I have half of a smoothie that I froze the night before, and sunny side eggs with the rest of my fresh basil, neatly wilted on top. It comes with two lightly toasted almonds. Yes, two. It's moving day!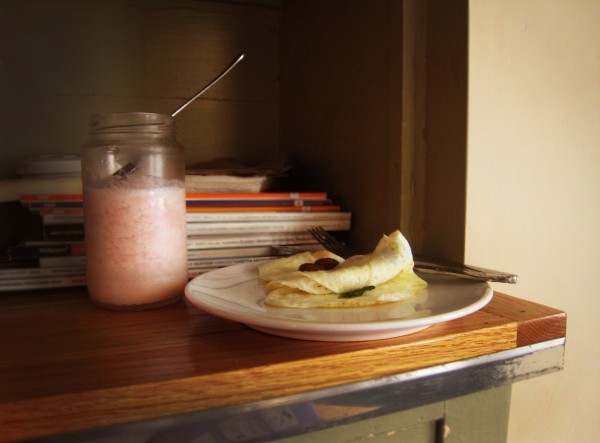 Yesterday, I had one more preserved egg left. So I made my last bowl of 皮蛋粥!!