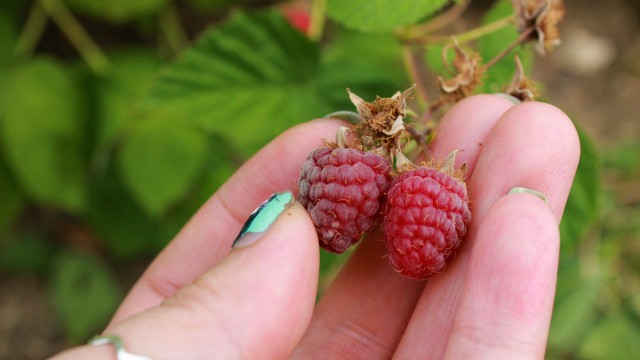 Raspberry Picking !!
We went raspberry picking!!
I've been wanting to go strawberry picking for a few weeks now, but combination of busy schedules and bad weather delayed the trip. Finally, one Saturday, I called a farm and found out that it was now raspberry season. So, raspberry it was!
I thought it was a beautiful drive out to the farm. Gorgeous green hills, up and down, round bends, through small towns, reminded me a bit of some places in California.
When we got there, we were greeted with three retrievers! Basking in the sun, completely disinterested in us. They must get a lot of visitors.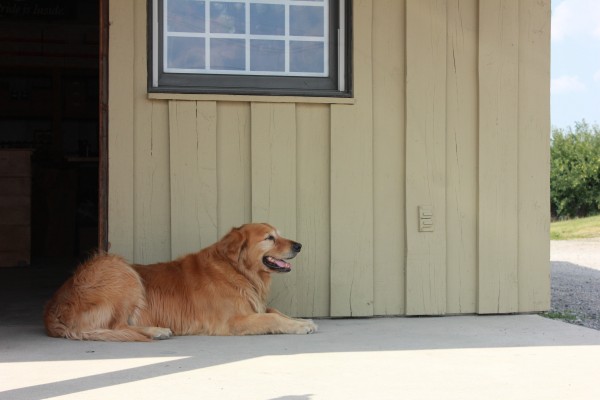 I was pretty excited. Not gonna lie.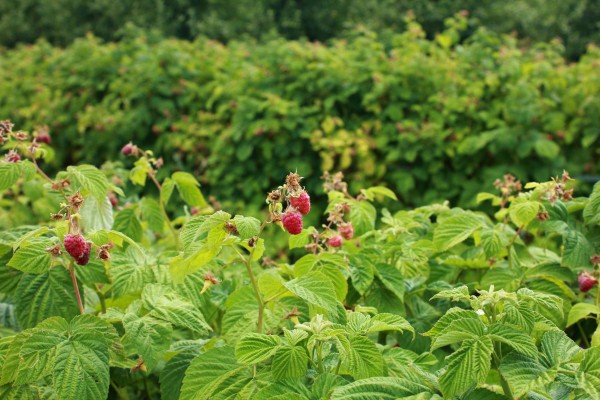 Such plump, red berries!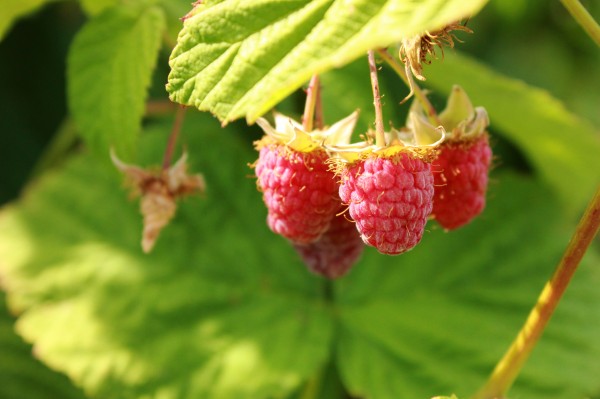 I was probably eating more berries than I was picking… and then I saw this little fella.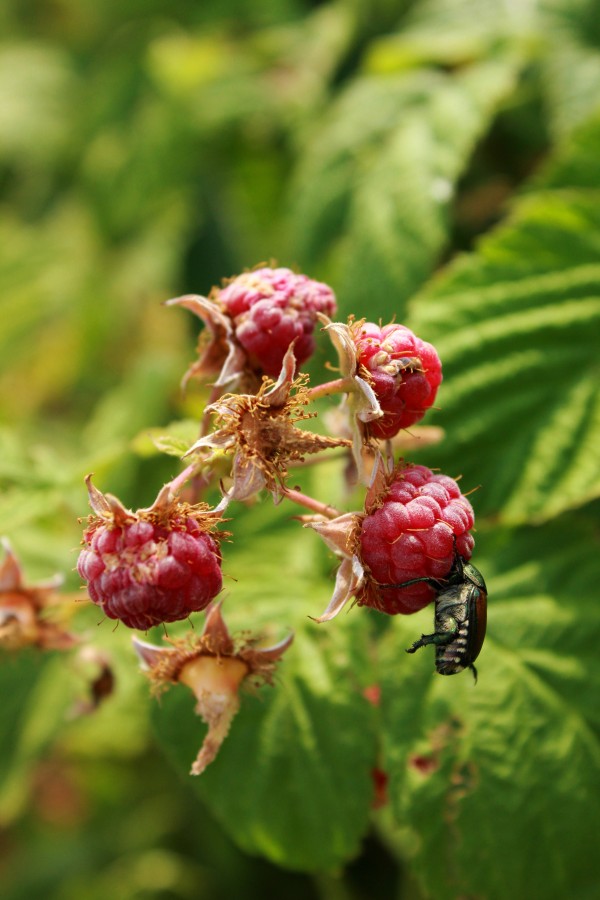 BEETLE!!
He/She must be so happy, sucking on that  raspberry. What heaven.
Andrew found another beetle also sucking on a berry. He poked it. It didn't even budge. That berry was all that mattered in his world.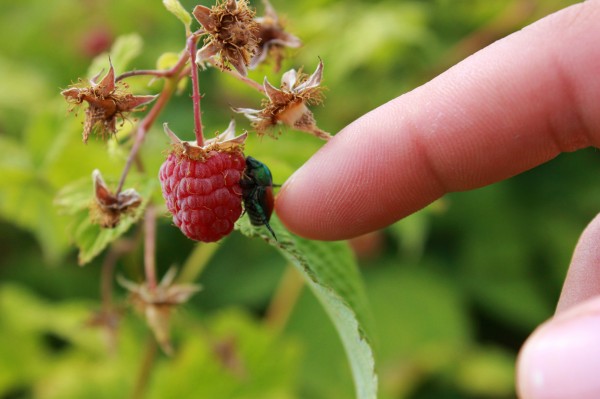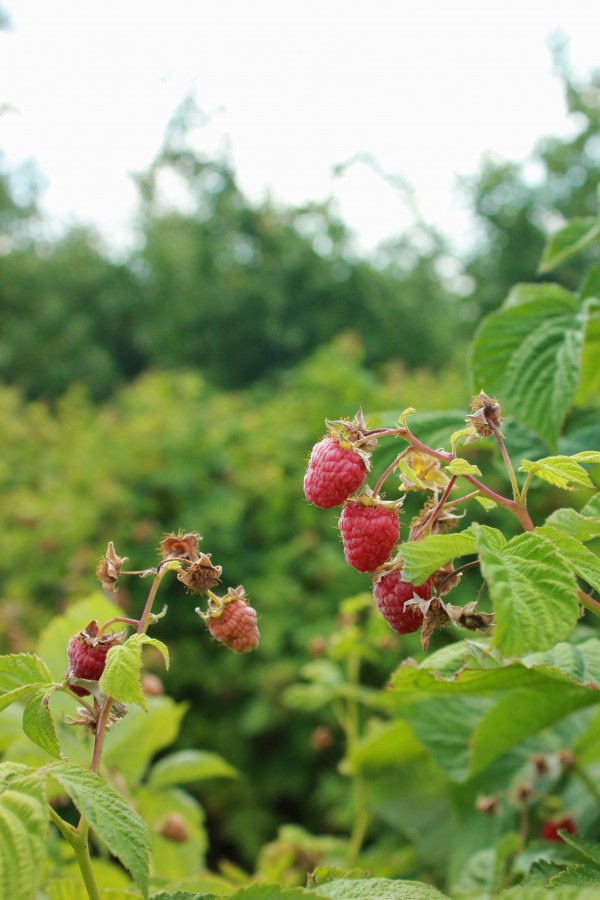 Andrew, calmly picking raspberries.
I was busy swatting at flies. And eating berries. Until I found a bug in one, and thought,
"Oh wow… how many bugs have I eaten?"
Our baskets… guess which one was mine?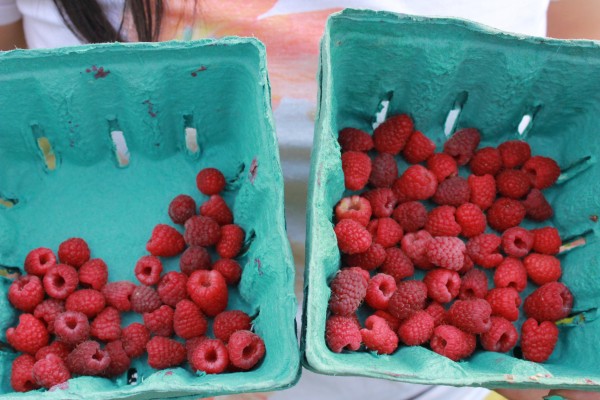 As you can see, I was eating more than I was picking.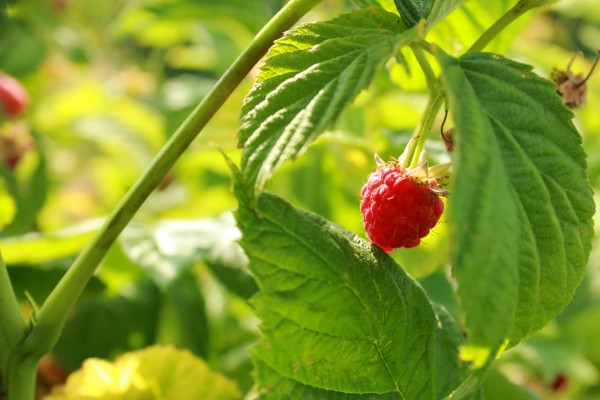 After we compared baskets, I realized how far behind I was. Time to focus and get those berries!!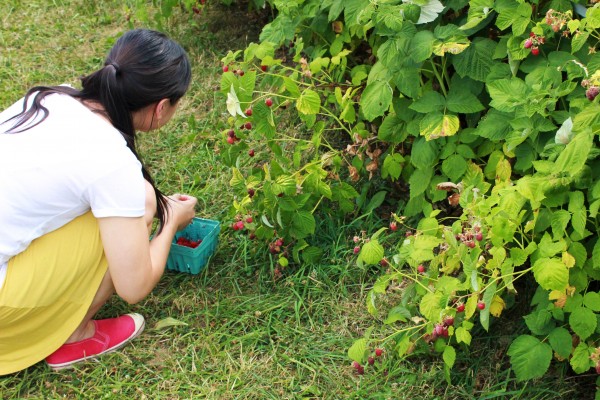 There were a lot of nice ripe, red ones closer to the ground.
You can tell if they are ready, because it only takes a gentle tug for them to fall off.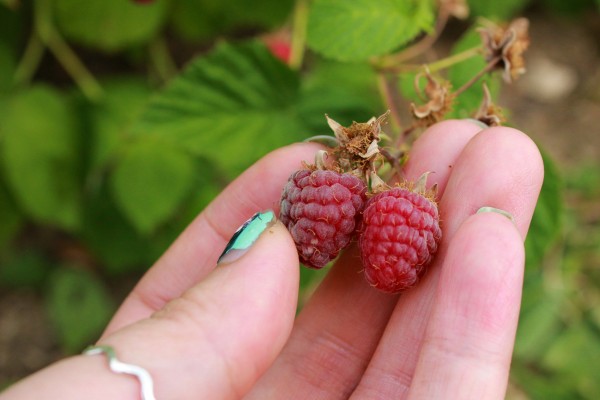 The darker, the sweeter. The one on the left is more ripe.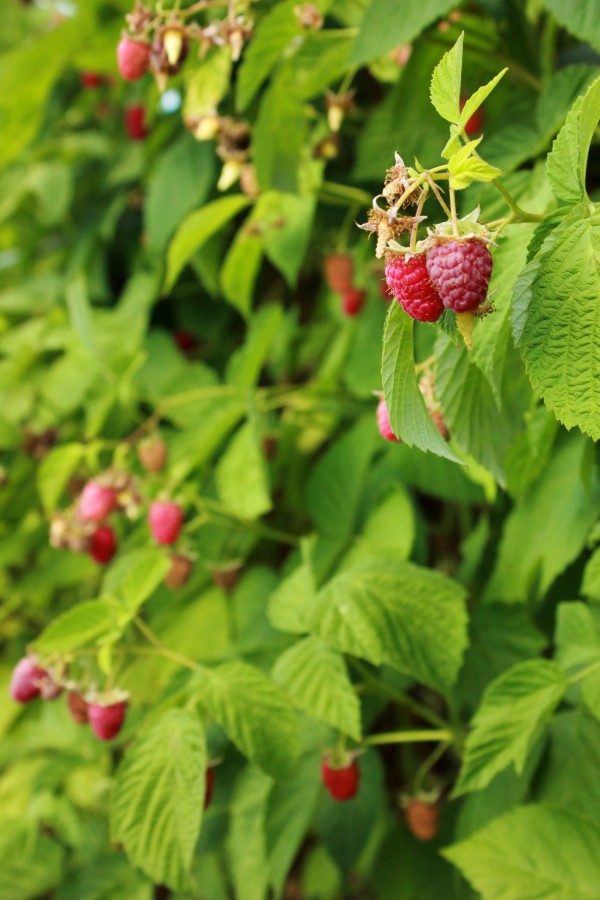 Raspberry shoes?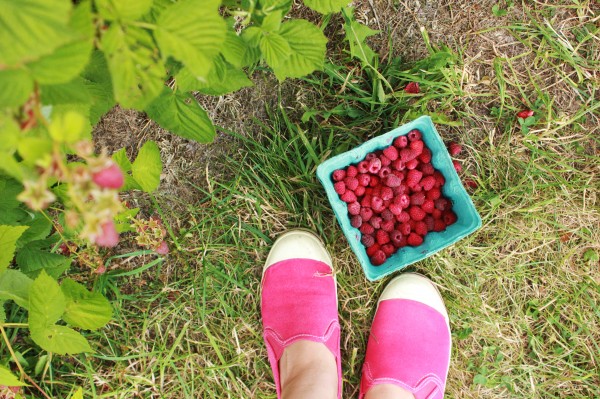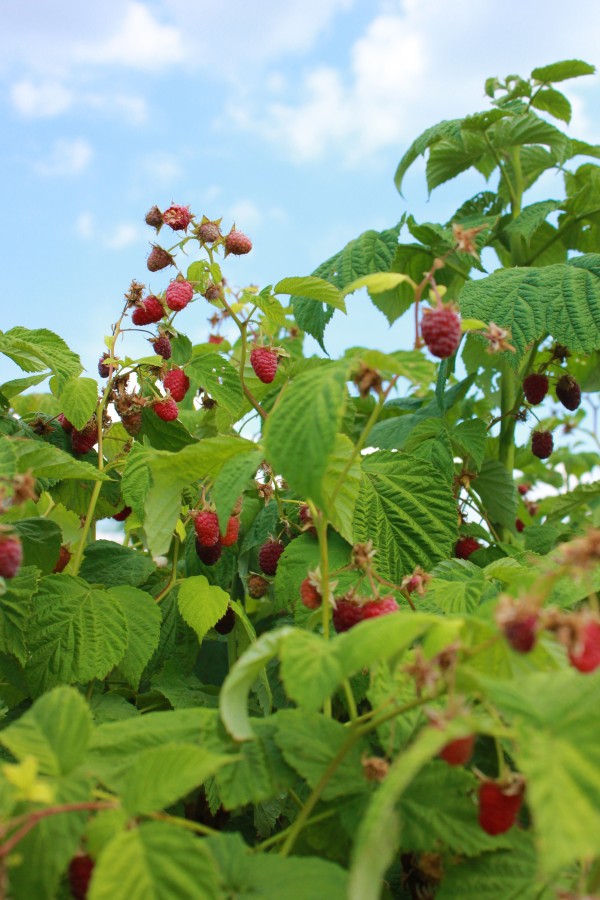 Did I mention it was a beautiful day?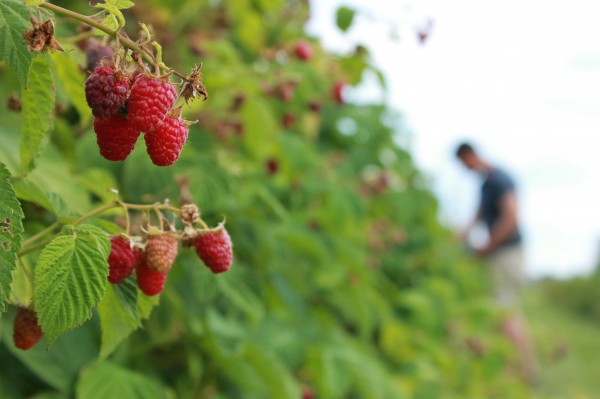 You have to put a berry on each finger, and then eat them all, really fast.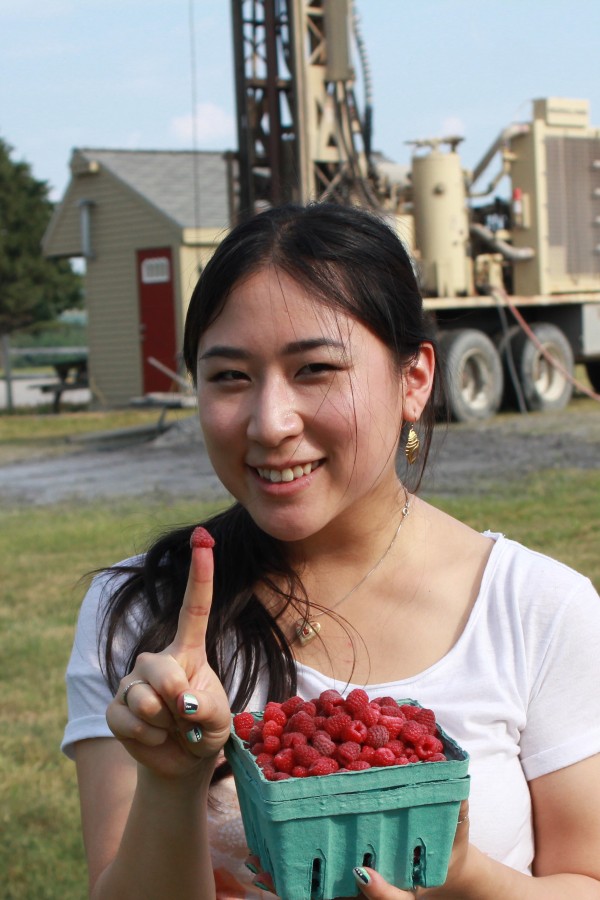 Hey, so… see how that basket is pretty full?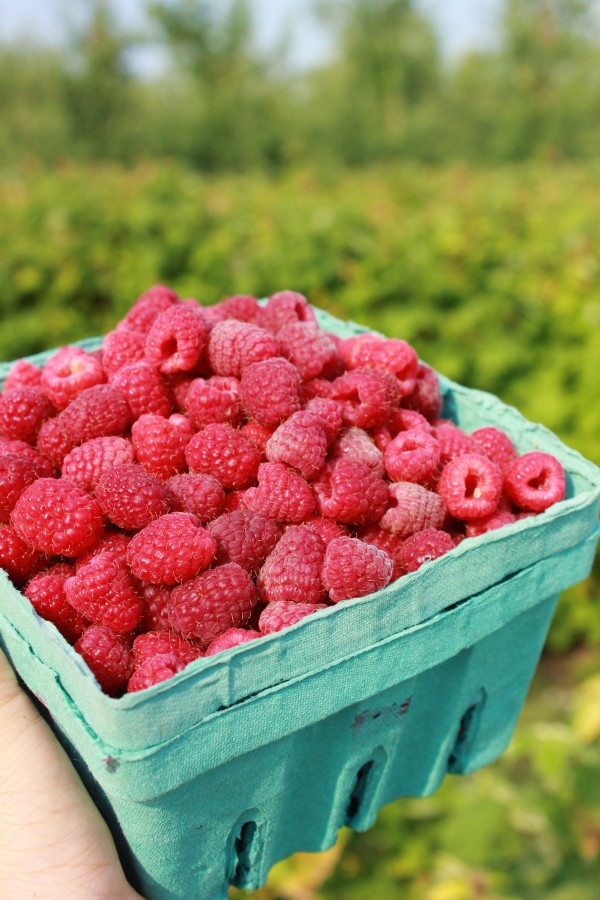 I totally picked more berries than Andrew. The underdog wins!!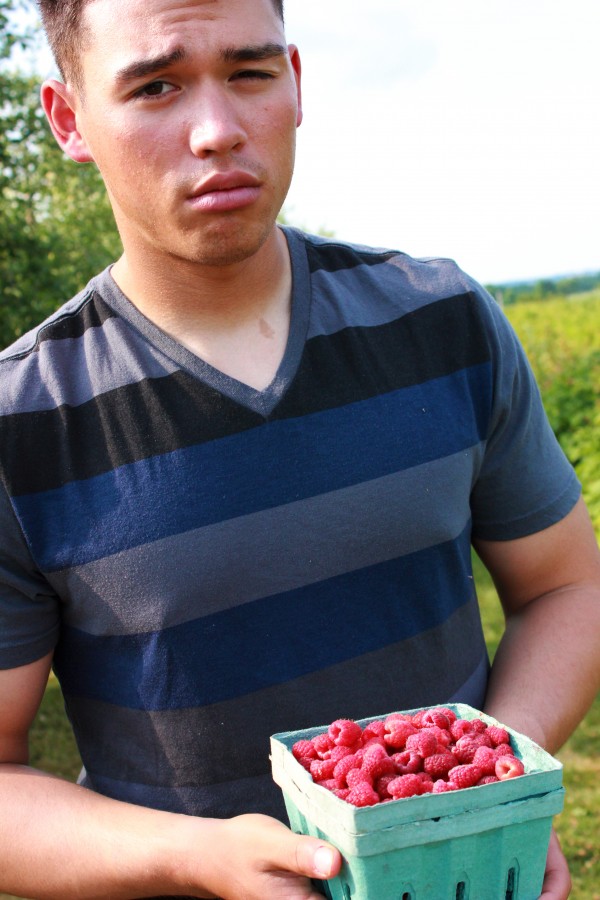 See… not so many berries. A very fruitful picking though. It was close.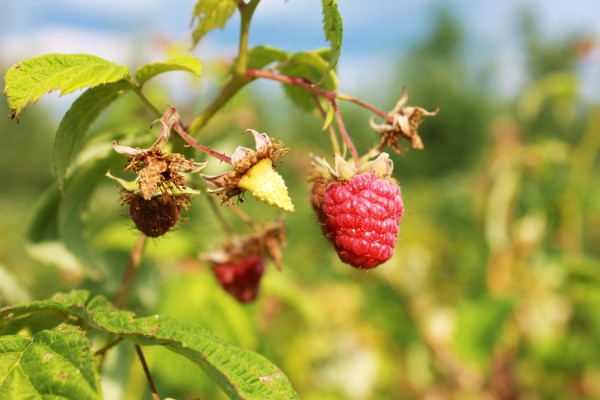 The farm also had a lot of other goods for sale. Jams, jellies, honey, maple syrup, homemade apple sauce…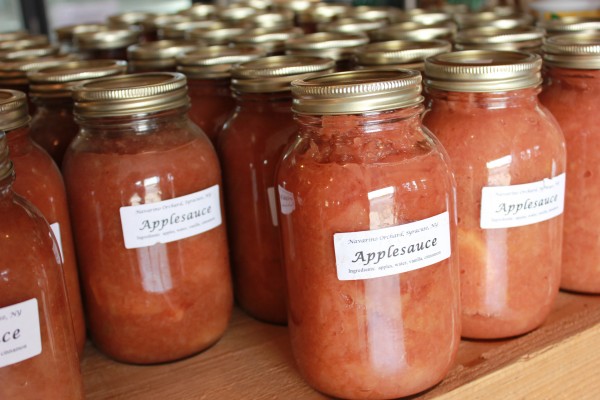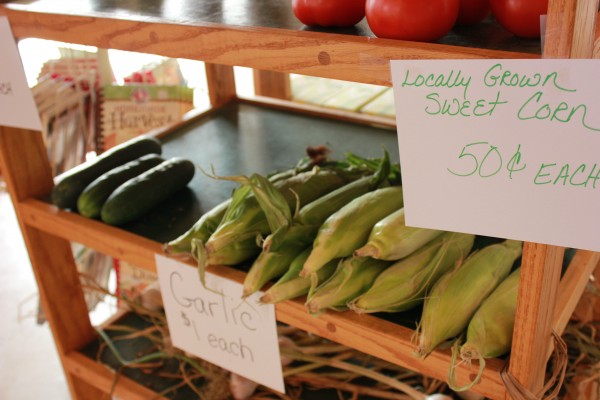 We took away with us, 3 pounds of raspberries!
They were $3/lb, so gosh… $9 for 3lbs, awesome! (They're $6/lb at Wegman's grocery store)
When I got home, I set right away towards making a fresh raspberry tart <3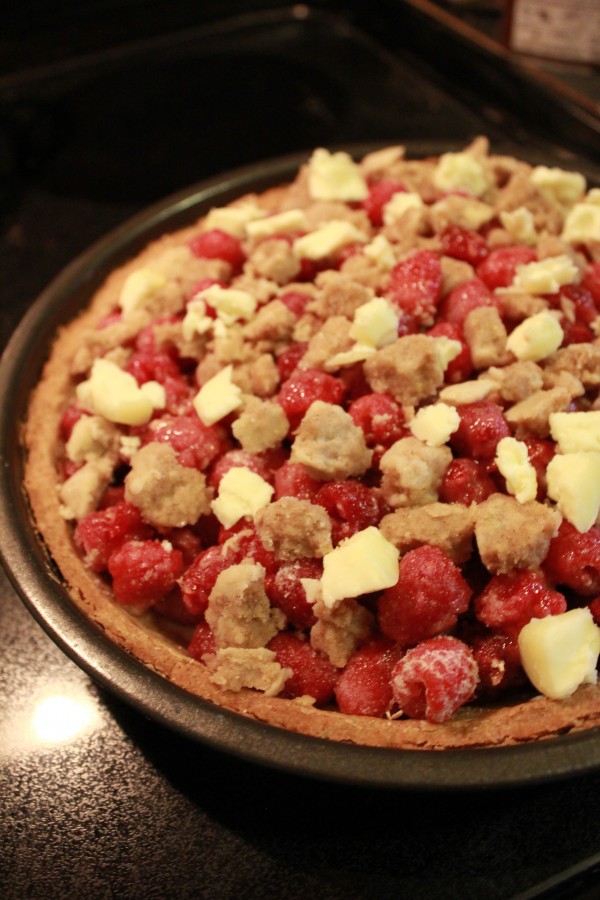 It has a slightly pre-baked, French browned butter tart crust.
The filling is of course, the freshly washed raspberries (no bugs! though, my grandma used to say that if produce has bugs on them, they are the sweetest fruit/vegetable!), sugar, flour, cornstarch, salt, butter, and crumbles of the browned butter tart pastry dough.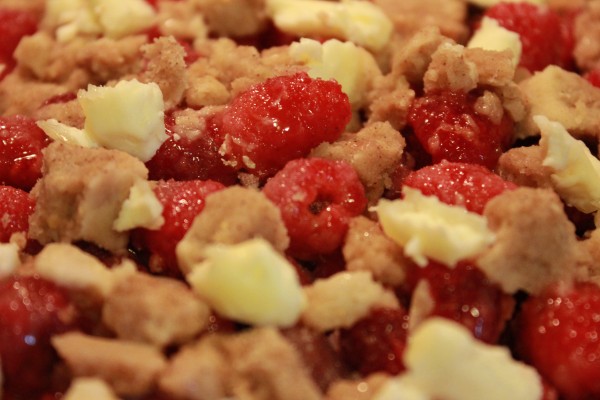 Ready for the oven!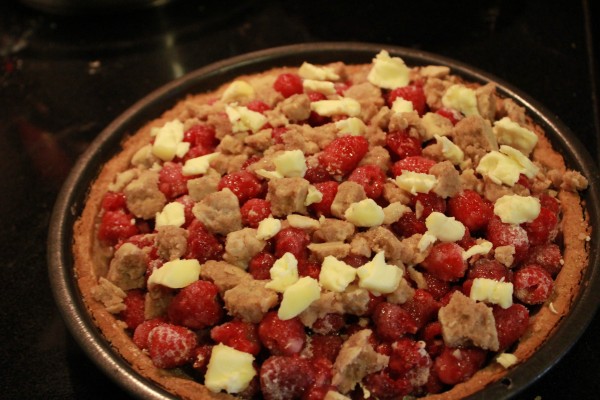 So while I waited for the tart to bake (~45-50 minutes), we took Baci for a walk, then I made dinner.
I braised chicken breast in a rich stock, which consisted of caramelizing onions with crushed garlic cloves, adding bay leaves, carrots and celery. Deglazed with red wine, then finish with water, salt, and pepper. After searing the chicken nicely, simply seasoned with salt and pepper, I added it to the stock to simmer. Meanwhile, I put the rice cooker to work with beef broth, garlic, onion, ground pepper, cayenne, and a bay leaf.
Once the chicken was ready, add fresh basil (growing on my window sill!) and cilantro to the stock, and let it steep for a minute to let it work it's aromatic magic.
It's finished by scooping some of that fluffy, rich rice on a plate, seated the chicken on top, and ladled all the vegetables, herbs, and soup all over!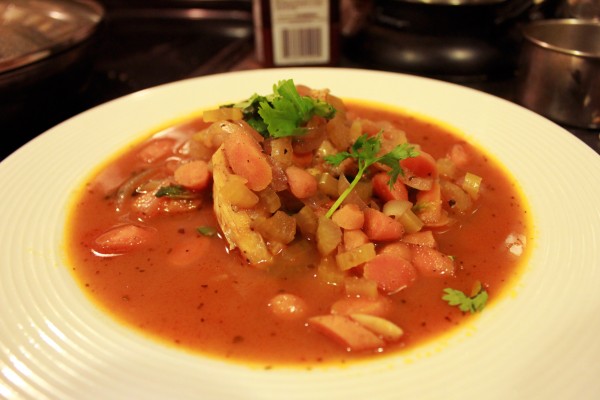 Dessert!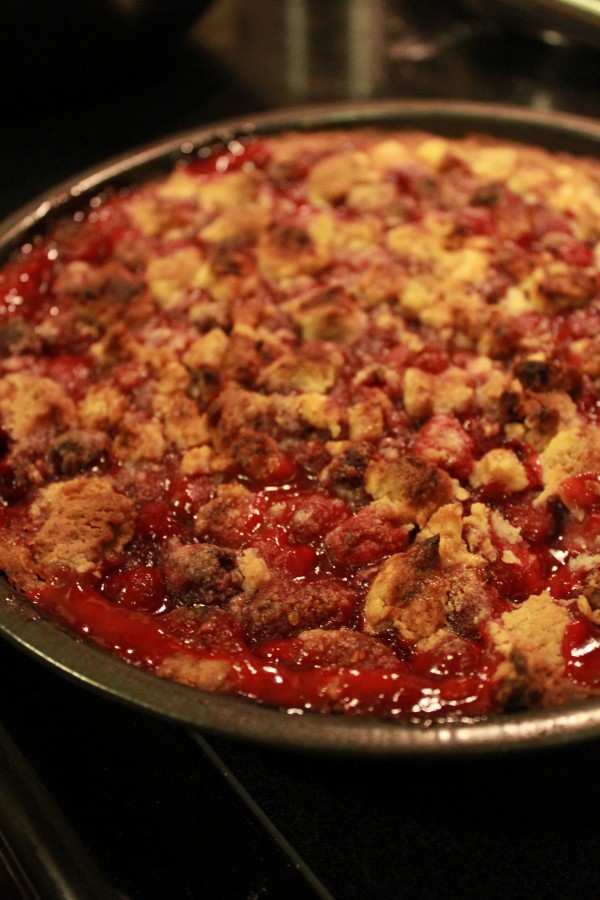 Why, hello, handsome pie.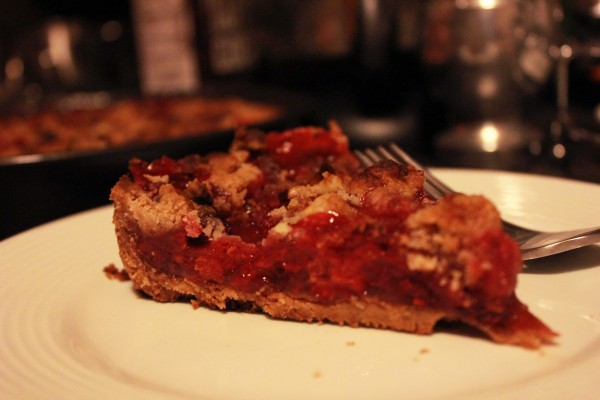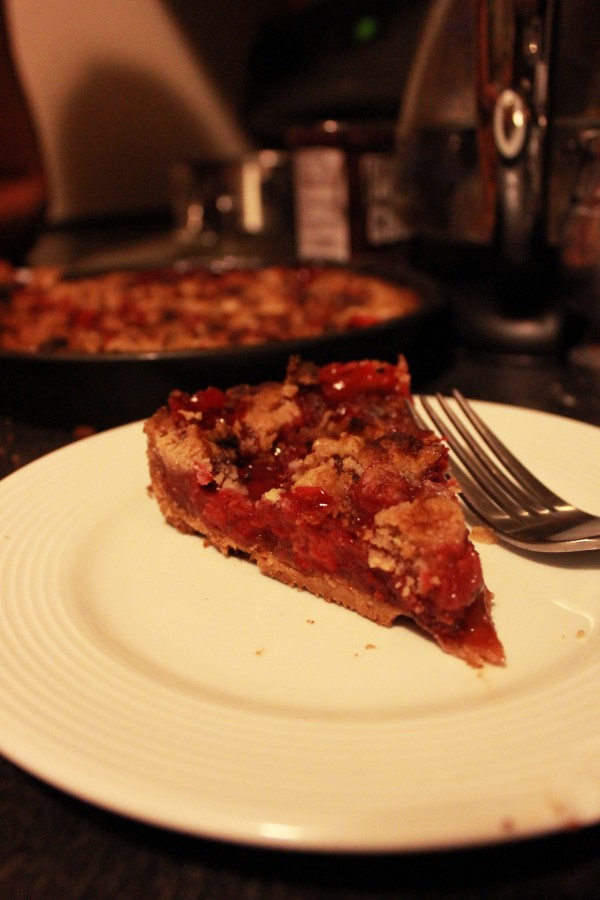 It also made for a good breakfast. Complete with fresh peaches, a macchiato, and a latte.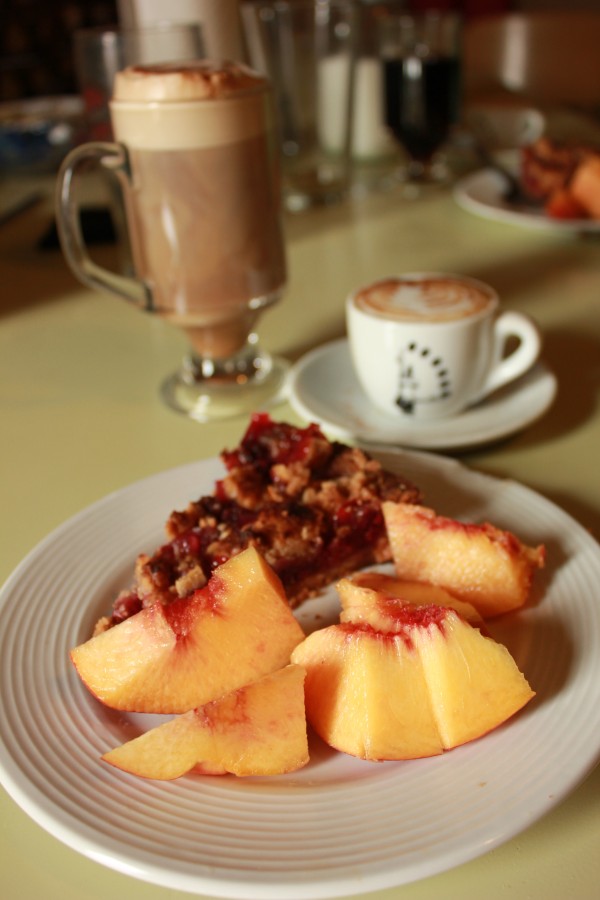 Thank you, fresh raspberries, for a fun day of picking, and treating me with the opportunity to make a truly fresh, raspberry tart!!