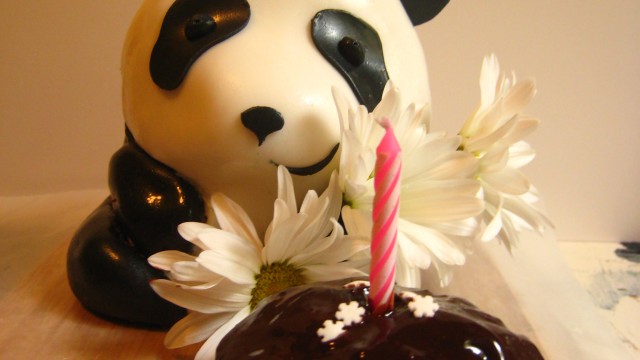 A Panda Cake for Alvin
Happy Birthday Alvin!!
[he's a funfetti cake on the inside]
I remember starting on this cake, having shaped it and put a crumb coating on it. It was waiting for fondant, when I asked Alvin if he likes pandas.
A: No.
Me: You don't?! (*crapcrap*)
A: No, they always look so sad.
Me: But they are so cute!!
I wasn't going to ditch the bear in my fridge, so I made sure this panda had a little side smirk of a smile, and a party hat, as well as his own cupcake (sponge cake dipped in chocolate ganache) Oh, and also daisies. This is a very happy, happy panda!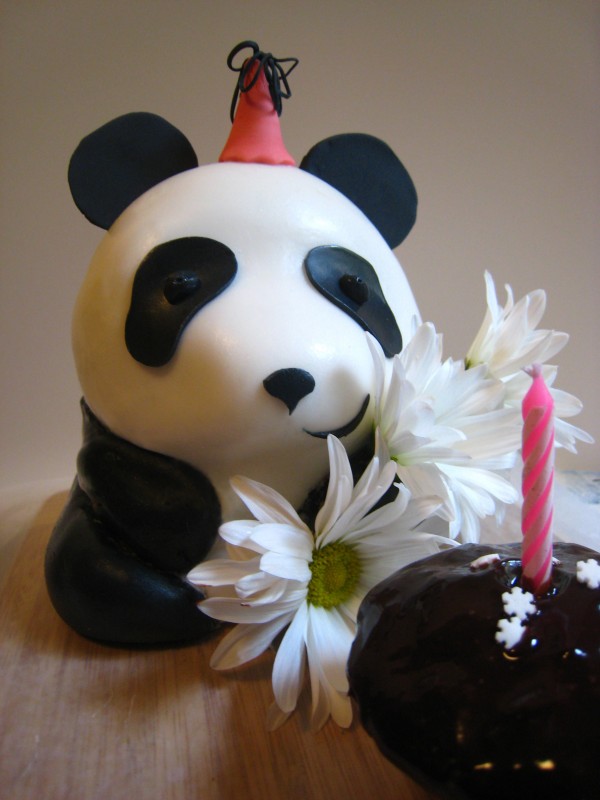 Also, the panda has a cute butt.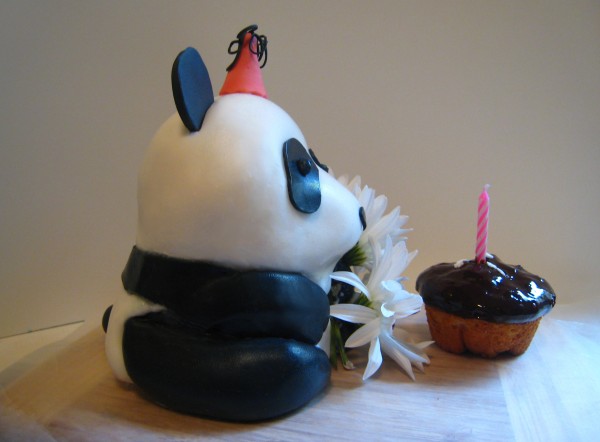 All ready to be delivered!