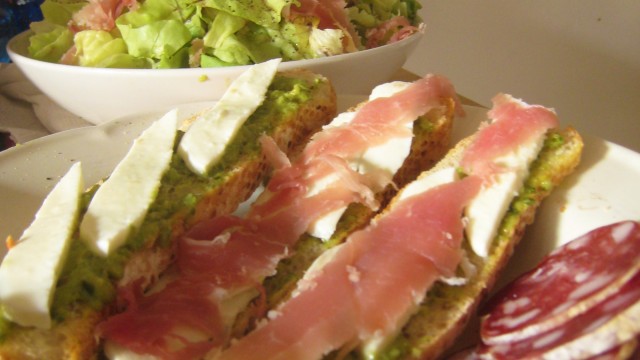 Al Mercato Ancora
… always keep going to the market in Florence. It is so tasty, I cannot help it.
Favorite breads [ciabatta, and a little cipolle pizza – onions!]
A cute [pesto roll] enough to satisfy my pesto craving but small enough to let me eat other things too.
And un etto di quella crostata, which turned out to be some kind of heaven. An etto is a nice, sizeable chuck for eating… about 200 grams.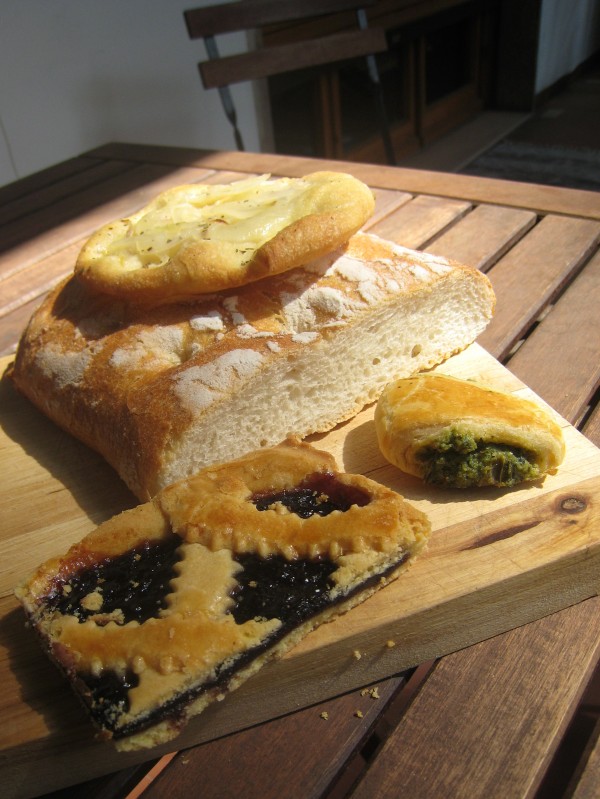 This time, I spread fresh pesto on the onion bread, sliced up a small ball of fresh mozzarella, and a bit of balsamic vinegar for a quick lunch!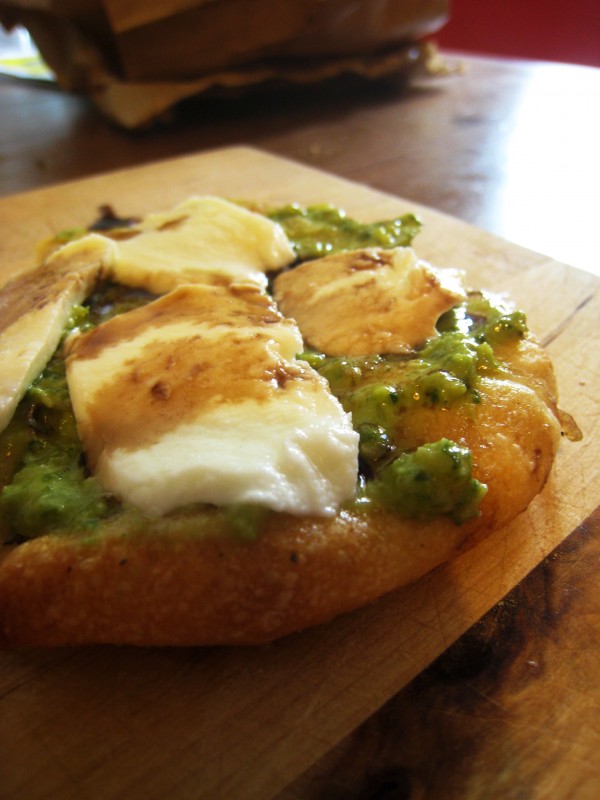 Also, my own hunk of prosciutto crudo = saving money by slicing it myself!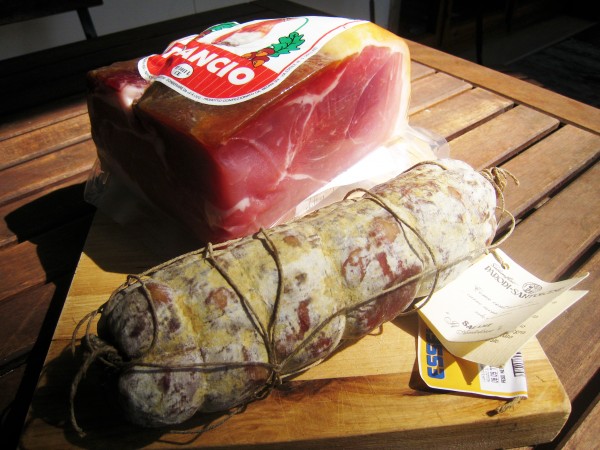 This means that I ate this a lot for lunch: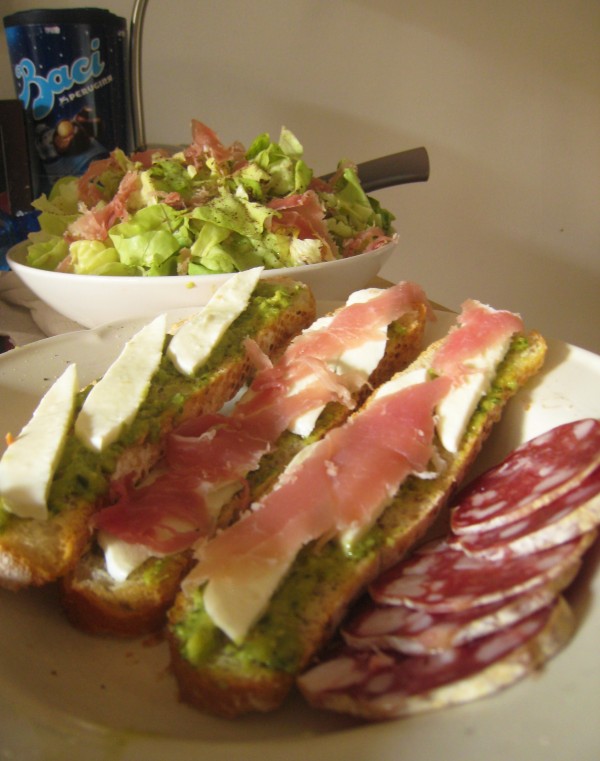 Breakfast sometimes was panettone, which my family always eats as breakfast on Christmas.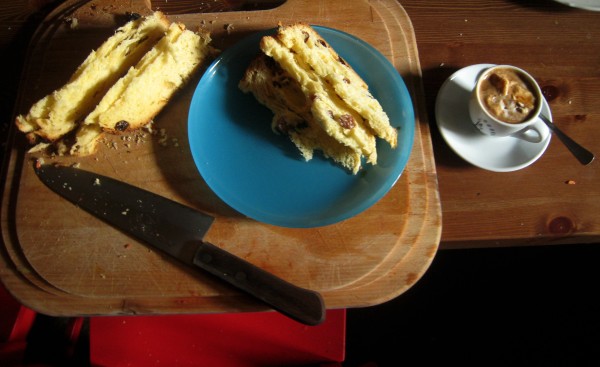 More often than not (as in the right part of the photo), I made an affogato in the morning. A scoop of vanilla gelato, a shot or two of espresso.