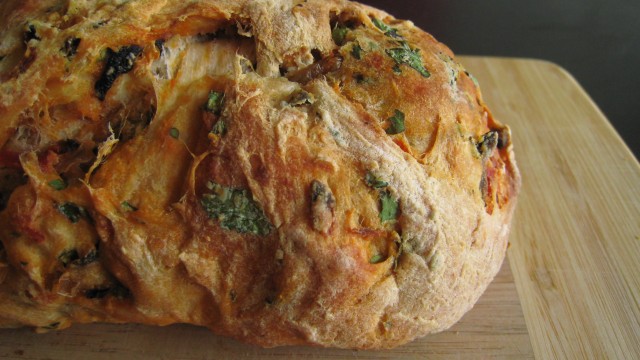 A Loaf of Tomato Olive Herb
… oh and also, cheese!!
One day, I decided to take everything I was craving, and make it into a bread. It is chock full of flavor, so stuffed that at one point I worried if it would all hold together enough to bake into a loaf!
[Diced Tomatoes, Sundried Tomatoes, Black Olives, Herbs, Cheddar Cheese, Ground Peppercorn]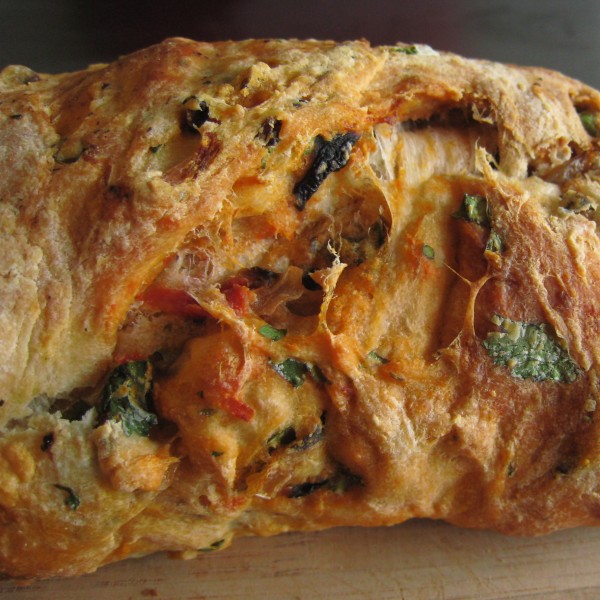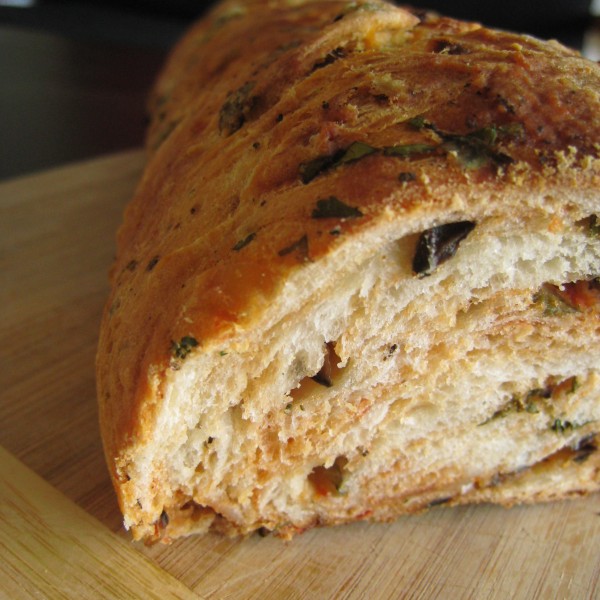 You wanna slice of this?!!!