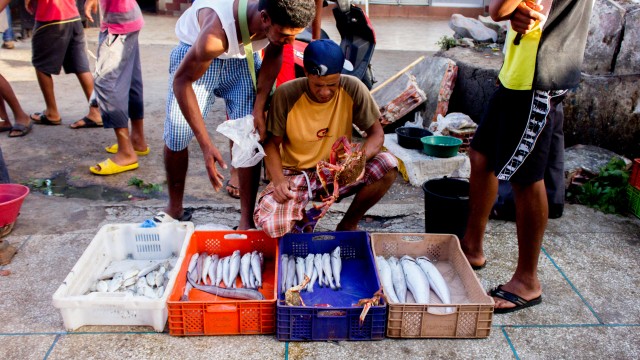 Exploring Moulay Bousselham
– Moulay Bousselham, Morocco
The fishing village of Moulay Bousselham is located about 2-hours north of Rabat. My sister took me exploring around town, and here are some things we saw: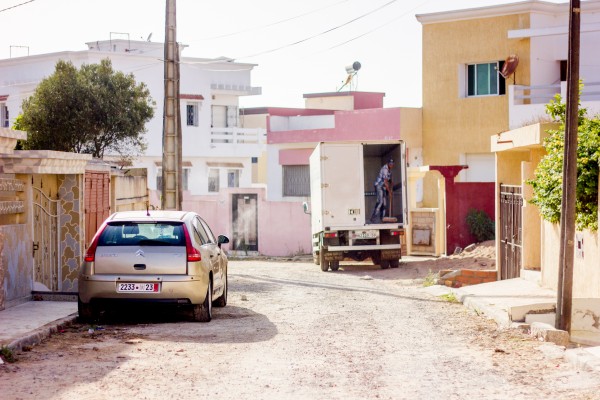 Street life.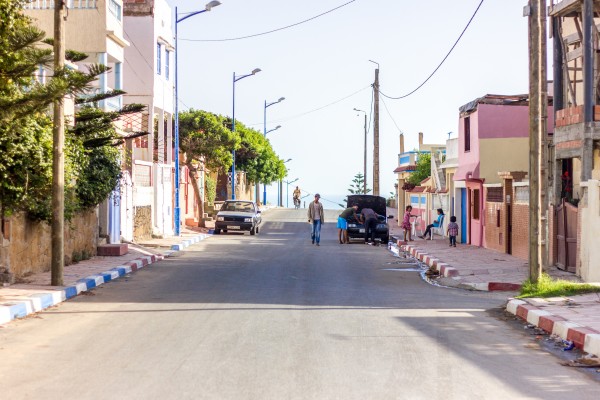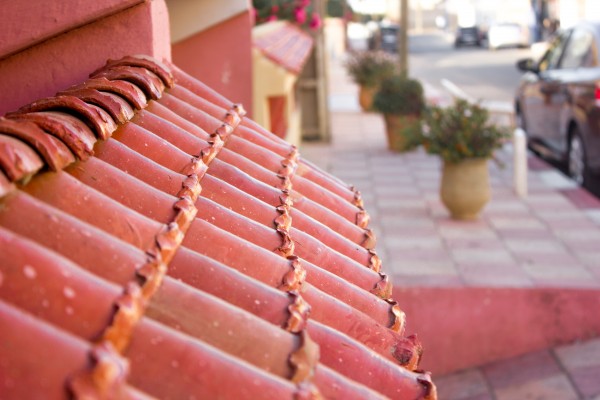 On one of our walks, we saw this fluffy Sir standing guard. Of course, we visited. Of course, we petted. And of course, the owner came out, introduced "Beegee," and then asked if we wanted him. Poor Beegee!!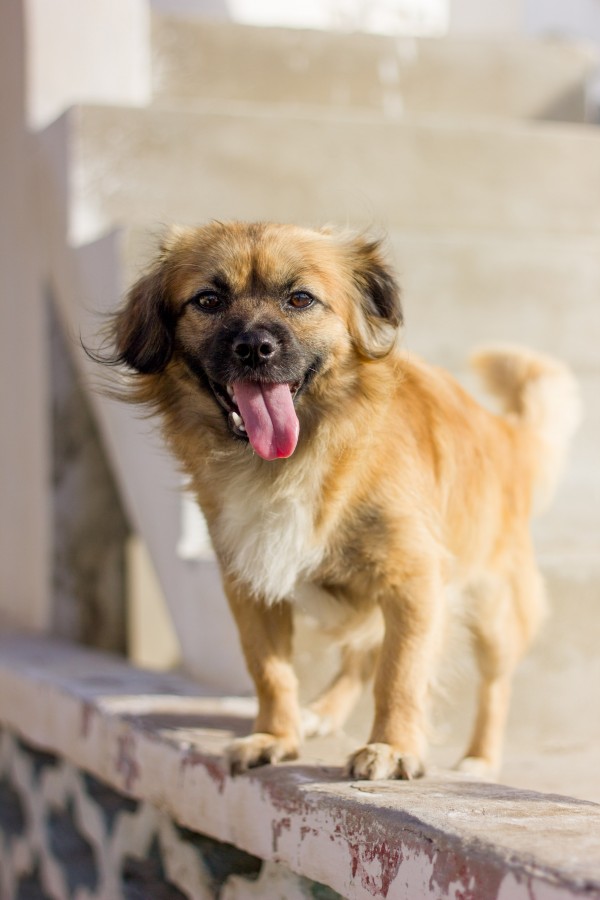 He ran up and down these steps, to try to get closer to us.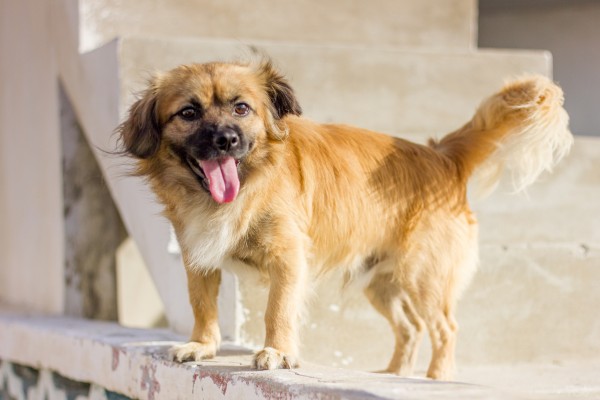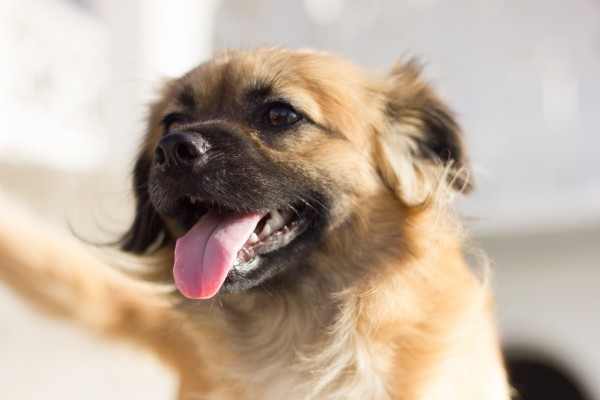 She took me to the markets: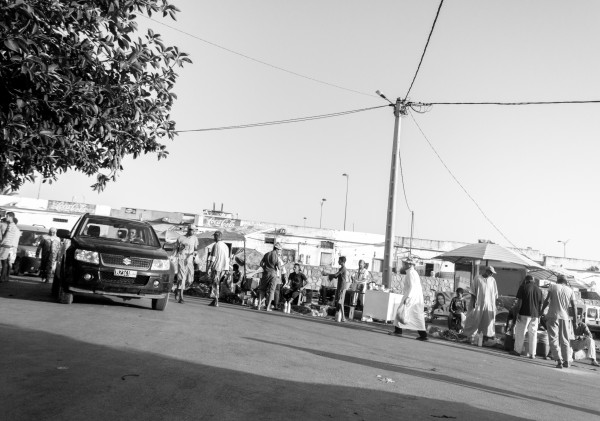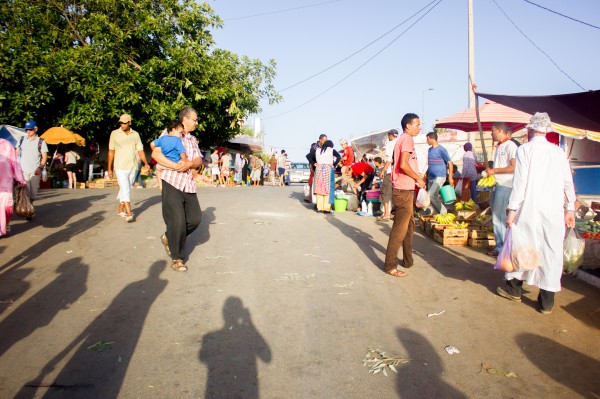 Fresh fish!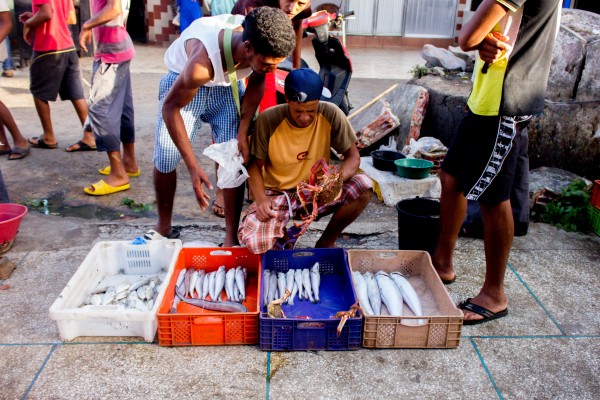 Something I've noticed when photographing while traveling, is that you can quickly offend someone by snapping pictures of their goods. You can either sneak shots (shoot from the hip) or just ask if you can take pictures, and of them. Sometimes they love it, sometimes they request it, and sometimes, they loathe it.
I saw this crazy eel and asked if I could photograph it. They seemed amused, and let me.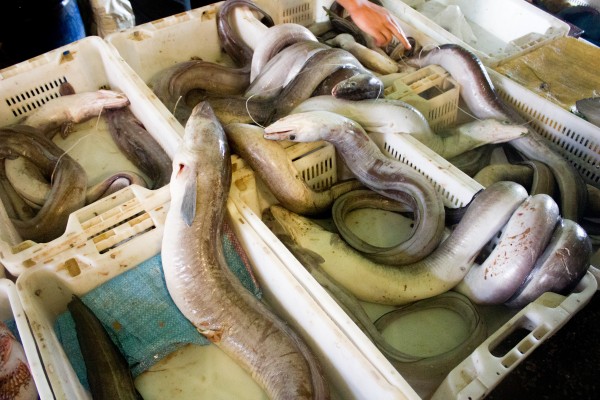 Then they kept pointing at more of their fish, asking if I would take pictures of it too. That's why I have a picture of these squids.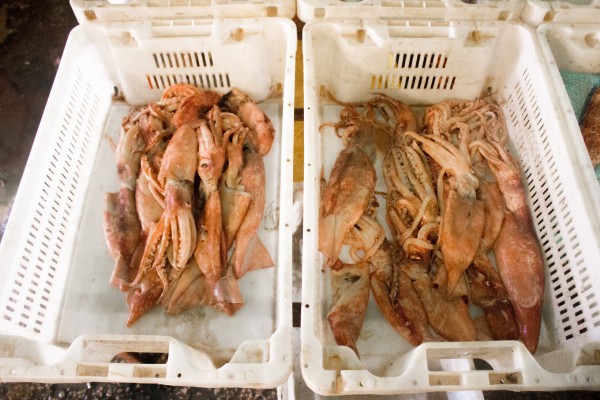 One of my sister's favorite vendors. We got a lot of our vegetables from here!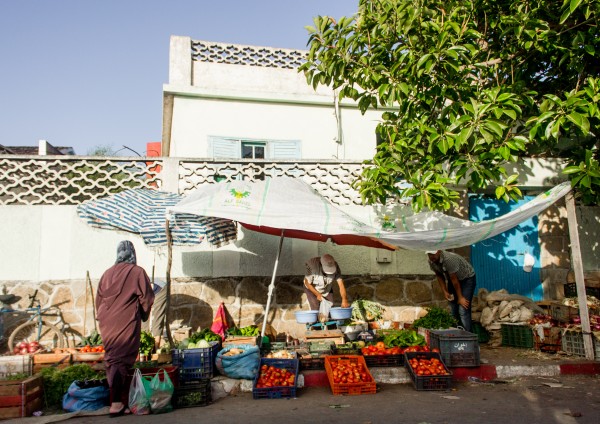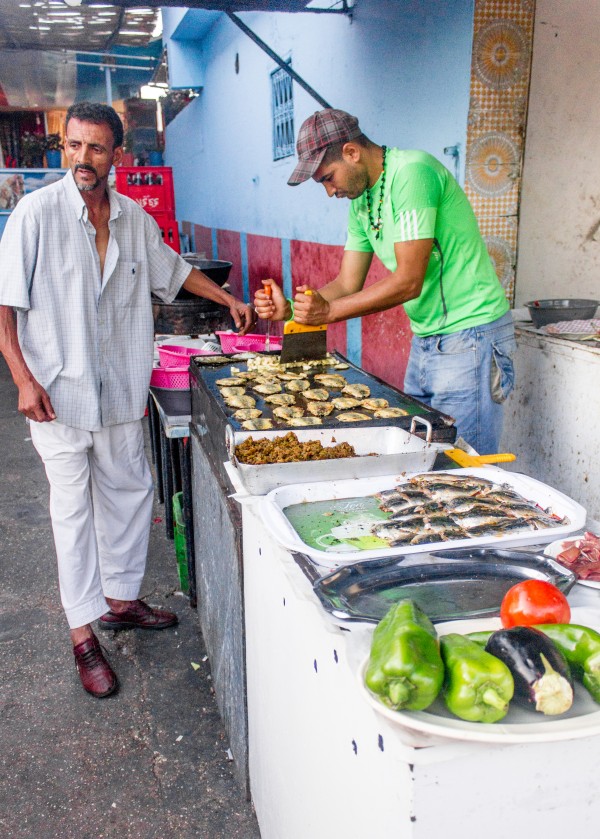 These women are making one of my favorite foods. My sister calls it "fatty bread", because it's stretched thin, coated with oil (or grease) and then stuffed with a mixture of onions and spices. Then, it is pan fried, and the result is a flavorful flatbread, flaky, crispy, and chewy. I could eat it all day.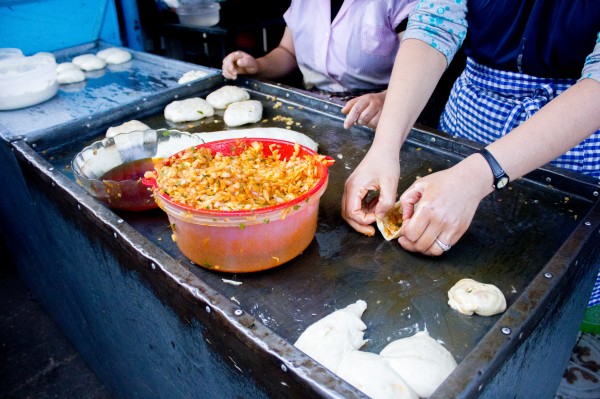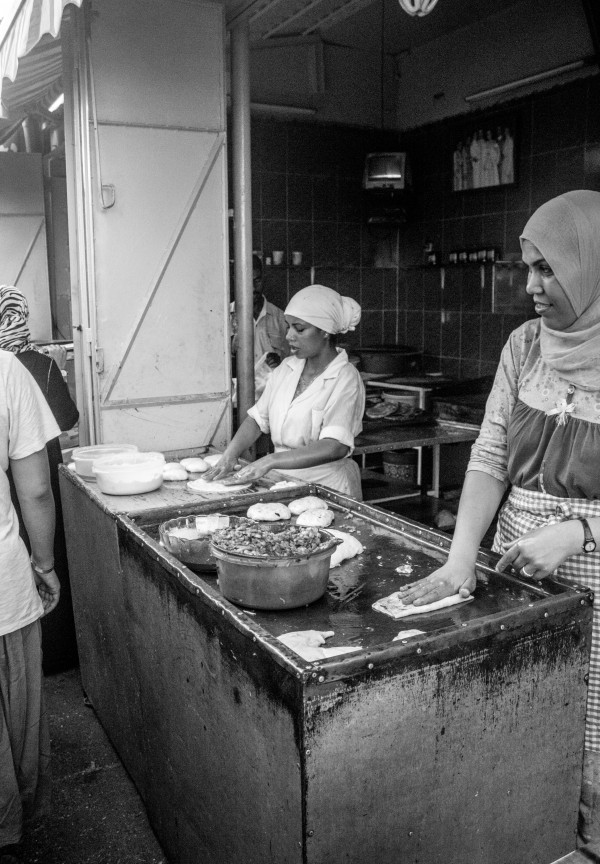 These balls of dough, coated in oil, waiting to be stretched and filled.
Impressive stretchability.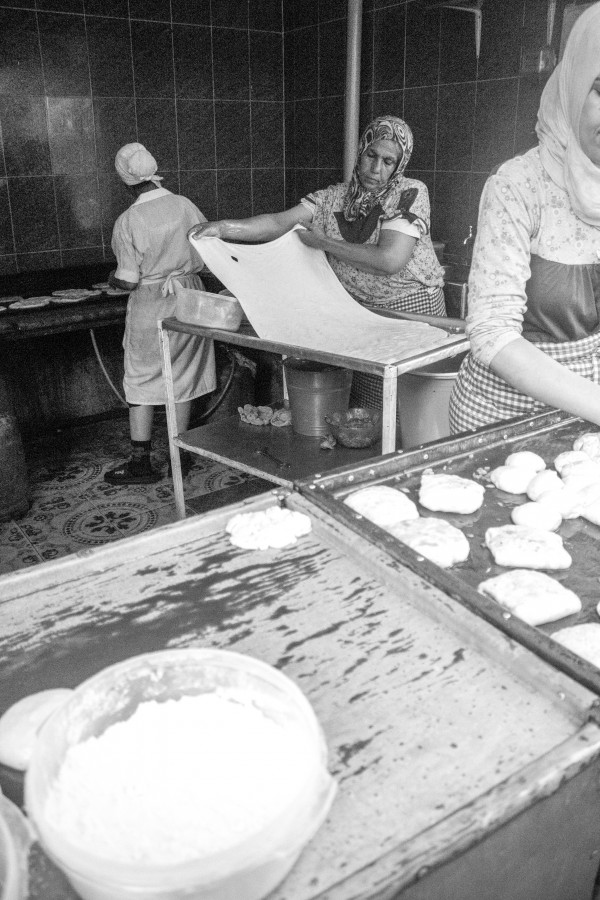 I asked for their picture.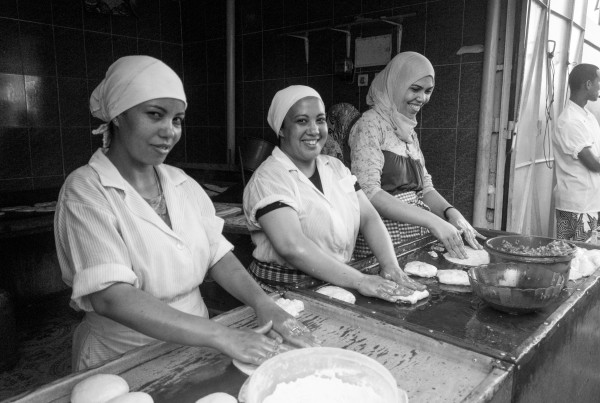 Found a hot pink purple cruiser.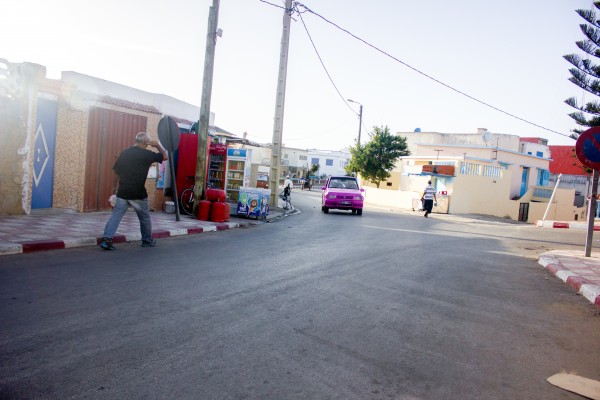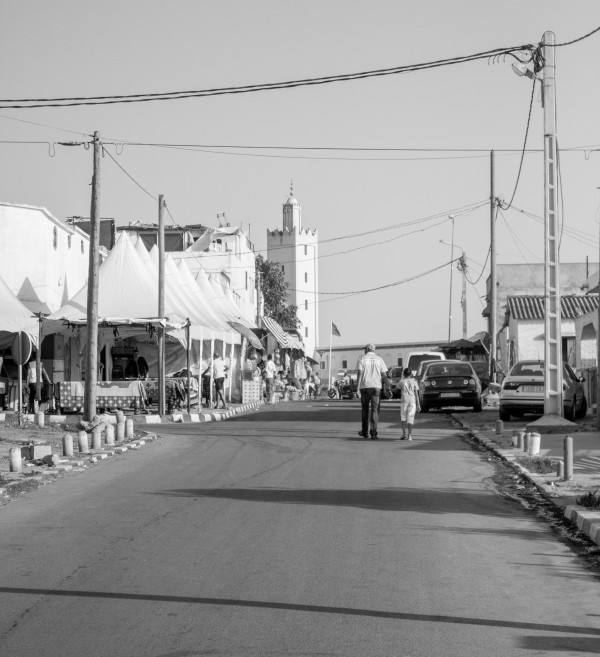 A beachfront cafe.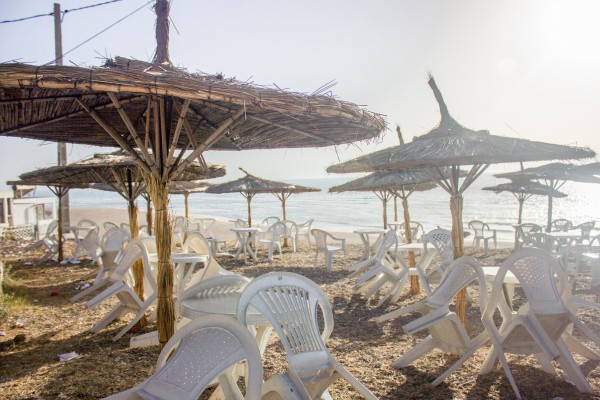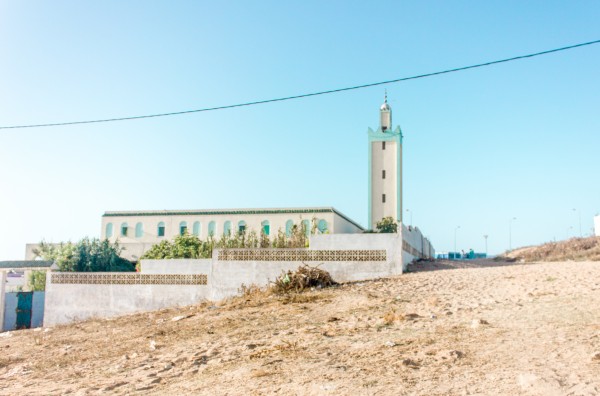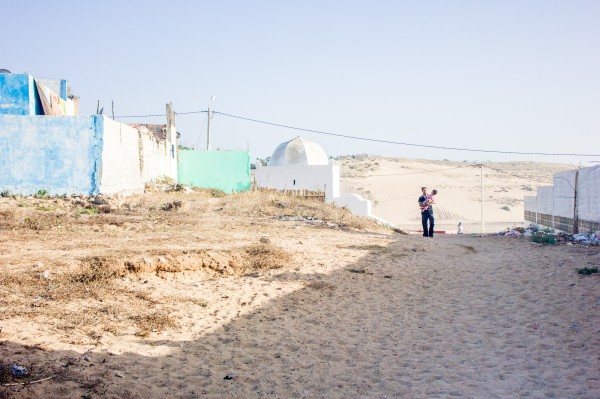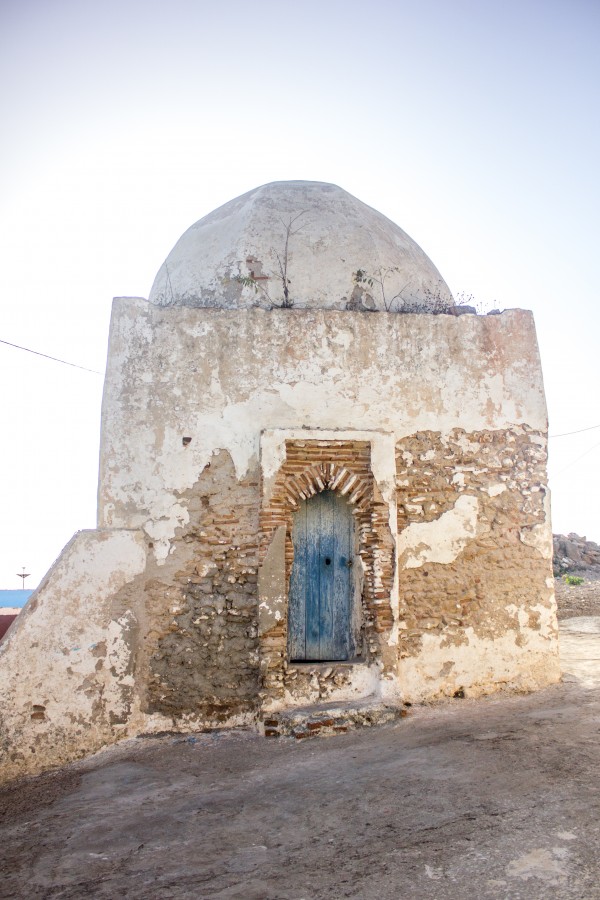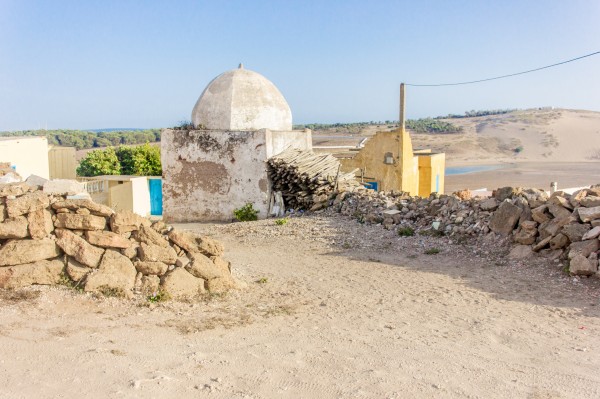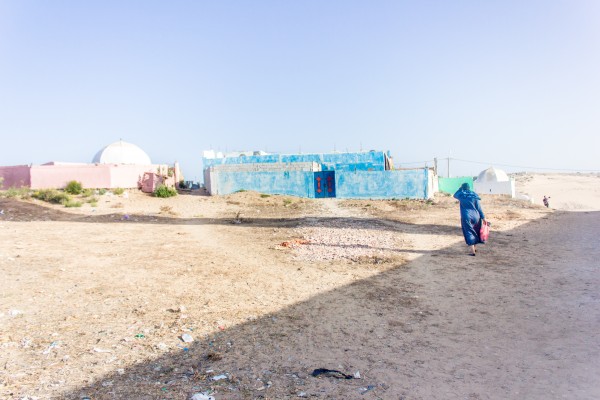 One of many, hungry, feral cats.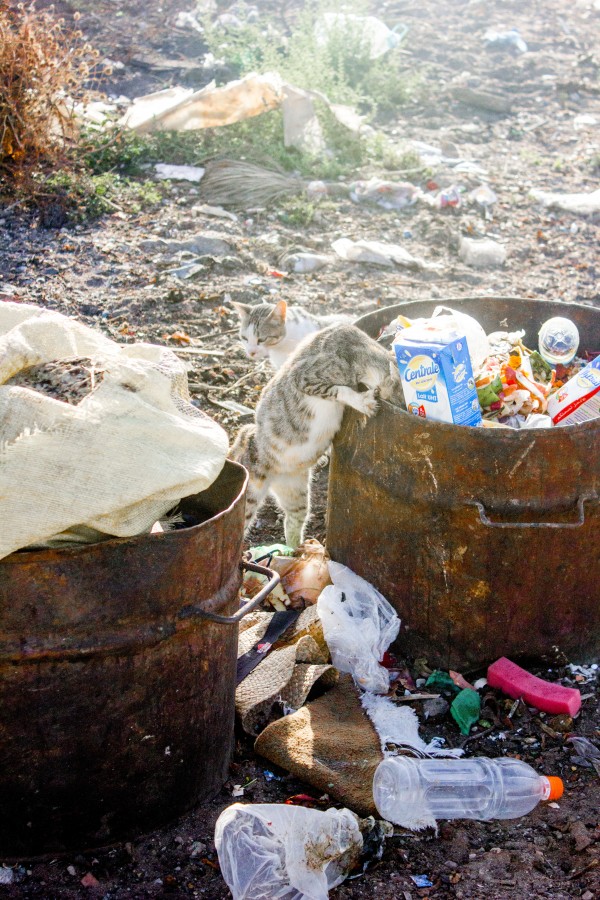 Everywhere you go, there are buildings made up of concrete slabs, beams, and columns, with walls infilled with these hollow ceramic blocks. Some of these buildings are further shaped on top of this rigid form, to imitate villas of various styles, or other eclectic styles of architecture. They're then finished with additional concrete, and then further shaped to make it look like plaster, stone, and other materials.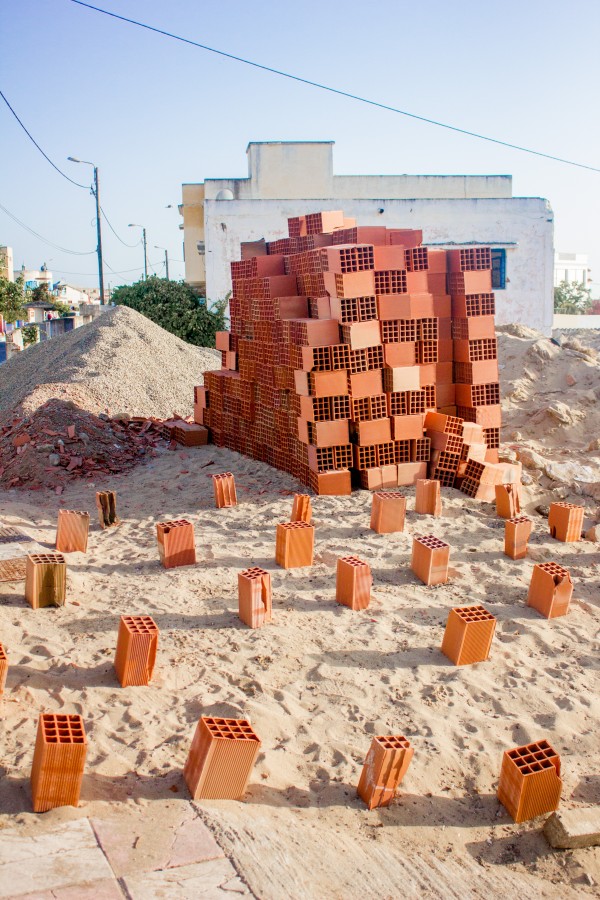 Here, you can see how the house is composed of rectangular prisms of above mentioned tactics, with extended roof beams that will later imitate wooden trellis structures.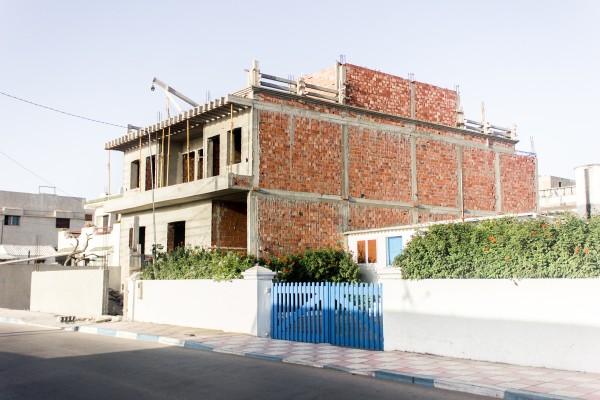 Sun-dried laundry!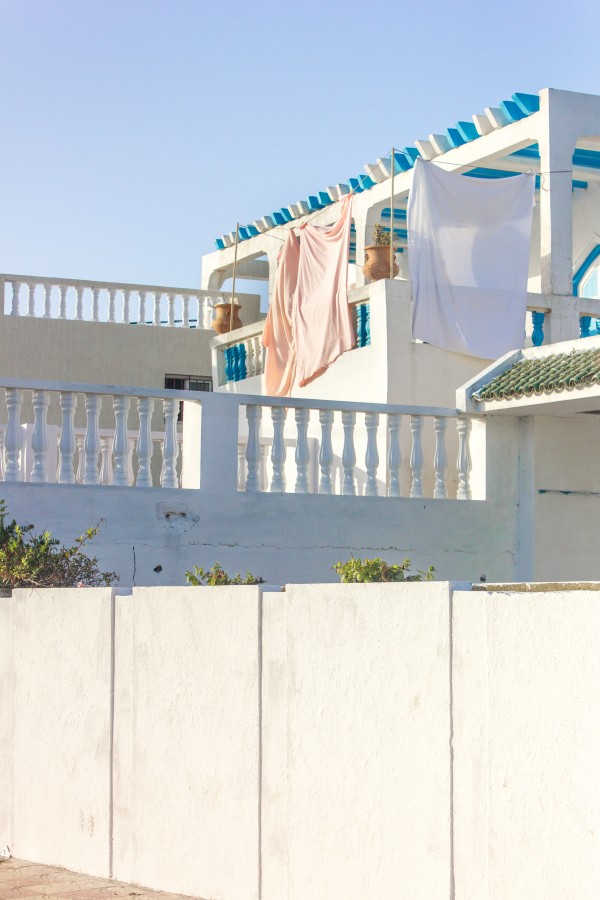 Pool table hall…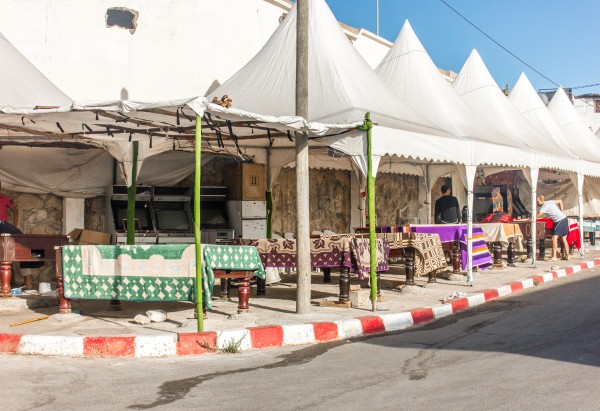 Perhaps you can see the graffiti/sign?, "Marché de Poissons" which means, Fish Market!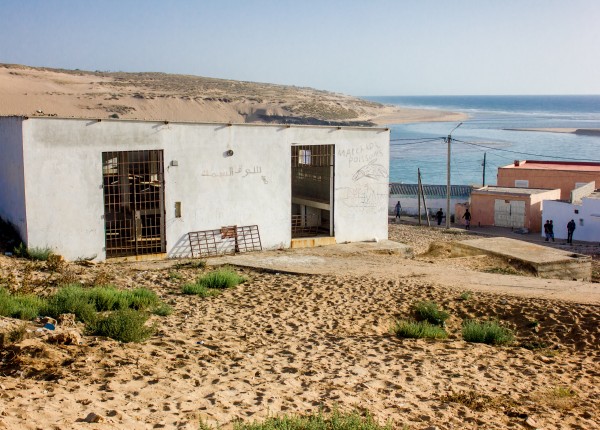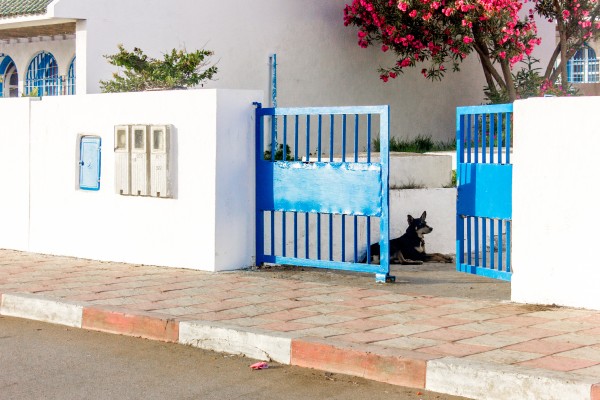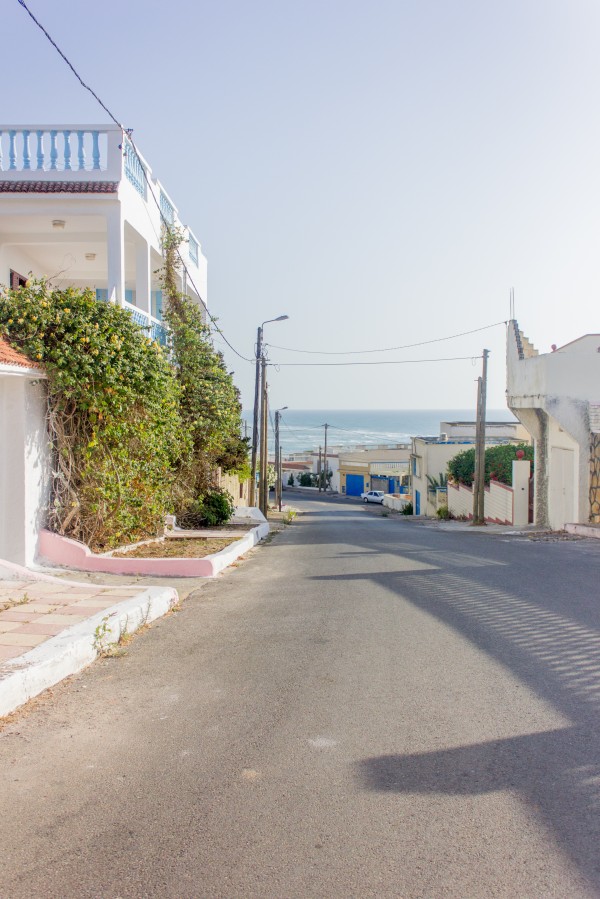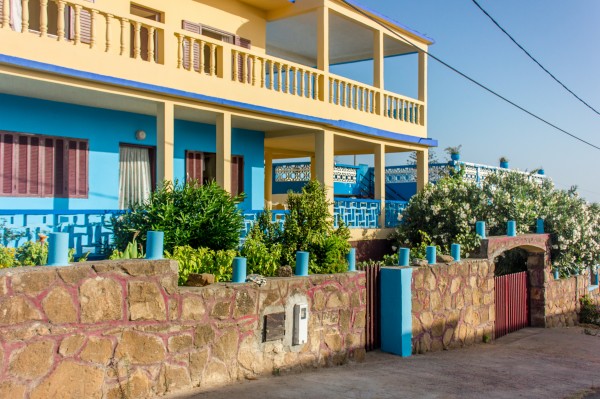 I loved these colored doors.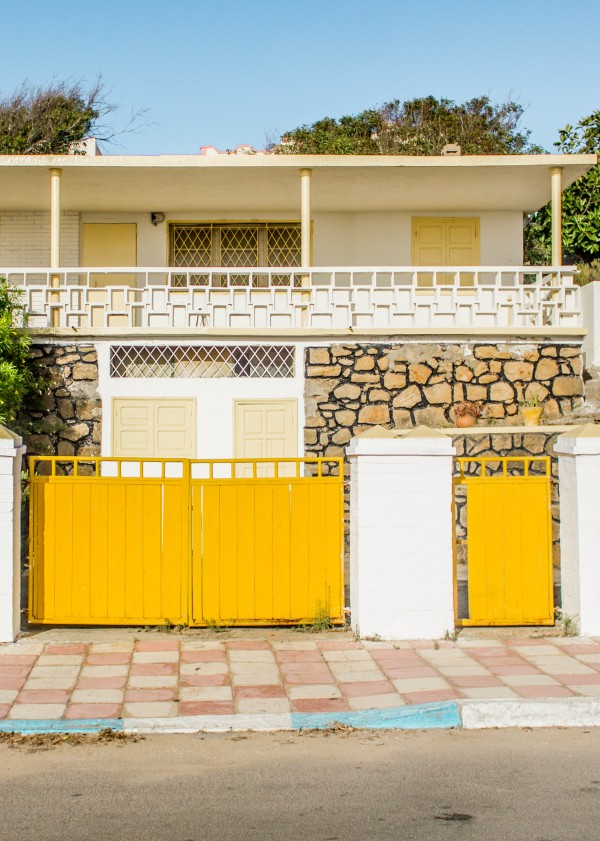 Bleu!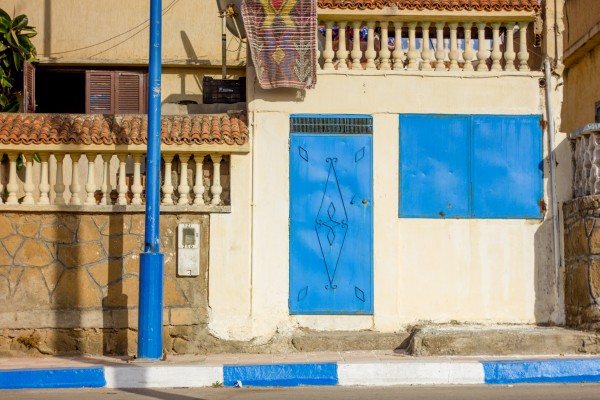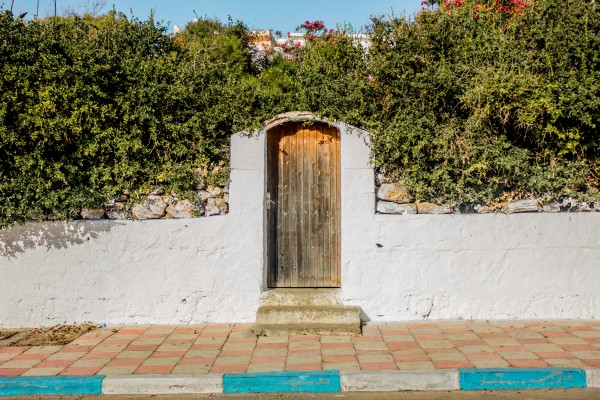 Stop!