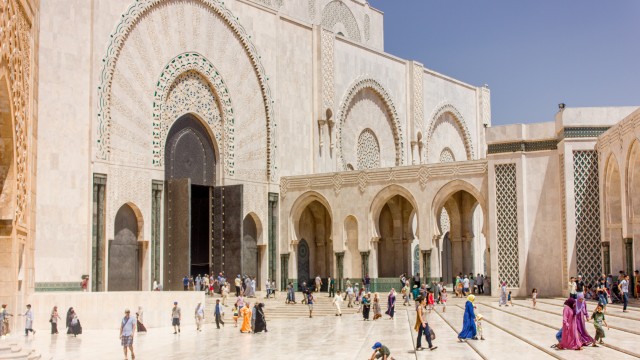 Hassan II Mosque
– Casablanca, Morocco
The Hassan II Mosque was completed two decades ago, in 1993. It is an impressively large mosque, completely covered in handcrafted ornamentation (read: expensive). It's controversial, because the country is too poor to create such a huge mosque – but it is what King Hassan wanted, and so it was eventually financed. It took 7 years to complete, with tens of thousands of Moroccans laboring over the project. I've heard it being compared to the pyramids of Egypt…
You have to say – it is  beautiful.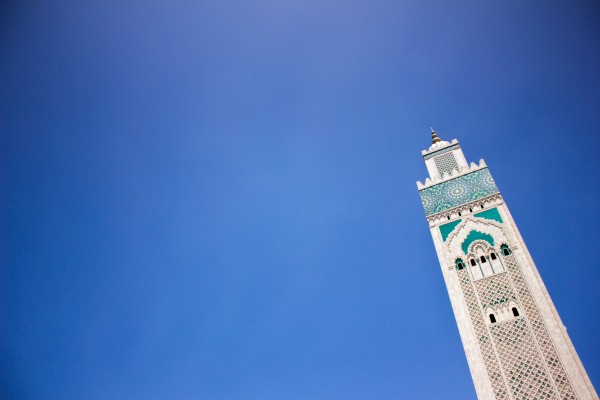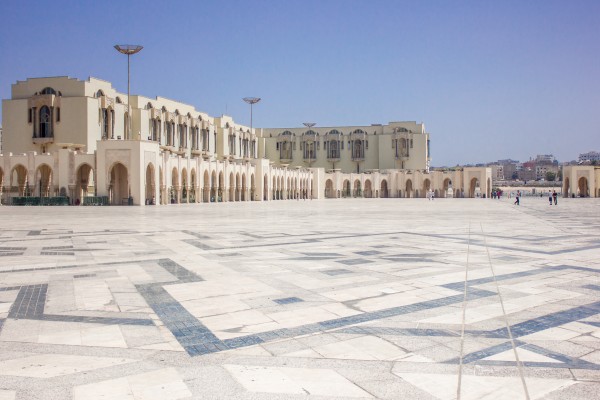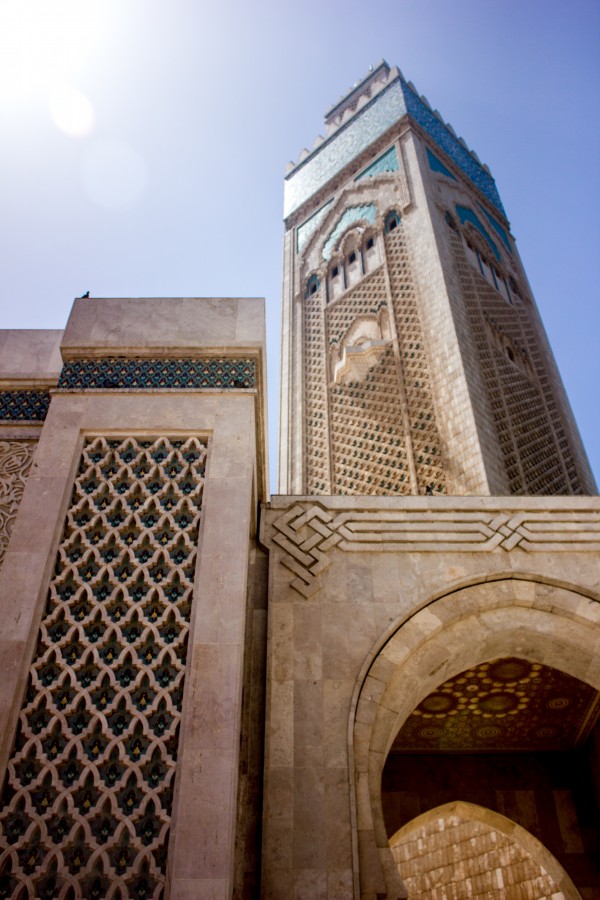 Such shiny floors!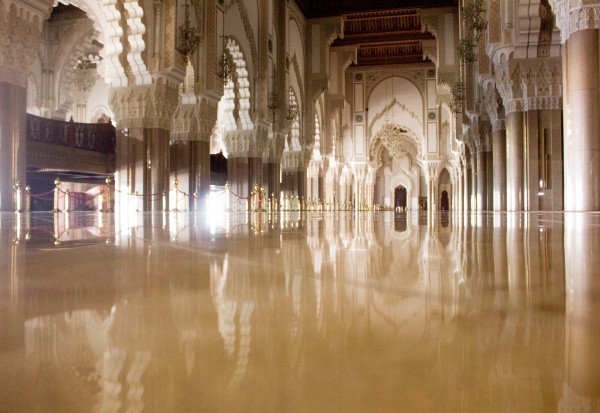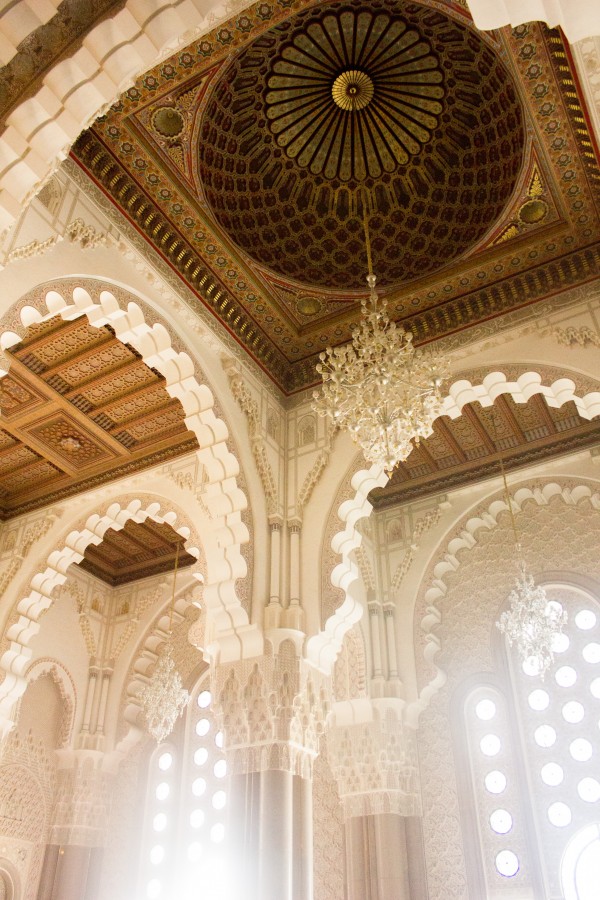 The roof can actually open up. It's uncertain when they do, and when they don't, though.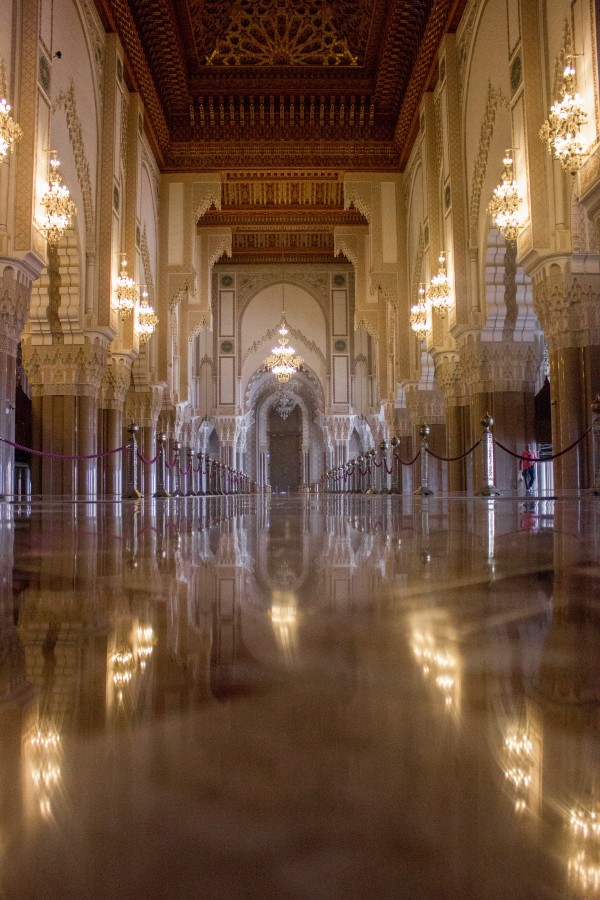 Inside, looking out.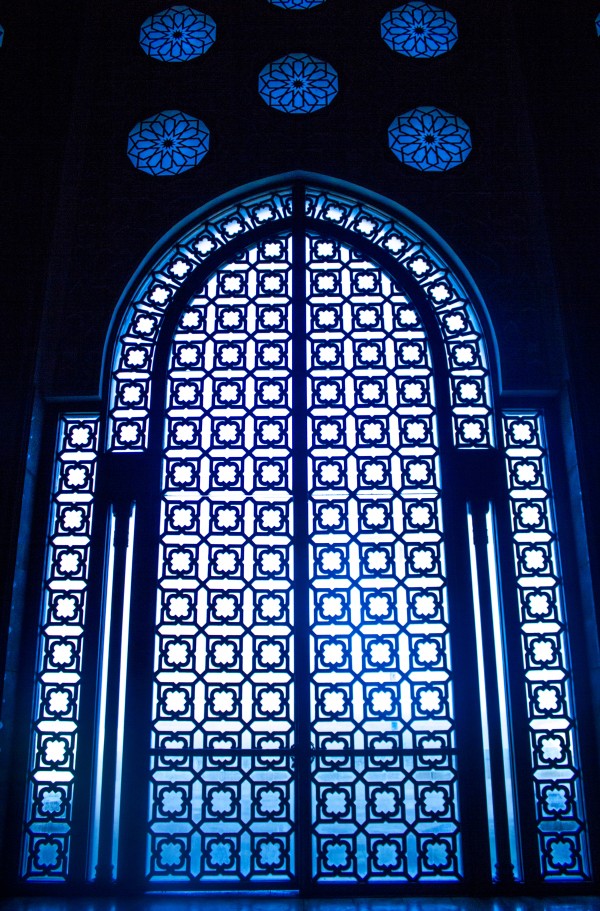 One of many panels on the underside of 2nd story seating. 5'x8′ ?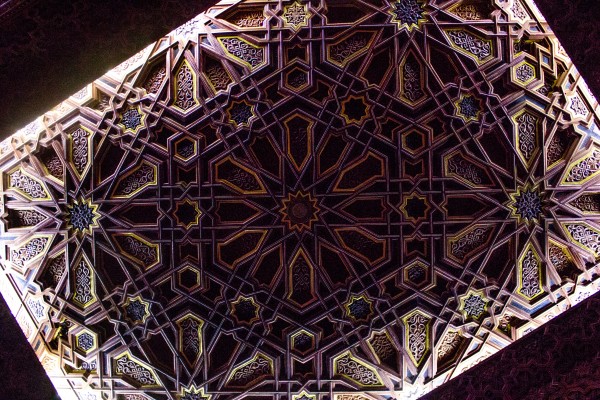 Staircase to upper level.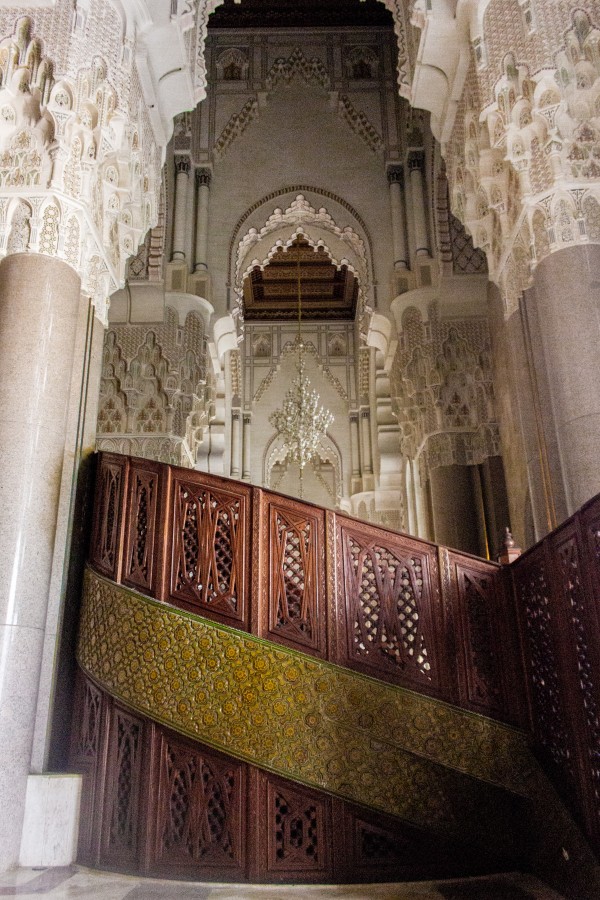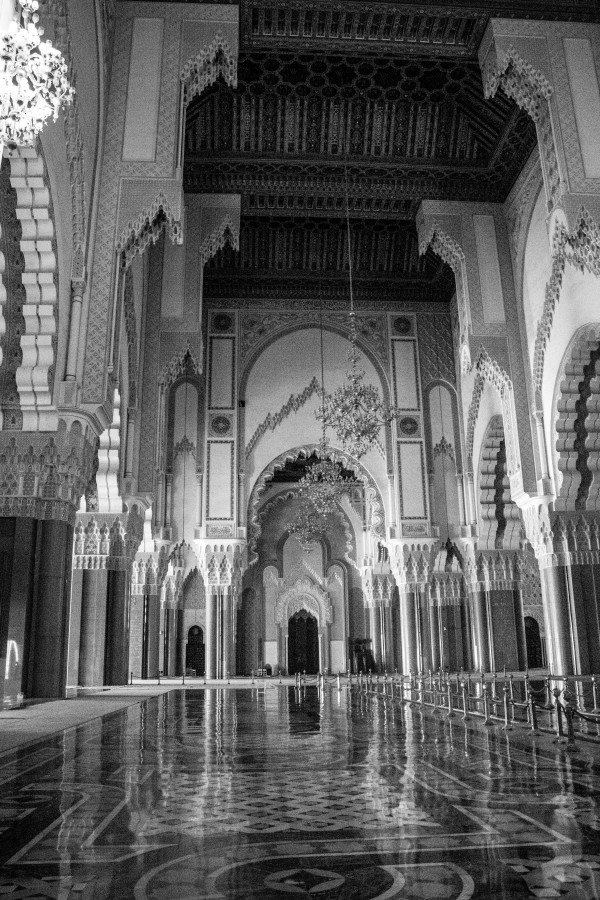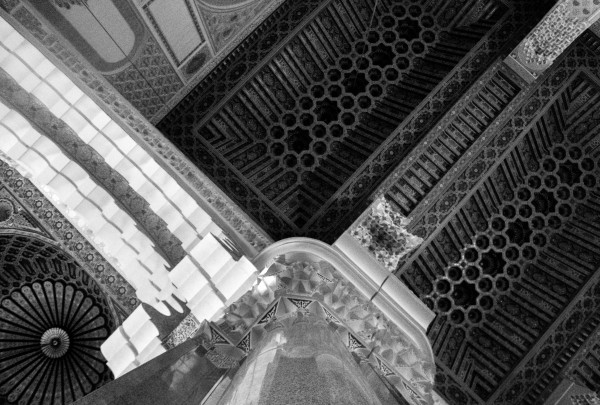 The whole mosque.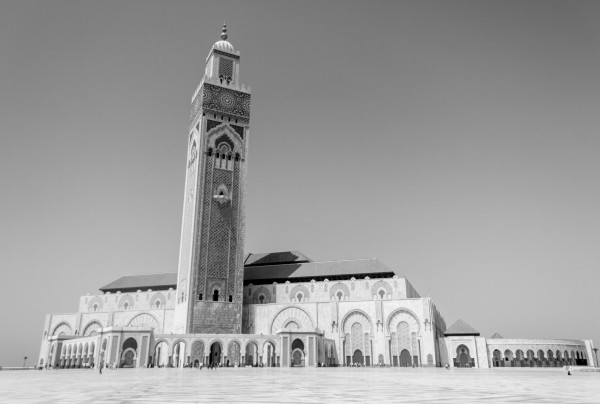 Ceiling of exterior wings.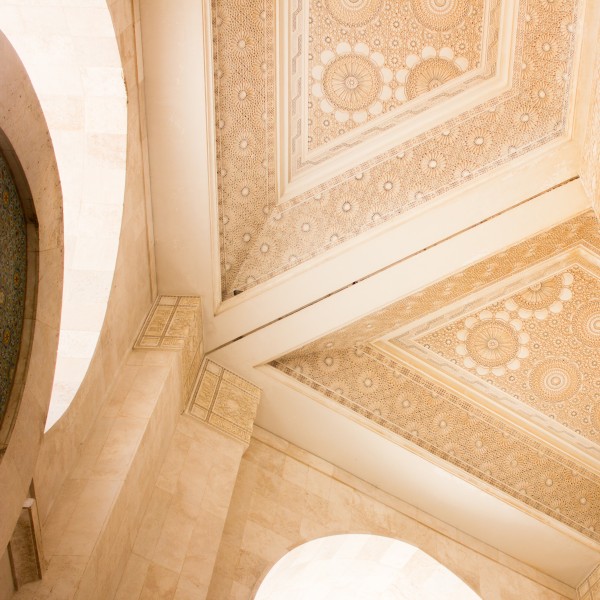 Thresholds.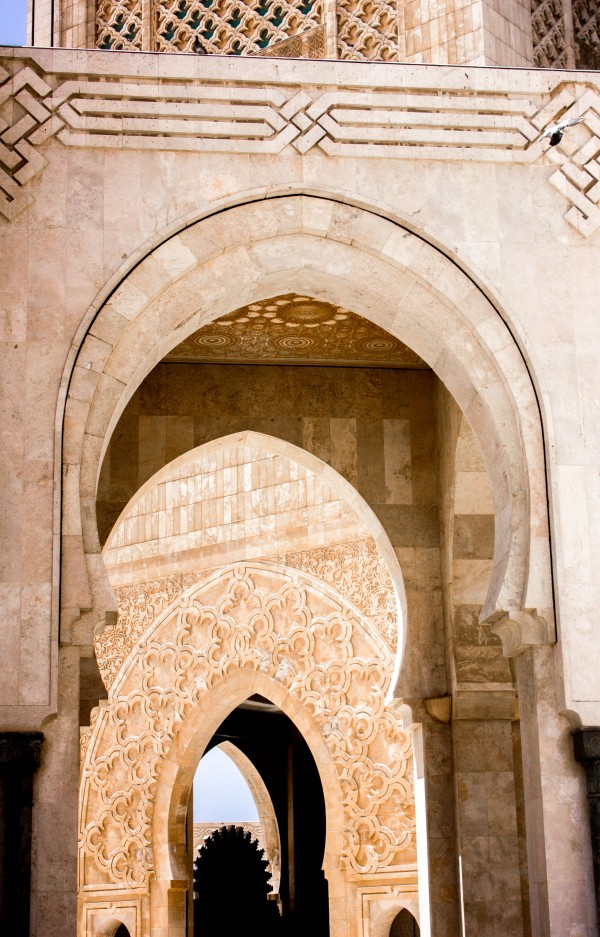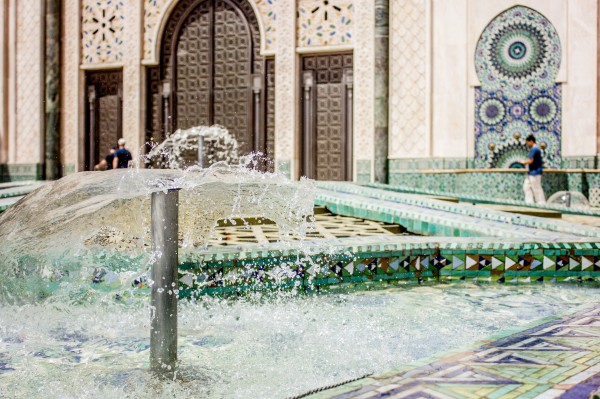 More of the city under construction, in the background.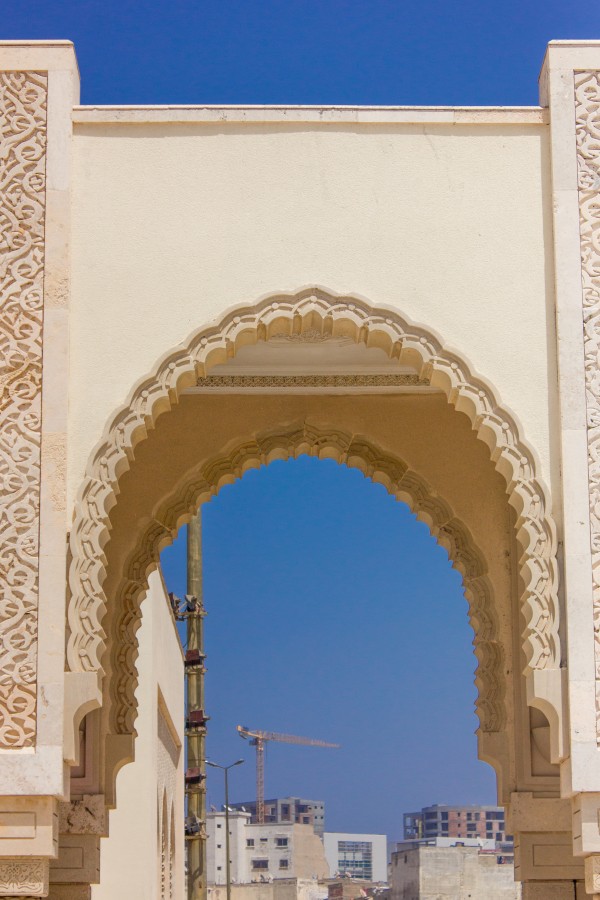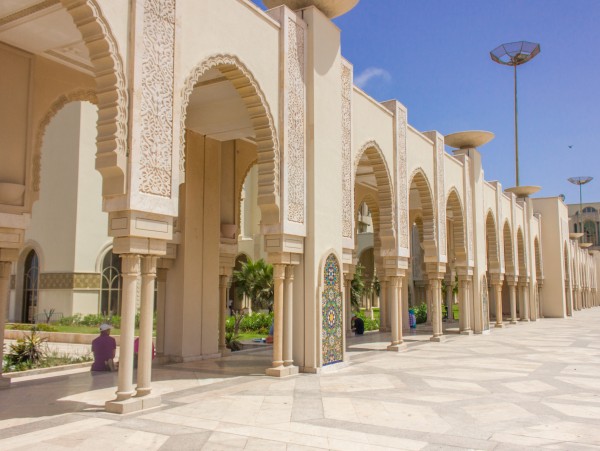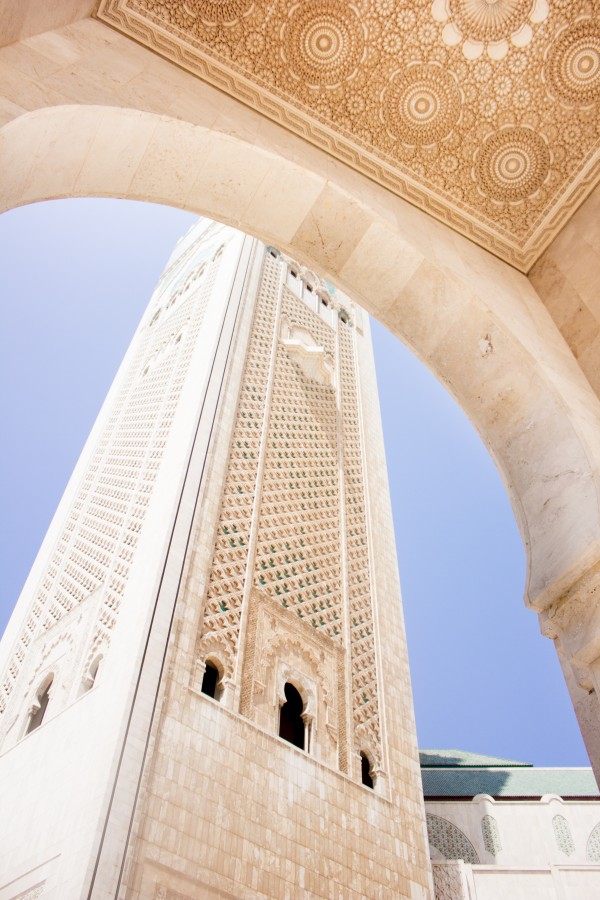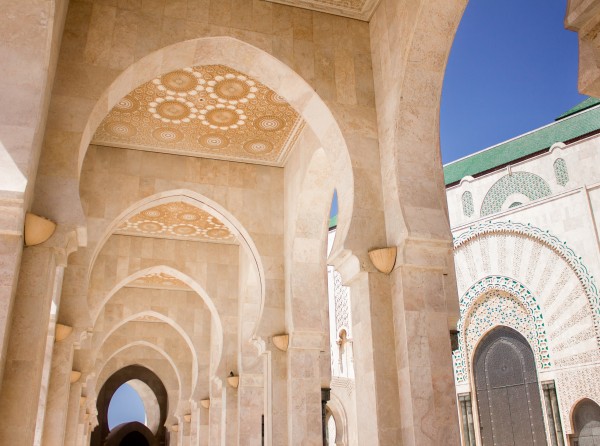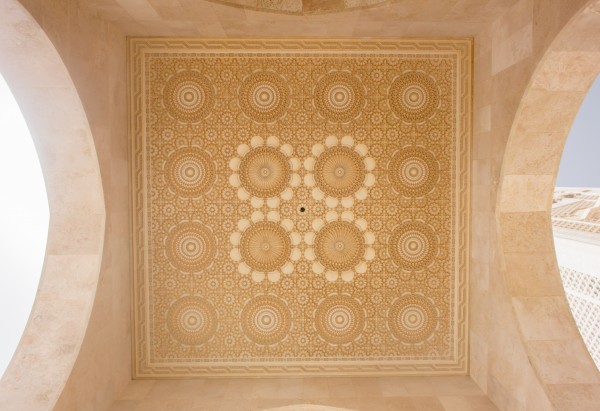 Playing chase.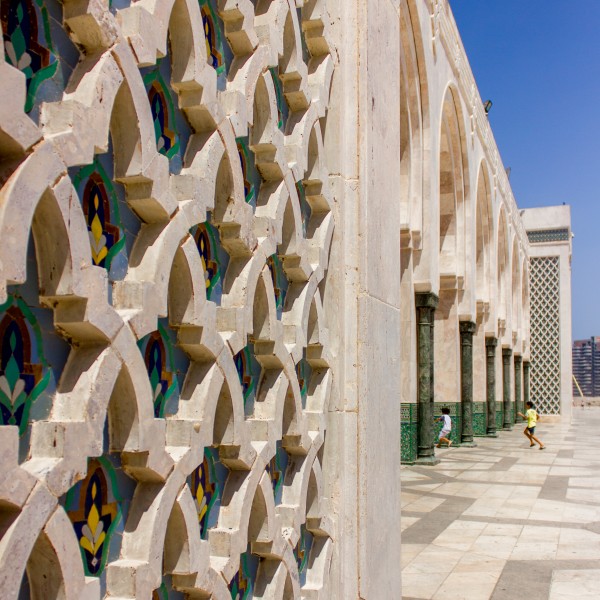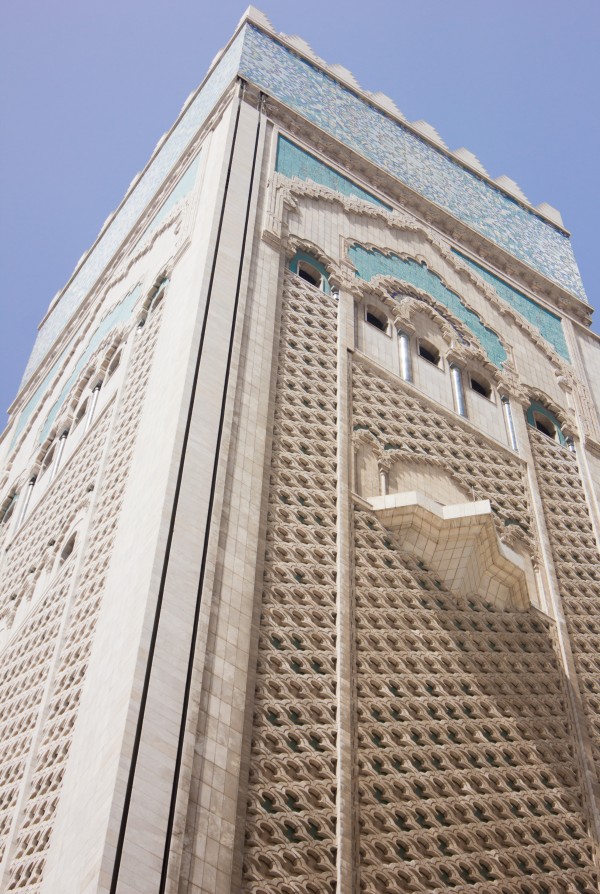 Scale figures, in case you were curious just how big those doors are.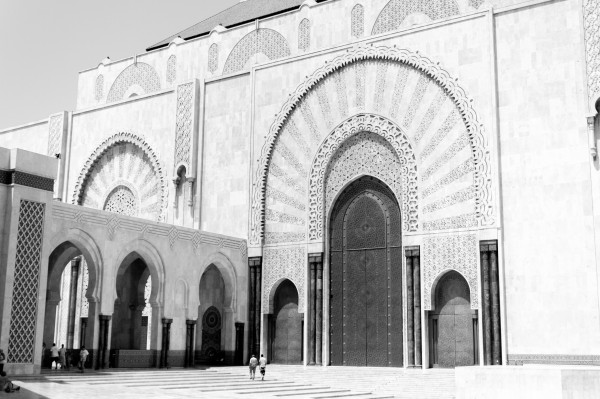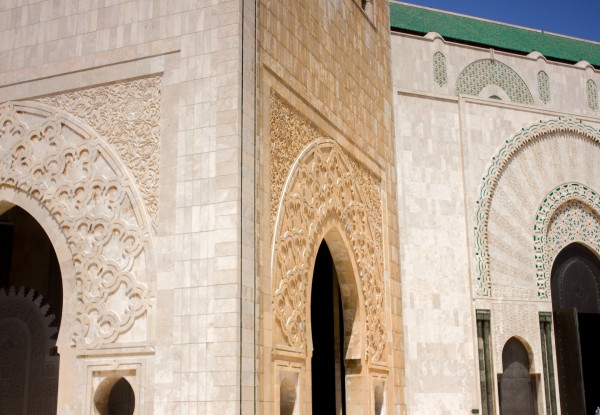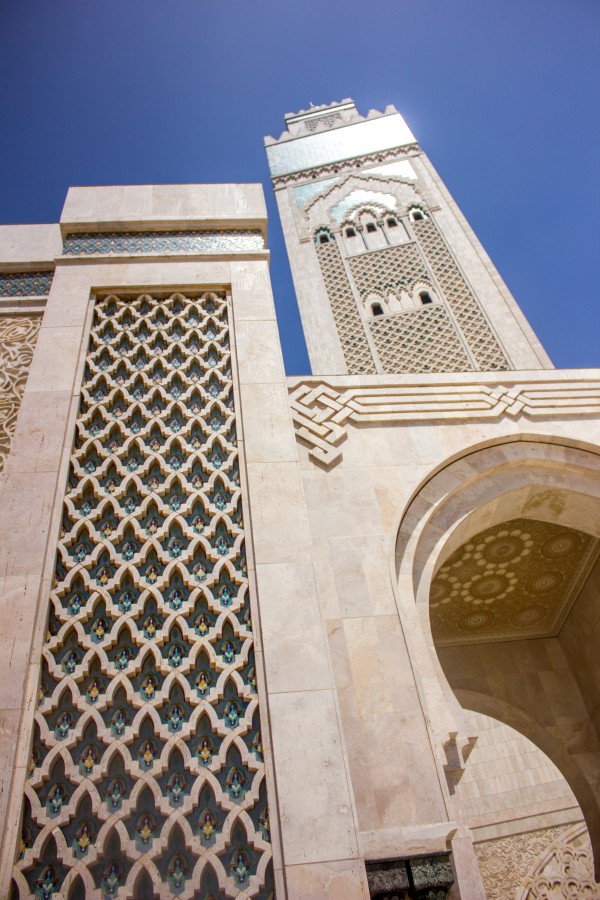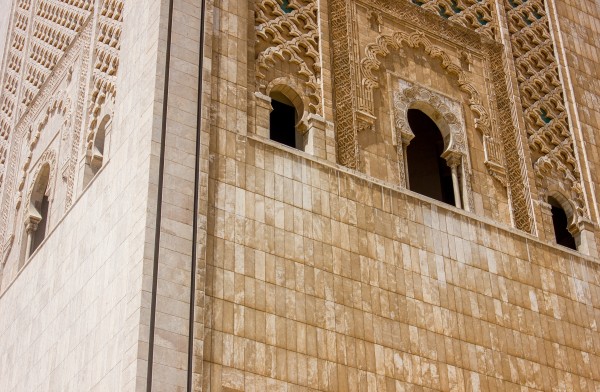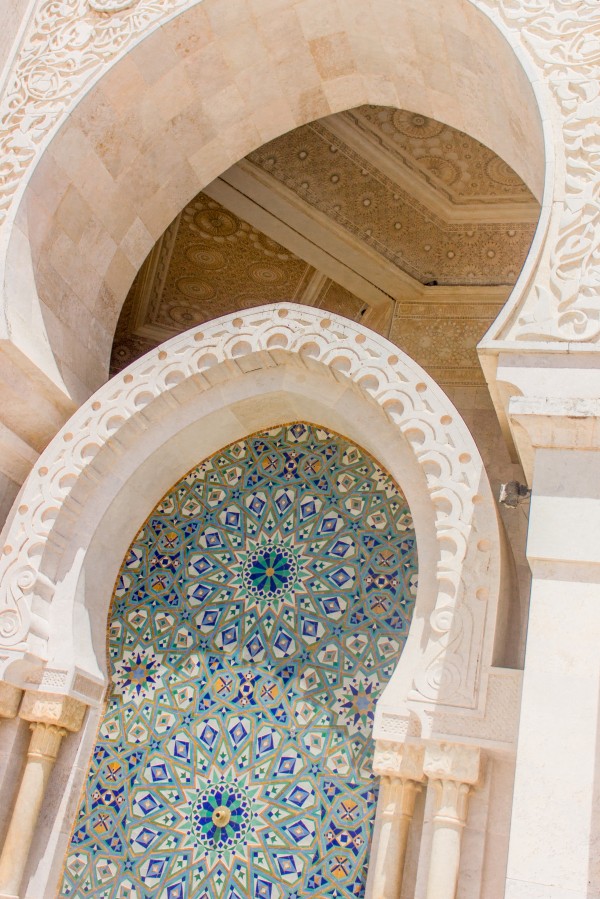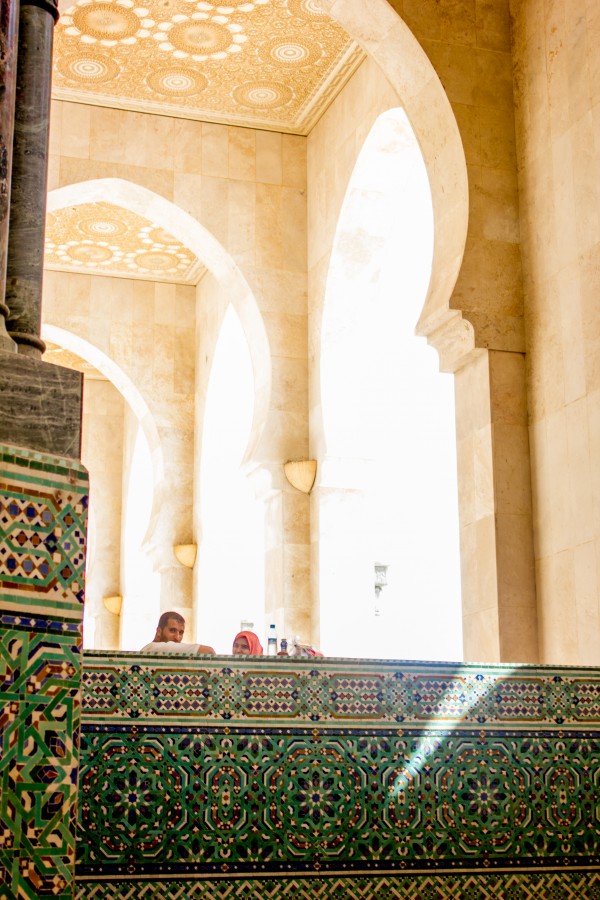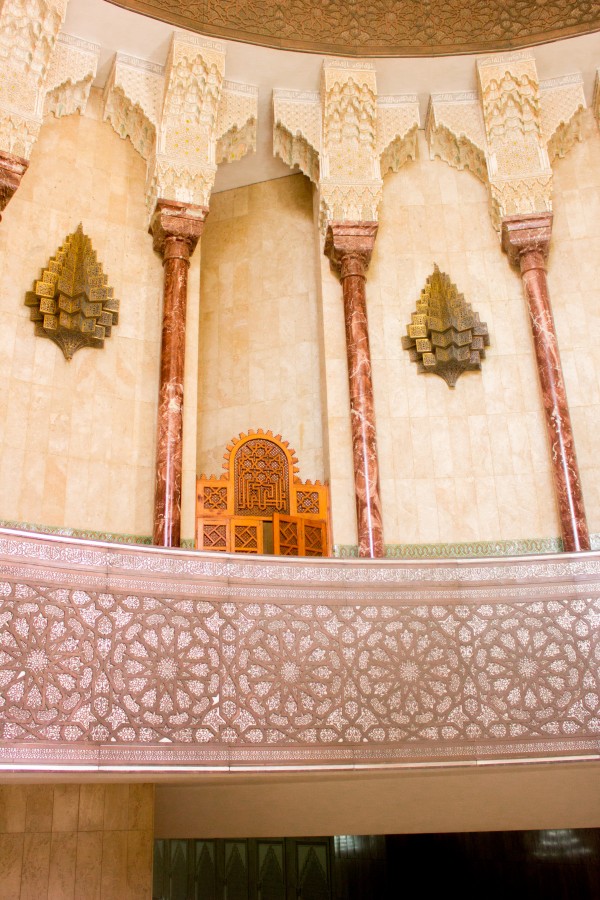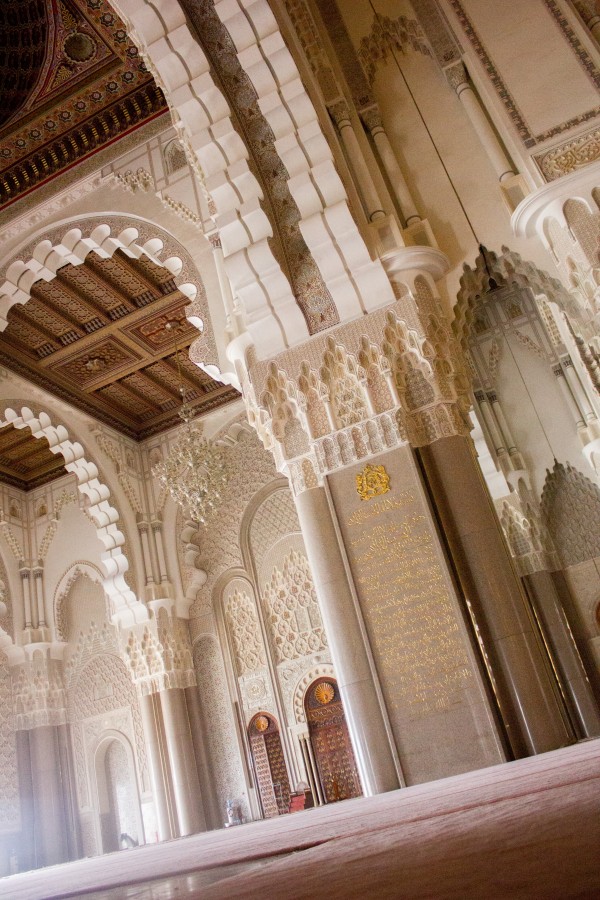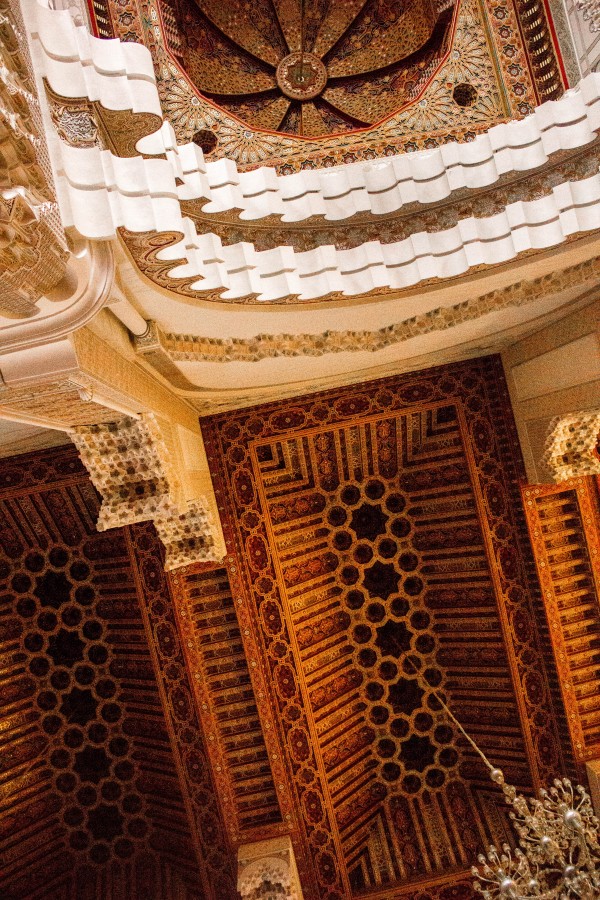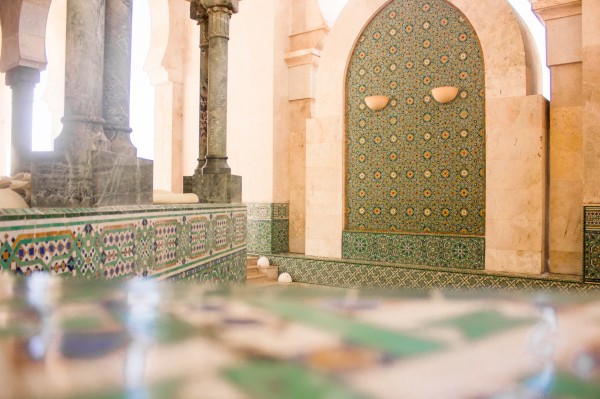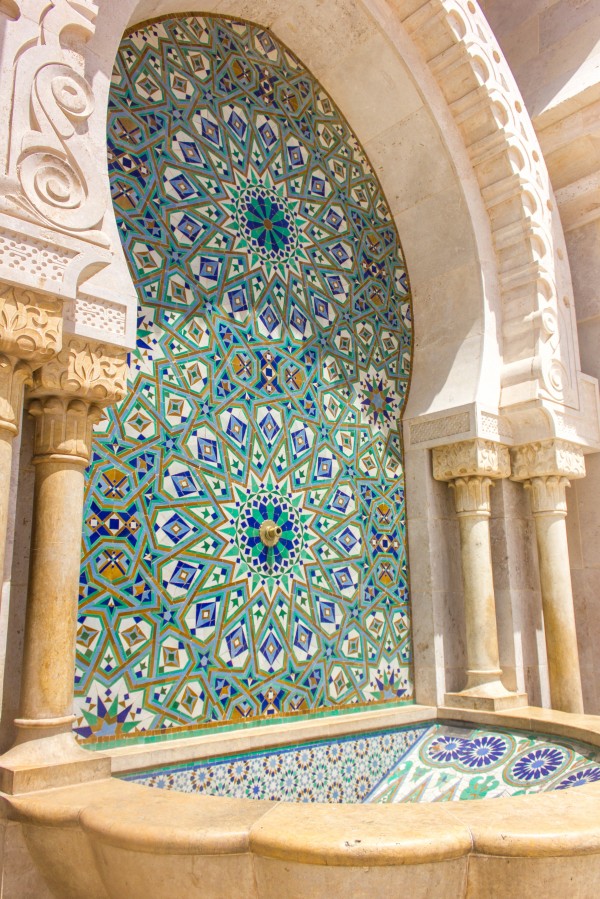 There are also many rooms for bathing, filled with fountains and pools.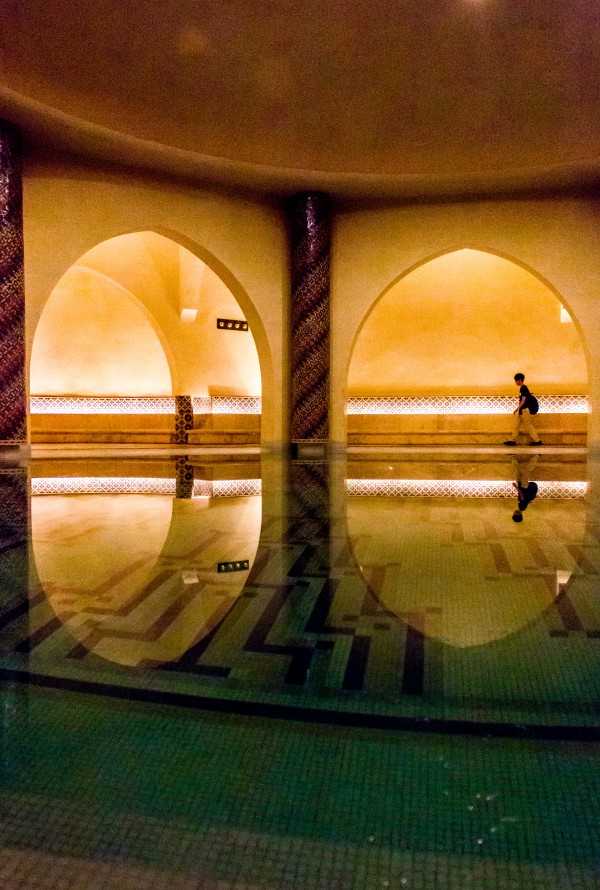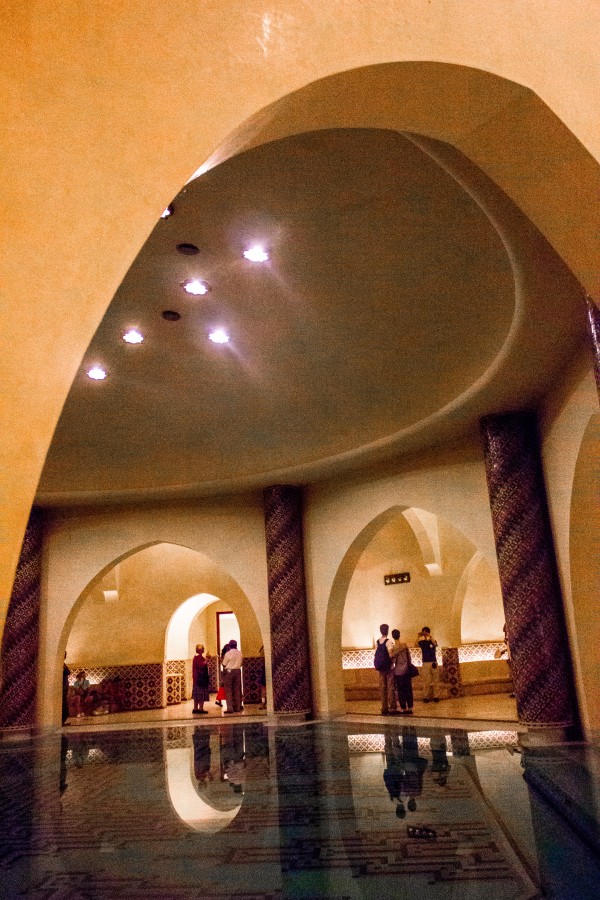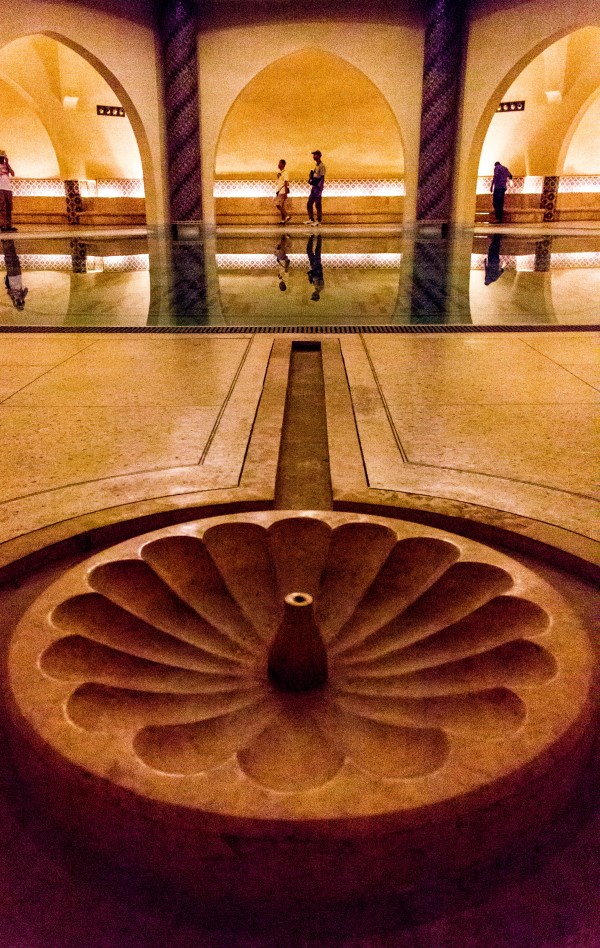 These are the fountains. The columns are coated in a mixture that absorbs humidity.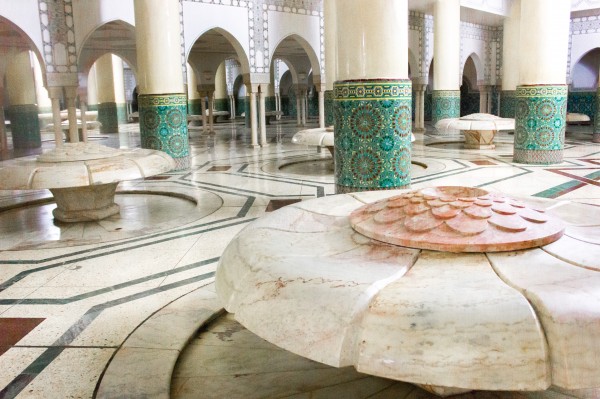 Ceiling above the fountains.