Marea's Pasta Perfetta
– New York, New York
We had a dining adventure at Marea in NYC. They have 2 Michelin stars! Between the four of us, we were able to try ALL of their homemade pastas! They were really good, definitely lived up to their name. I haven't had fresh pasta tasting like this since Florence.
Started first with oysters though! Below are oysters of the Black Duck Salts (Virginia), Dennis (Massachusetts), and Hurricane (P.E.I) variety. They are served with a Morellino (Italian red wine) mignonette and a cucumber-lemon vinegar. It was so good, we ended up dipping our delicious olive foccacia bread into it.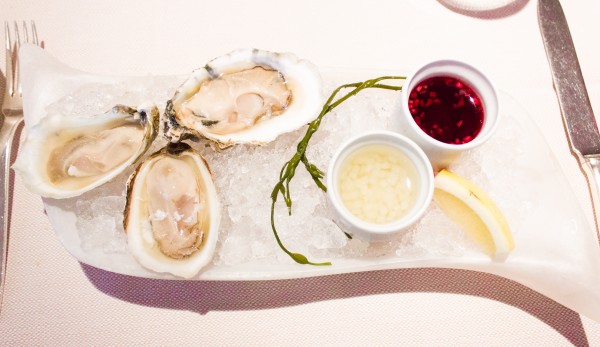 This is the famous Fusilli: hand rolled fusilli, red wine braised octopus, in a bone marrow sauce.
The fun is in the texture – the octopus and pasta have similar form and chewiness!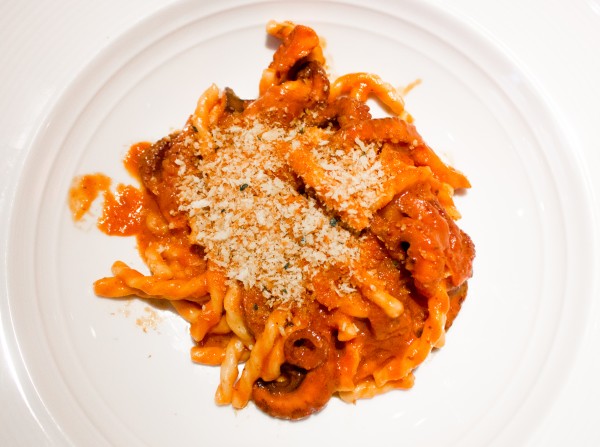 The Agnolotti: delicate, braised ricotta ravioli in a butter and garlic pesto sauce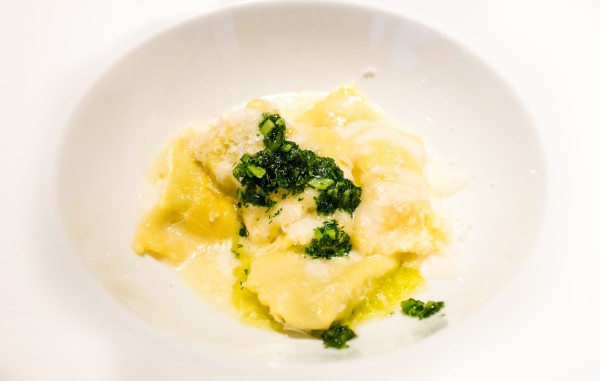 The Pipette: shrimp and seppia ragu, garbanzo beans, with pecorino cheese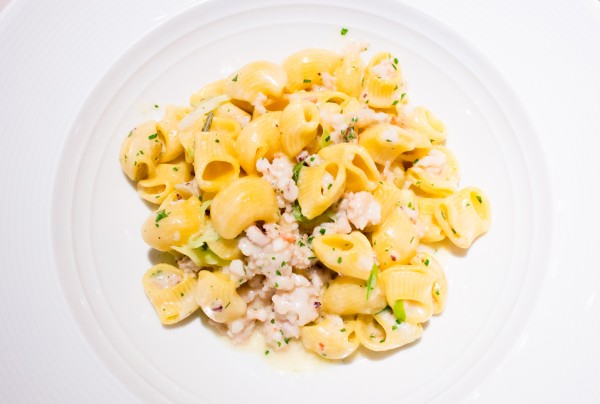 The Garganelli: fresh cut and rolled pasta, in a crab and sea urchin sauce
The Funghi: acquerello risotto with wild mushrooms and parmigiano reggiano cheese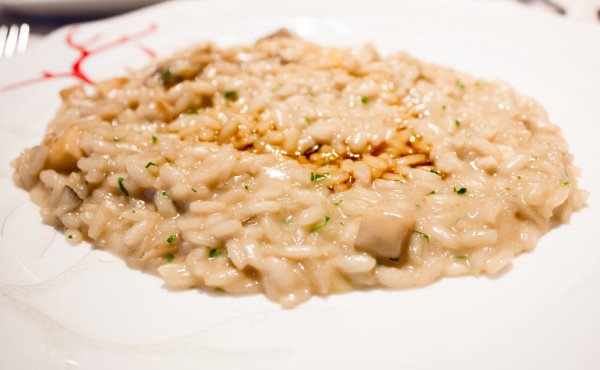 The Tagliolini: in a white wine and chili sauce with manila clams and calamari
We finished with delicate chocolate choux pastry (cream puffs) that had chocolate croquant pearls inside.