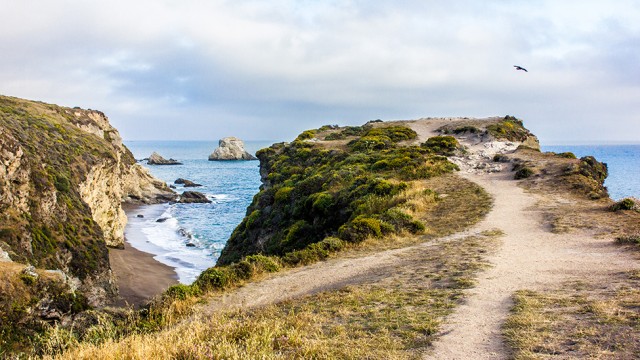 Point Reyes: Hiking & Oysters
– Point Reyes, California
Day 03 of California Trip:
We spent a beautiful day hiking in Point Reyes. It was so much fun that we lost track of time (and distance!) on our way over to the Pacific Ocean, and ended up meandering into a 4-mile route. By the time we got to the cliffs, we had an hour to make our dinner reservation at the Station House Cafe… and sped-walked/hiked/ran the 4-miles back!!
Definitely made the meal even tastier. We were ravenous by the time we made it back into town.
So, off we go!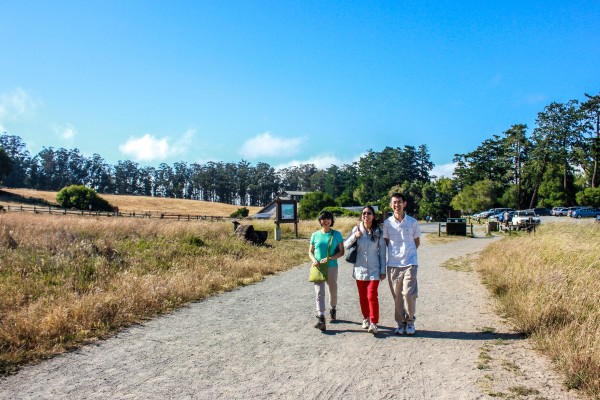 Everything looked lush and gorgeous.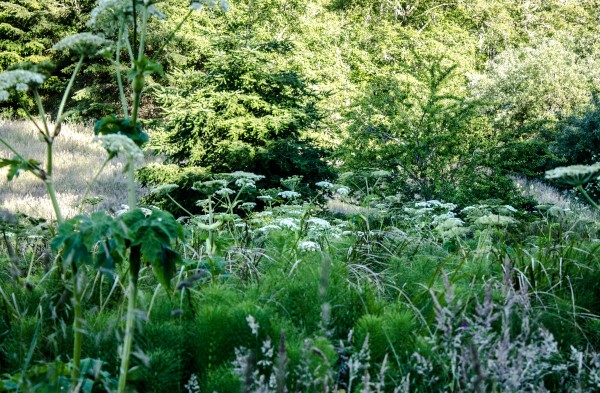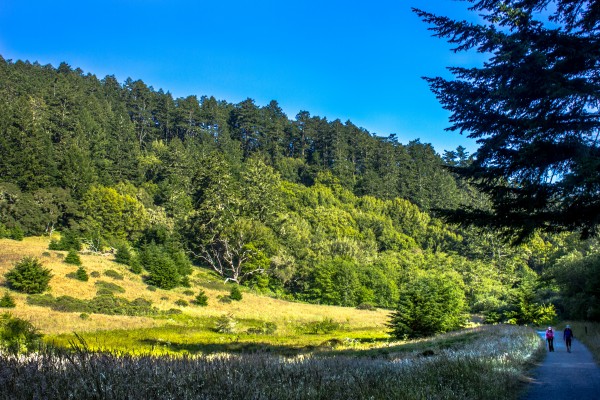 Hawks circling ahead!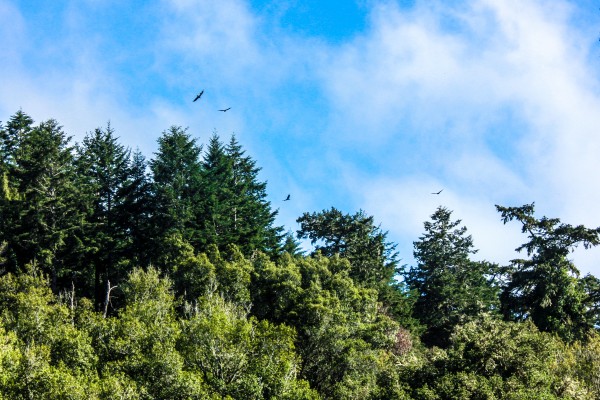 Delicate little flowers.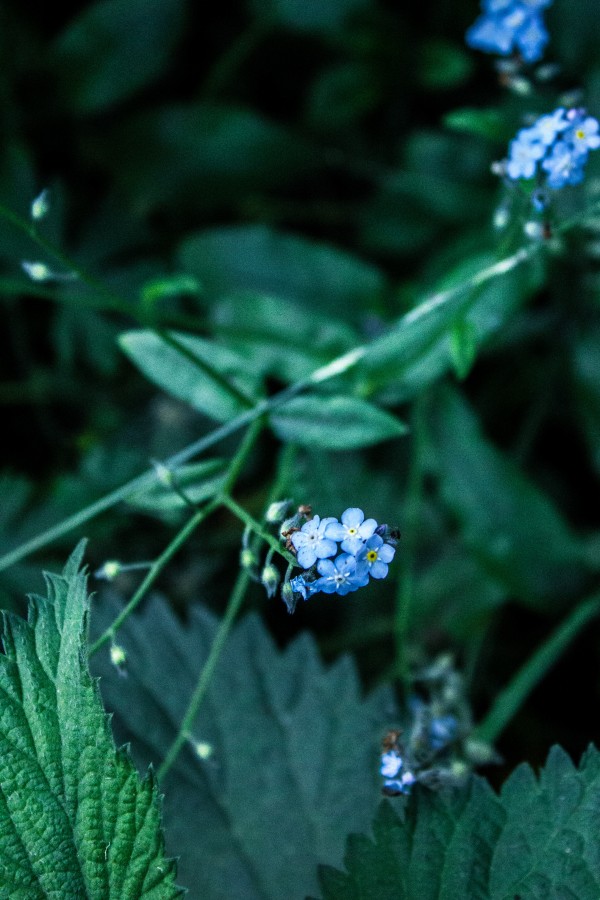 A tunnel of green – bit like the Secret Garden scenes.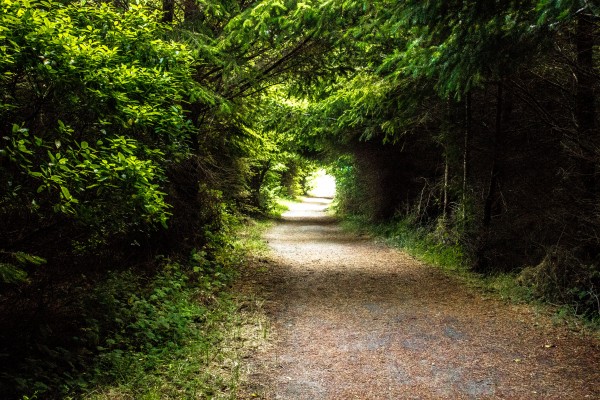 Hikers before us wrote many encouraging words and phrases into the bed of pine needles.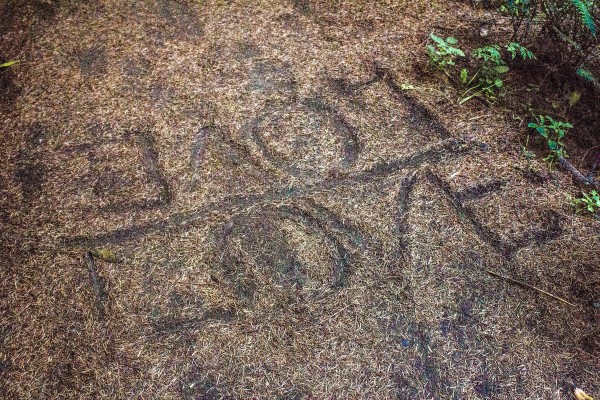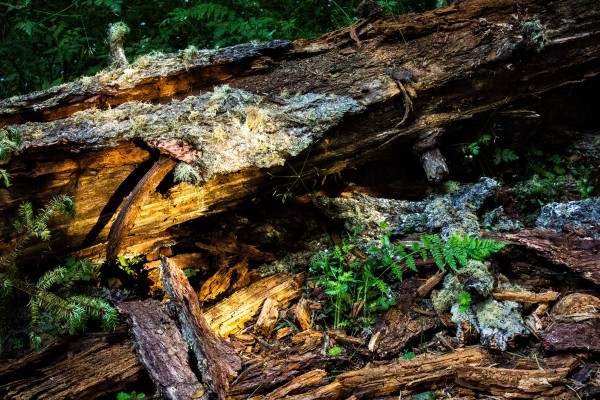 Cheerful burst of tiny flowers.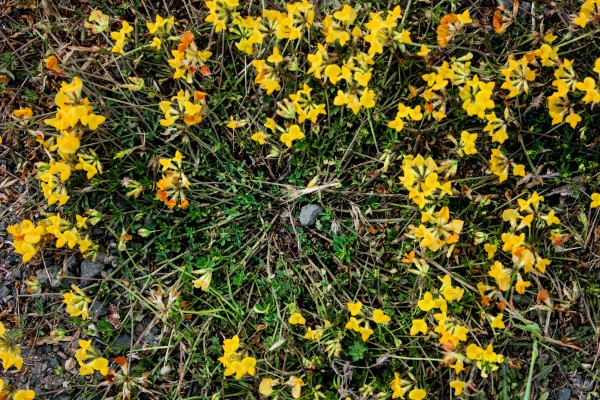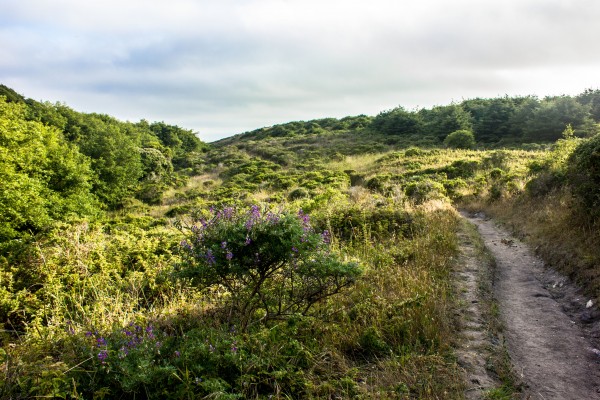 I see the ocean!! Getting close…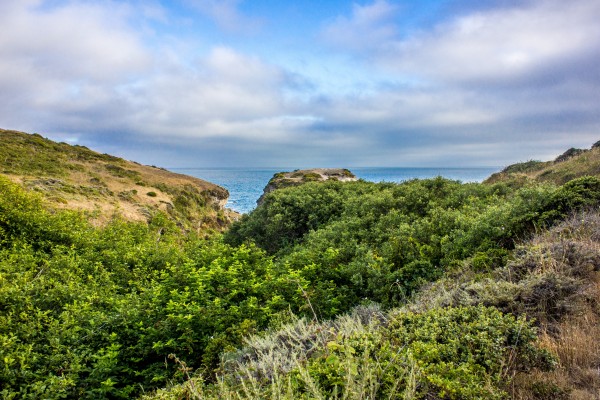 But first… some wild raspberries!
Almost there.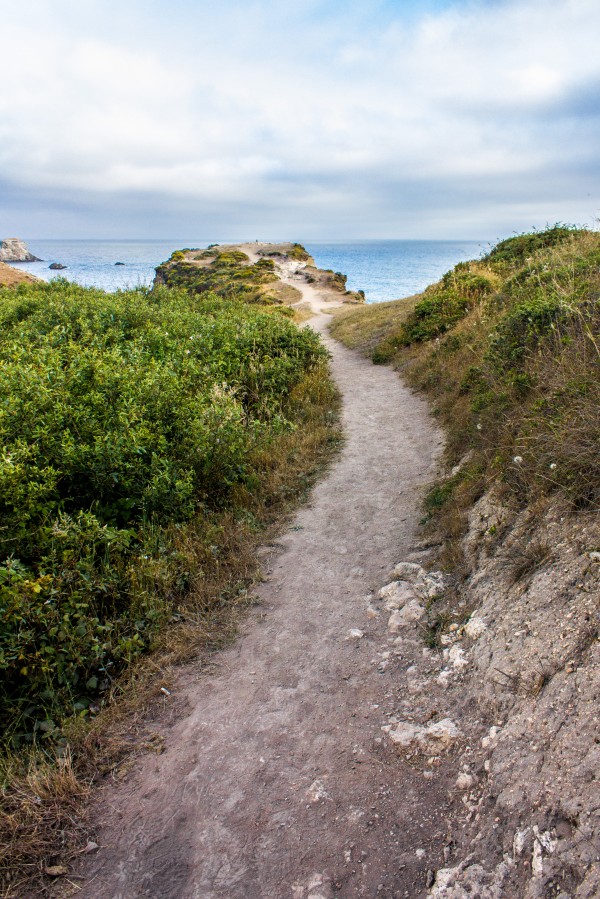 Made it!!
Oh, Pacific Ocean, I've missed you.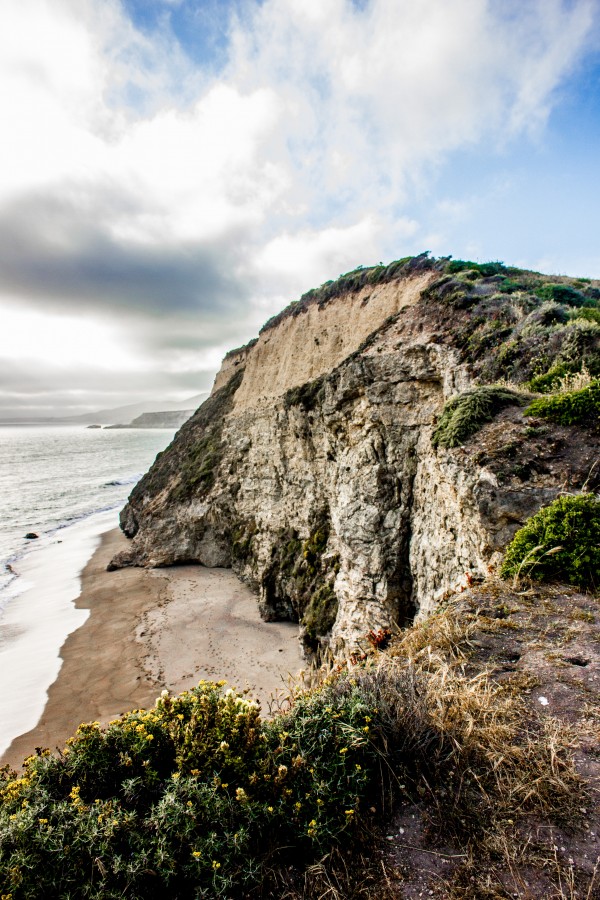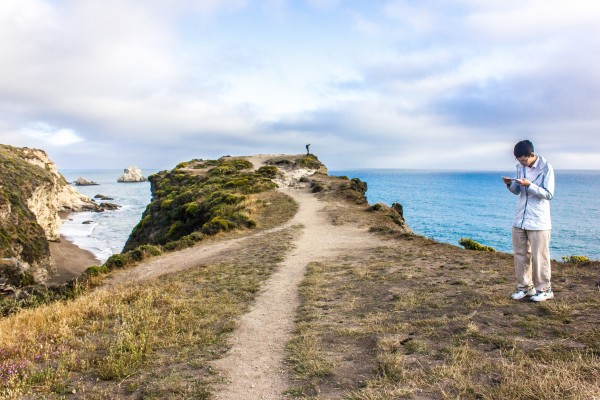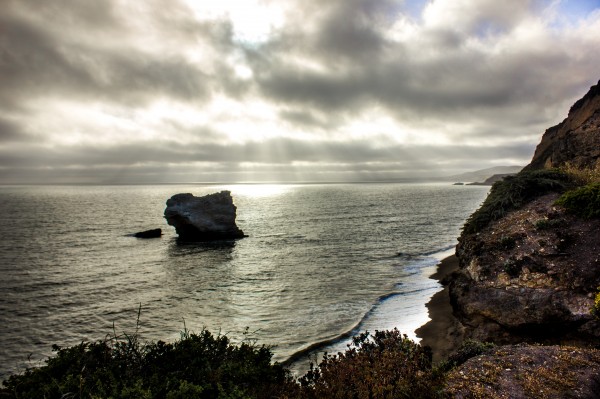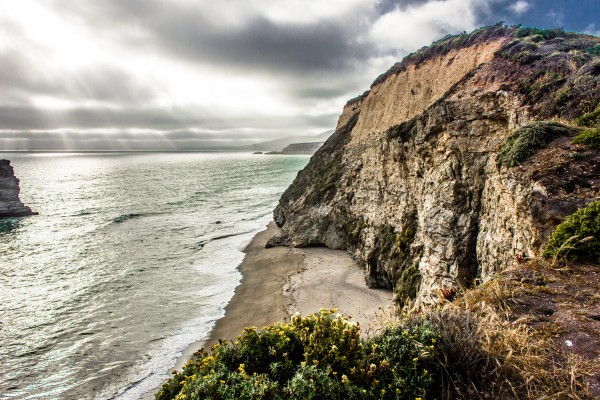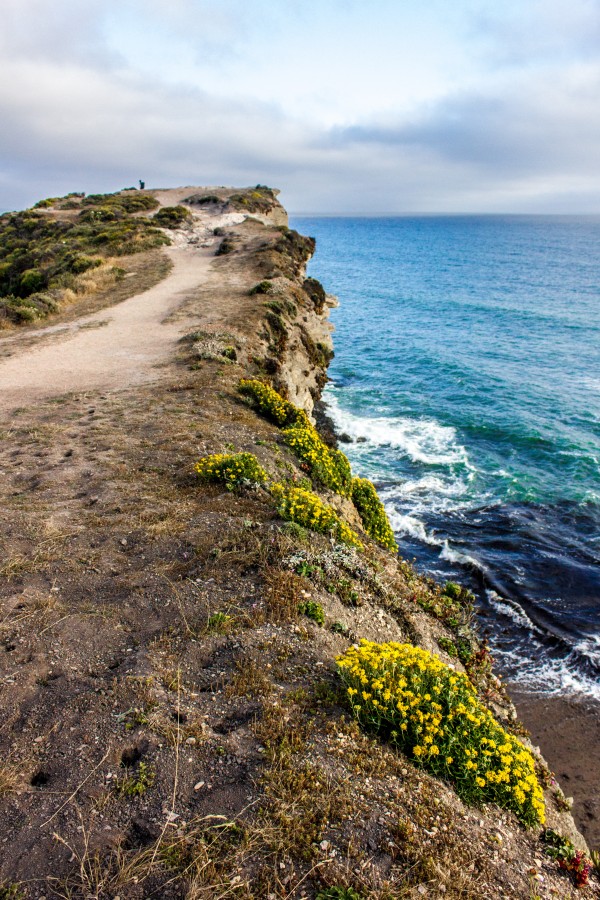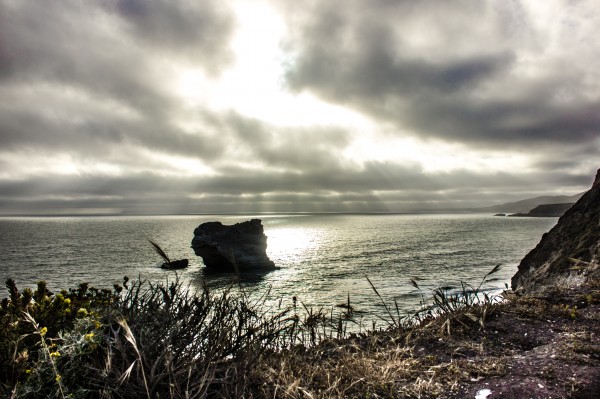 It was such a beautiful day, in such a grand place.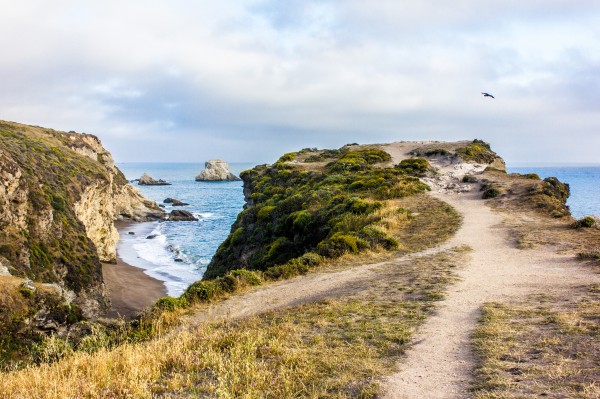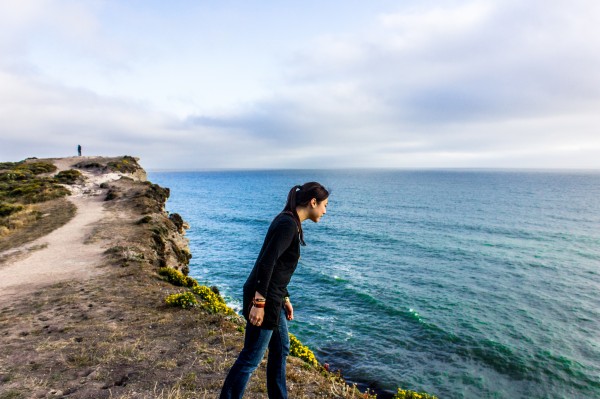 Blue skies to the north – dramatic clouds to the south!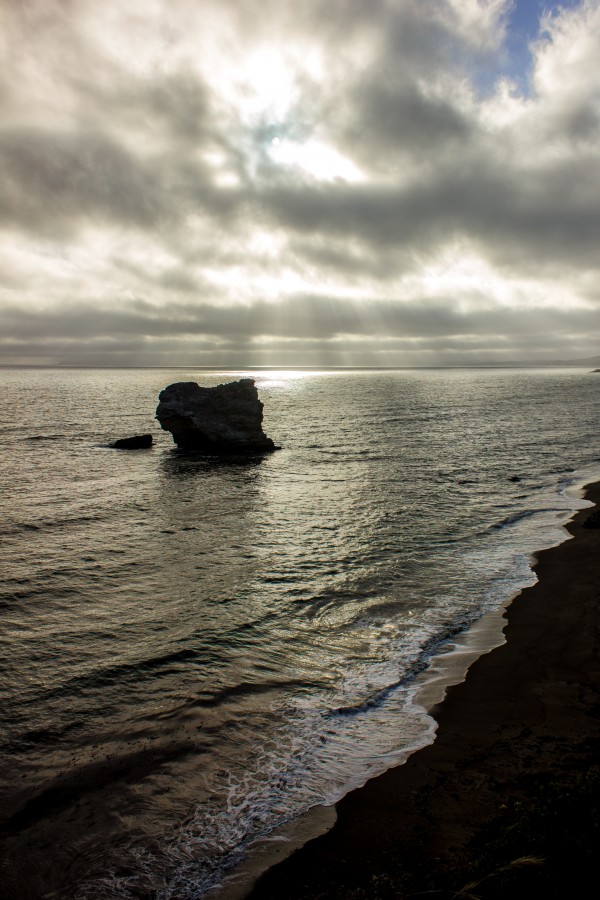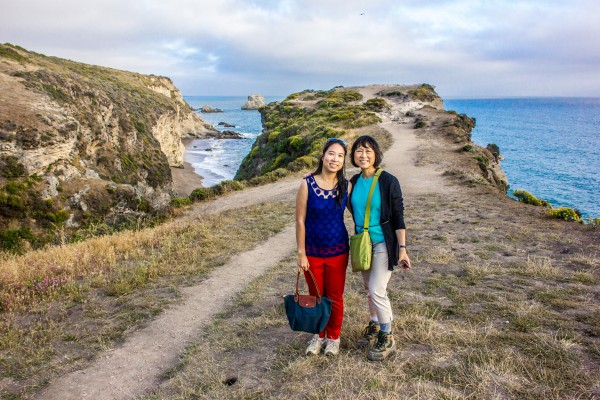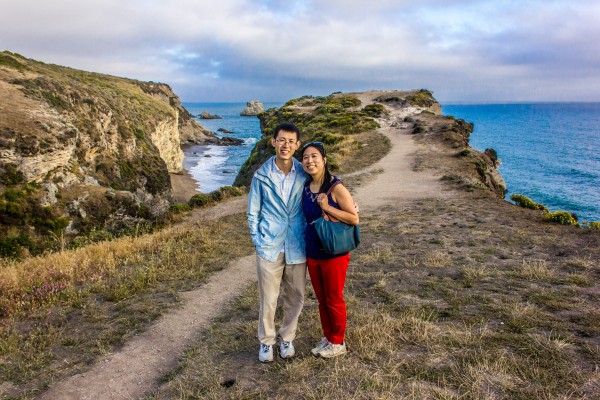 We also spotted all sorts of wildlife. Including many fat centipedes. You can see this one making a minuscule little path of miniature footprints.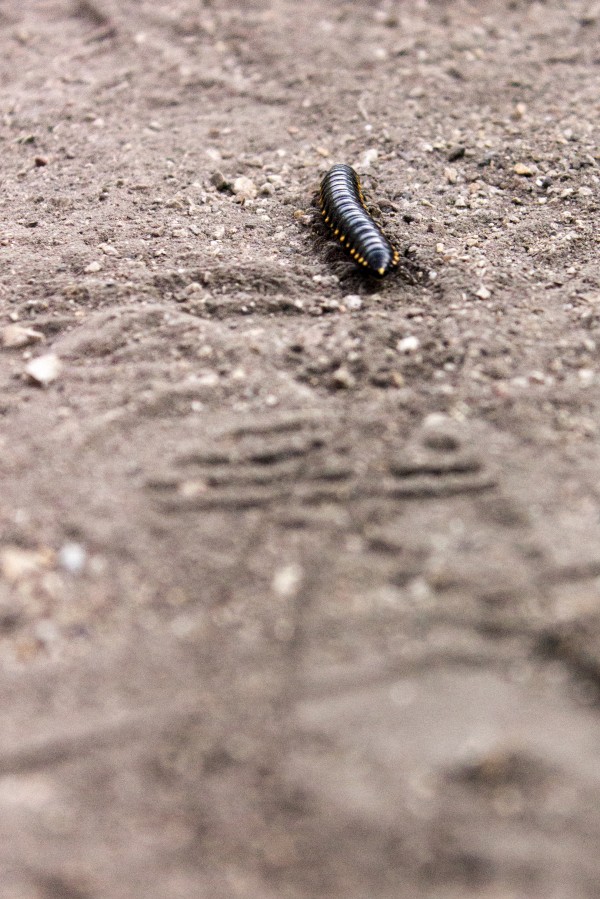 Sun is setting.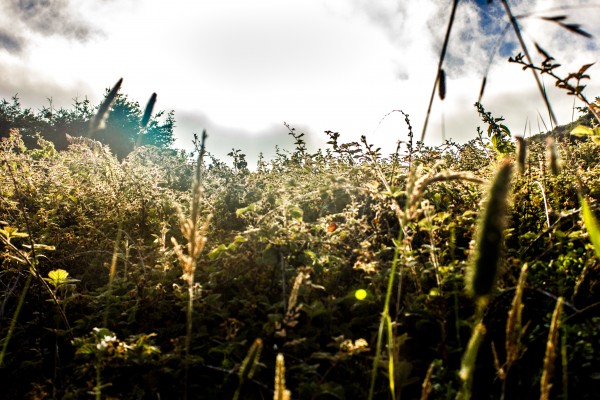 Must head back to eat oysters!!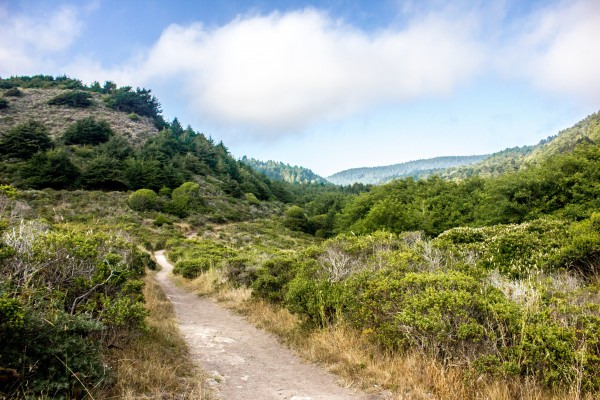 Came across a huge banana slug!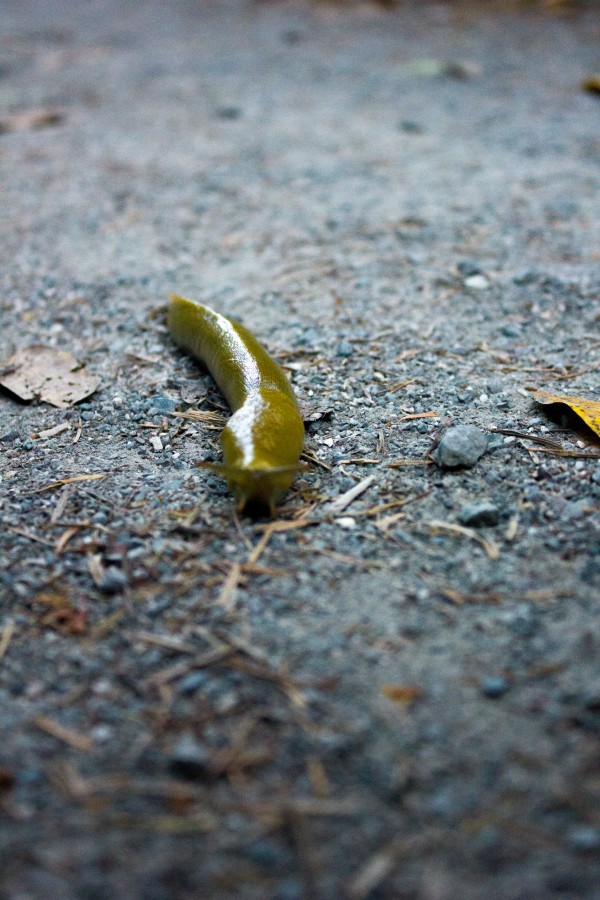 A shoe, for comparison.
I used to find ones that were half this one's size.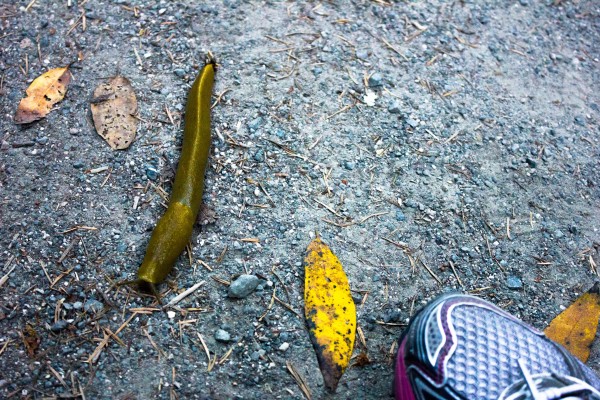 More wild fruits. Extra fuzzy.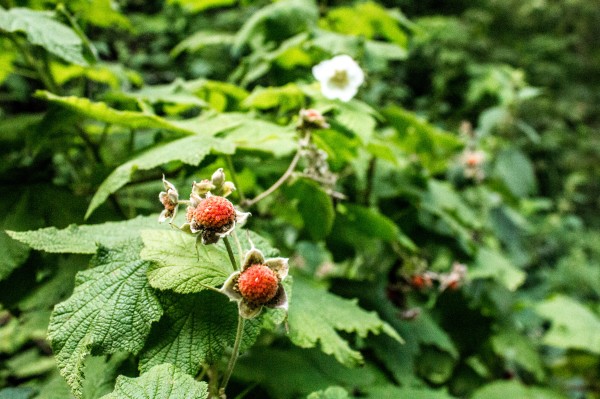 Having a good time!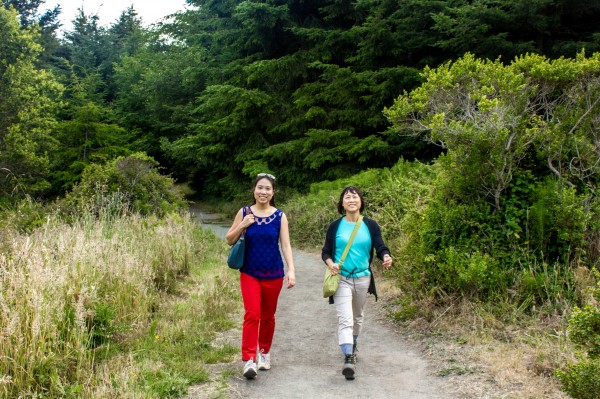 Have you spotted the quail?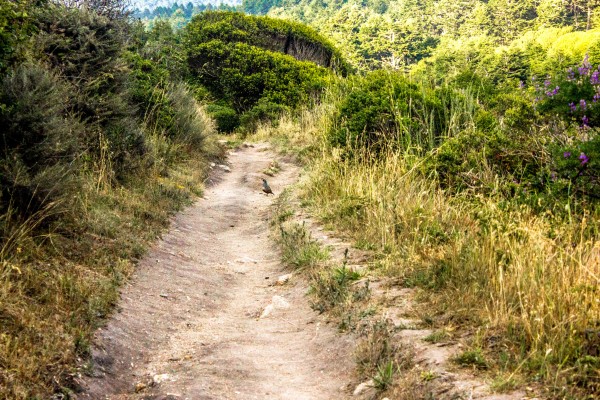 "What's for dinner?"
"Quail!!"
"Oh no!"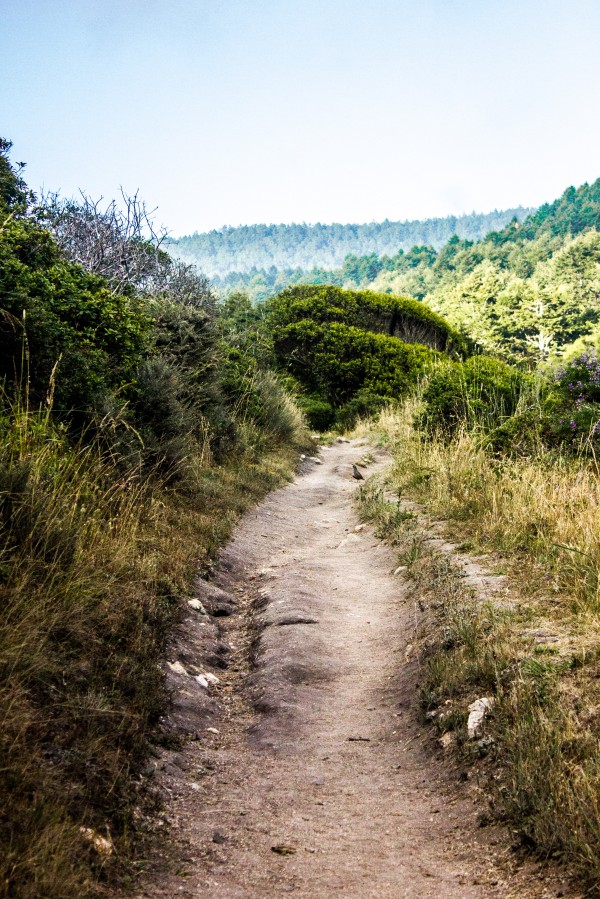 As we were coming into the parking area, the sunset was painting the landscape with orange and golds.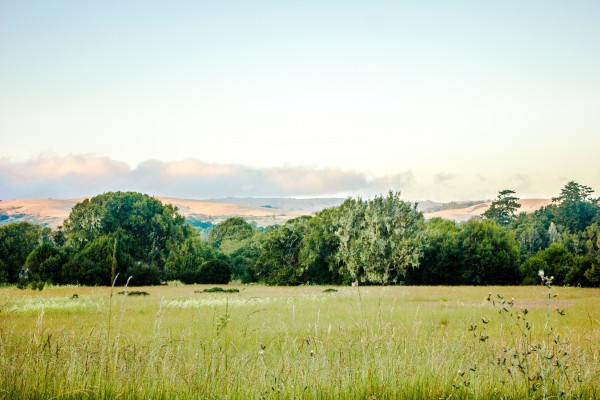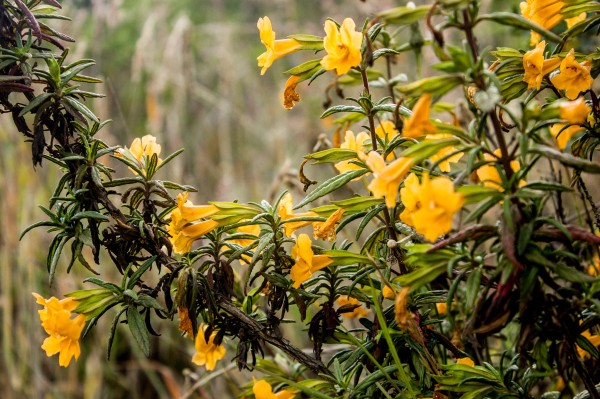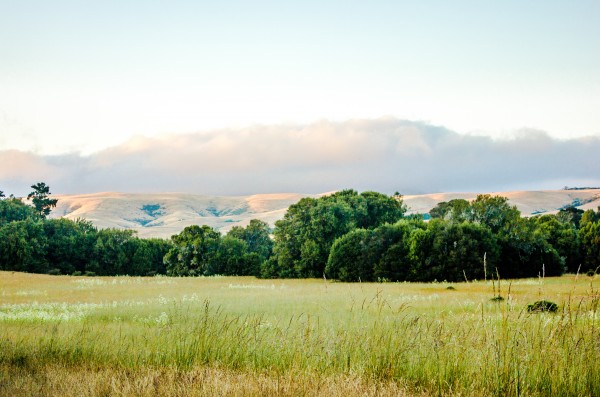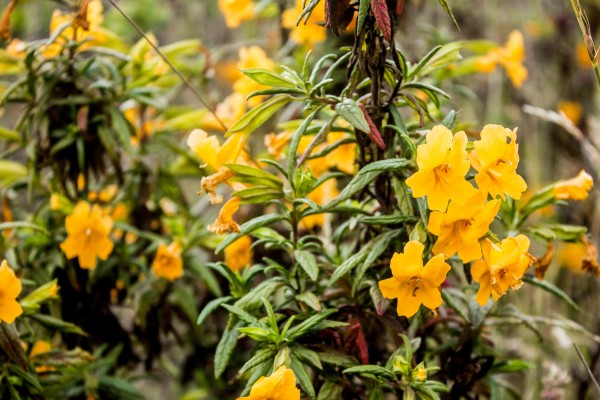 Guess what/who else I spotted? (scroll down)
We made it to our reservation at the Station House about 30 minutes late, but the hostess had already changed it for us. She said that it happens quite frequently that visitors get swept away by their explorations, and are late to dinner.
Imagine our sheer delight at receiving warm popovers!! (They were so good, we got seconds)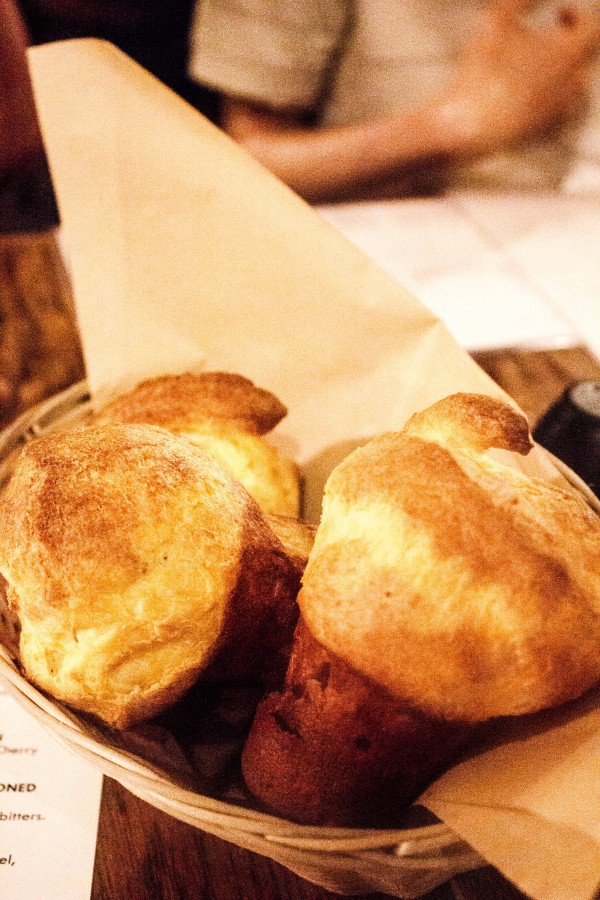 Being that it is Point Reyes, we got a dozen fresh, local, Cove Mussal Pacific oysters. In heaven.
Also tried the barbecued Drake's Bay oysters with BBQ and Garlic Butter. These were also very well cooked – still very soft and juicy and flavors packed a punch. I could eat a million.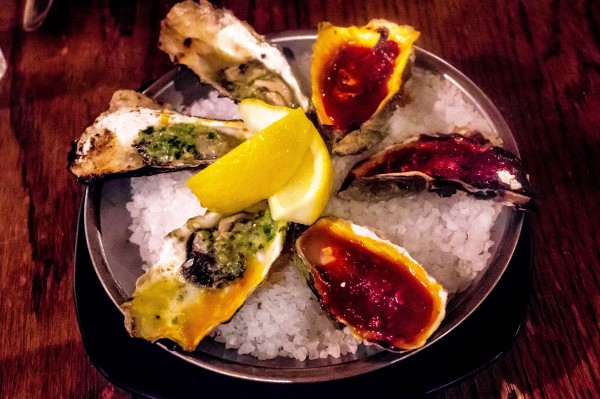 Burrata!! And very delicious, rustic panorama toast that was grilled.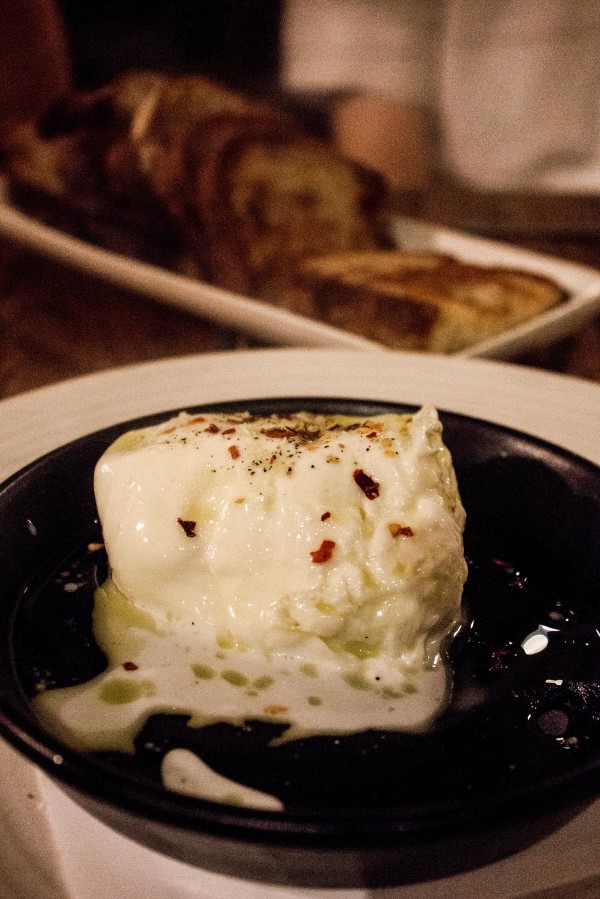 Fettucini with Tomales Bay clams, tomatoes, garlic, and white wine.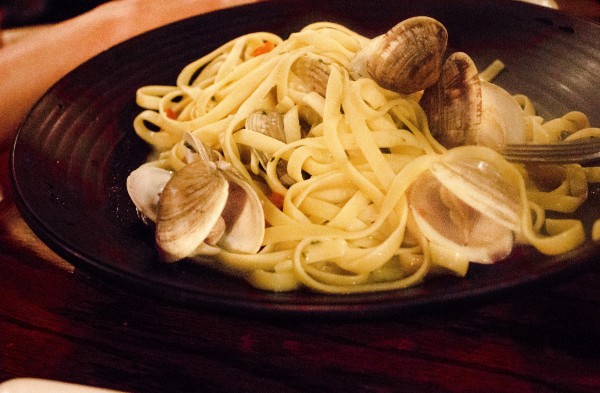 Wild King Salmon corn succotash!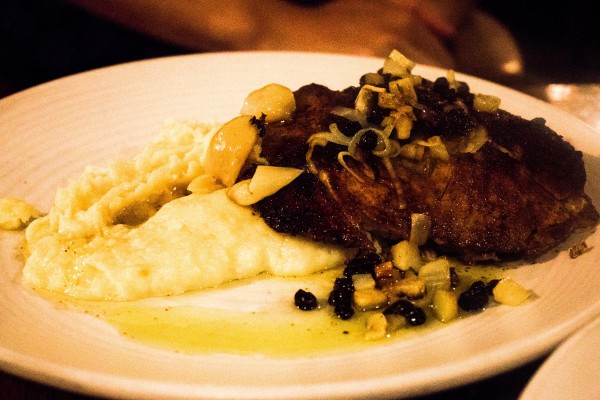 I got the oyster stew. I completely gluttoned myself on oysters that night. AMAZING. I think I ate 6 raw oysters and there were something like 5-6 huge oysters in the cremini mushroom, tarragon, leek and swiss chard stew!!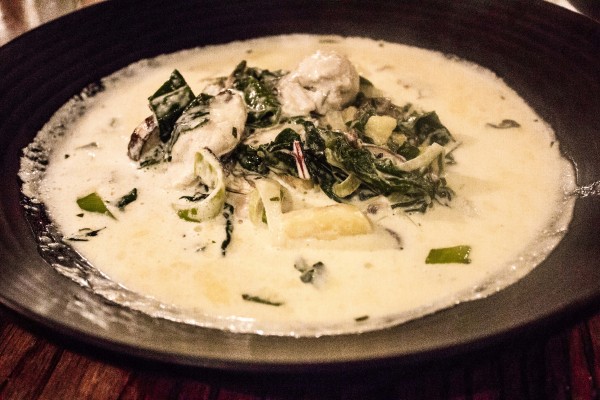 After the dinner party ended, we said our goodbyes and headed back to this very cute bed & breakfast.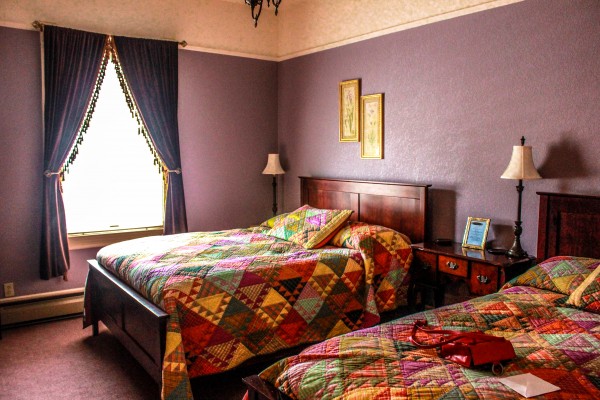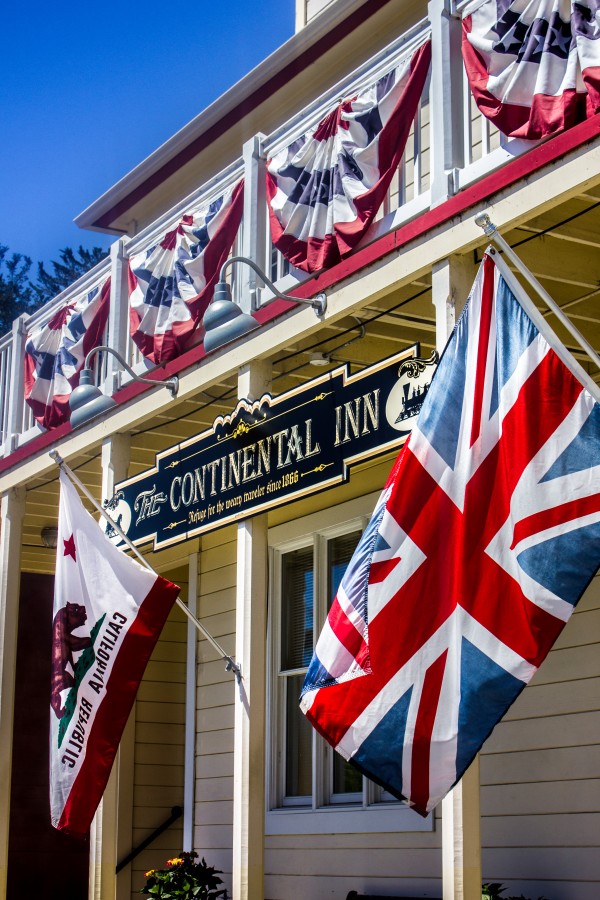 The next morning, we explored the area around the Inn, before heading out.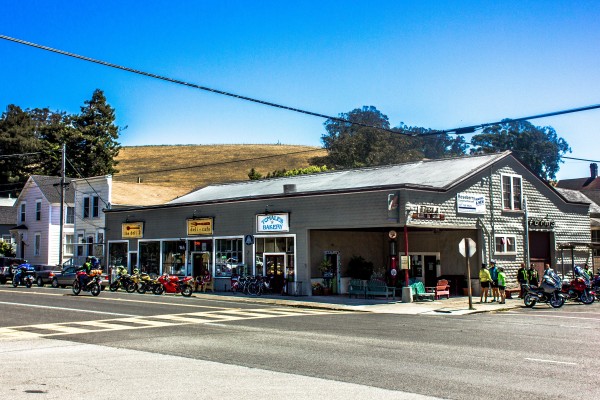 Point Reyes, is visually stunning, tastes amazing, and great for cardio.