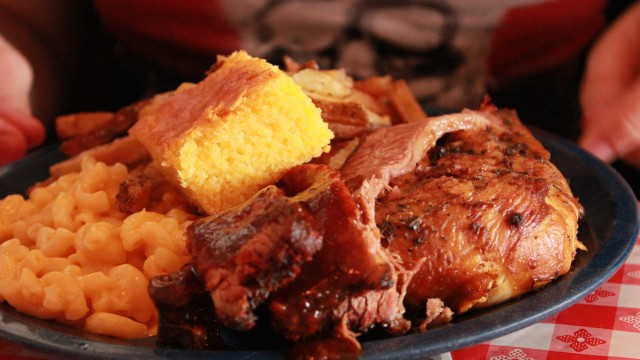 Sticky Lips
– Rochester, NY
On the way back from our class trip to Louis Kahn's Unitarian Church, we stopped for lunch at Sticky Lips Barbecue.
How does it compare to, say… Dinosaur BBQ?
The place: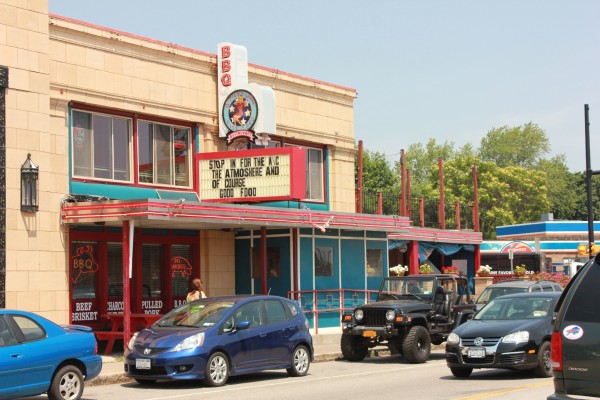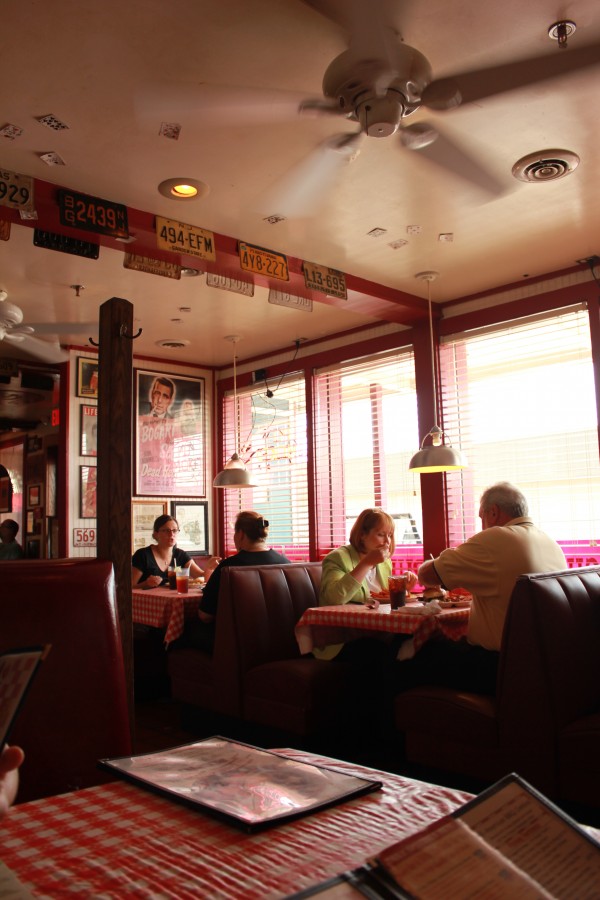 Sauce rack:
Spicy sauce… is not spicy :(
This one is Angelica's. The sweet potato fries were good, and dusted with cinnamon and sugar.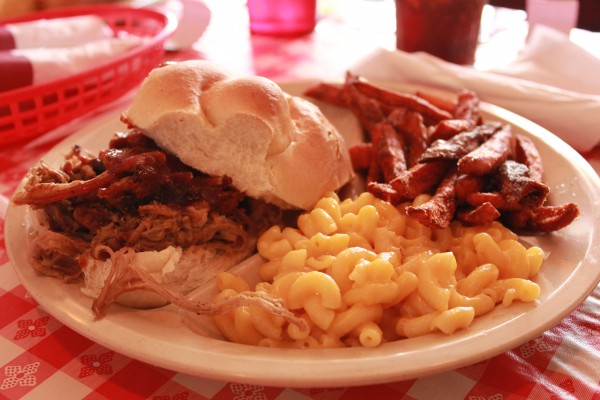 Mario's! Hungry?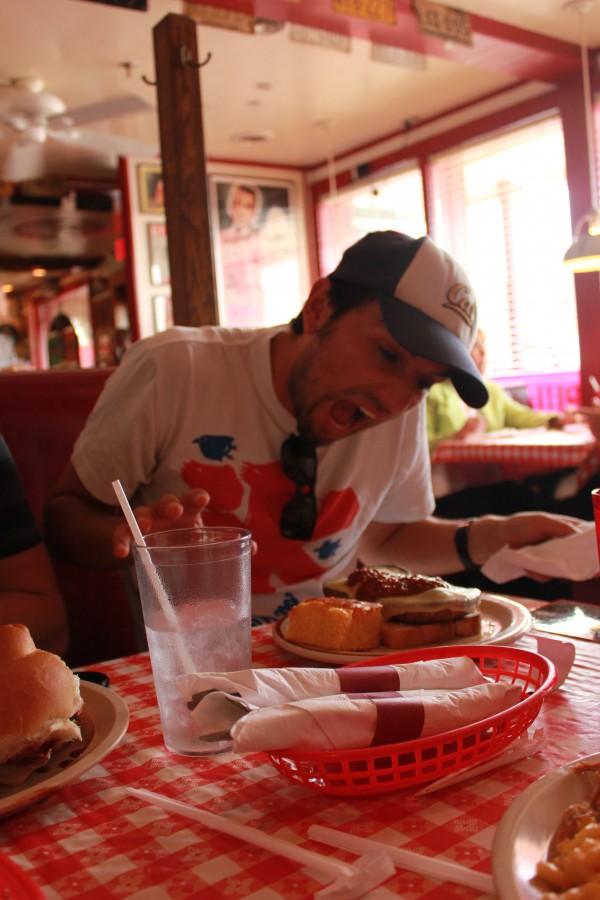 Mine! The macaroni and cheese has nothing on Dinosaur BBQ's mac n cheese. This one was like… velveta or something :(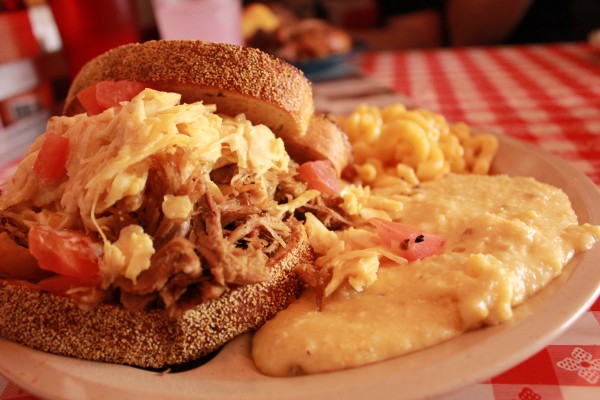 The pulled pork and slaw sandwich was good, but… the CHEDDAR GRITS WERE AMAZING.
They redeemed the sad macaroni and cheese.
So cheesy!! =D