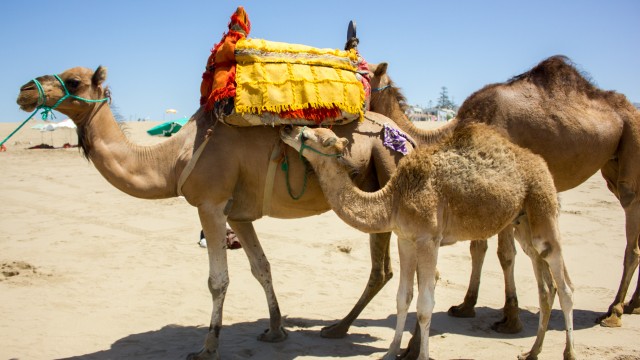 Riding Camels in Mehdiya!
– Mehdiya, Morocco
My sister found camels… and off we went to ride them!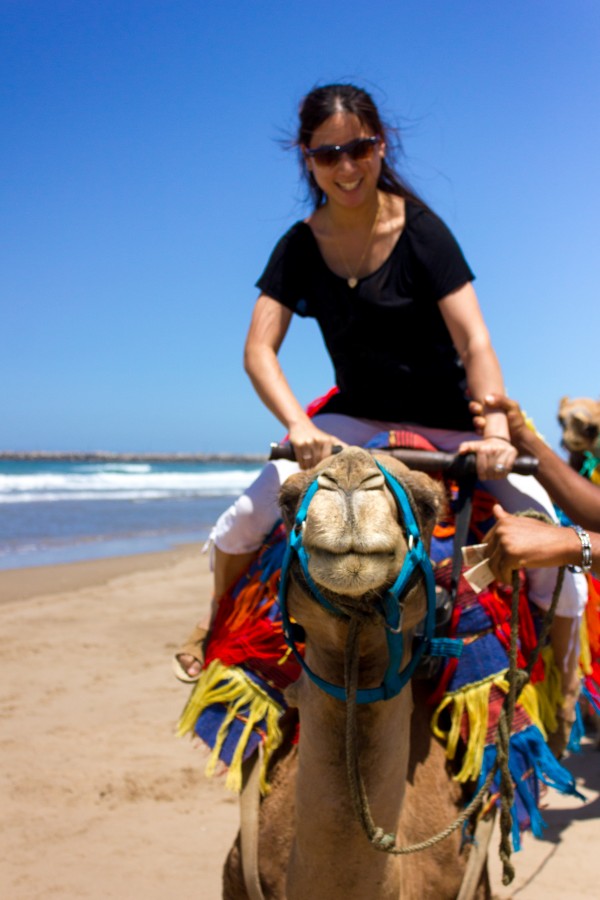 The camel's back is very high up from the ground, compared to a horse. So when you get on, be sure to grip the saddle tightly, because you will be rocked steeply forward and backwards while the camel gets up on her knees.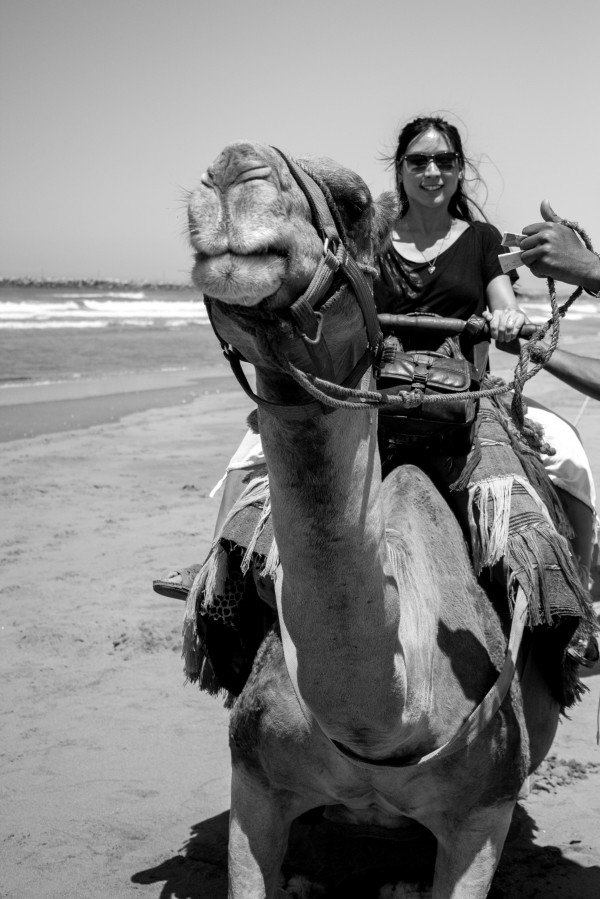 That's a handsome face.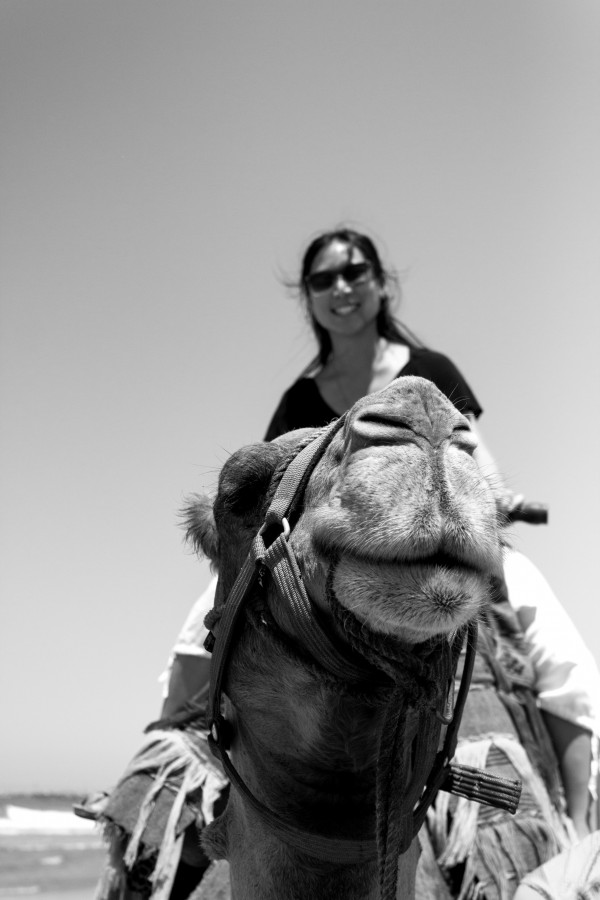 It was, awesome.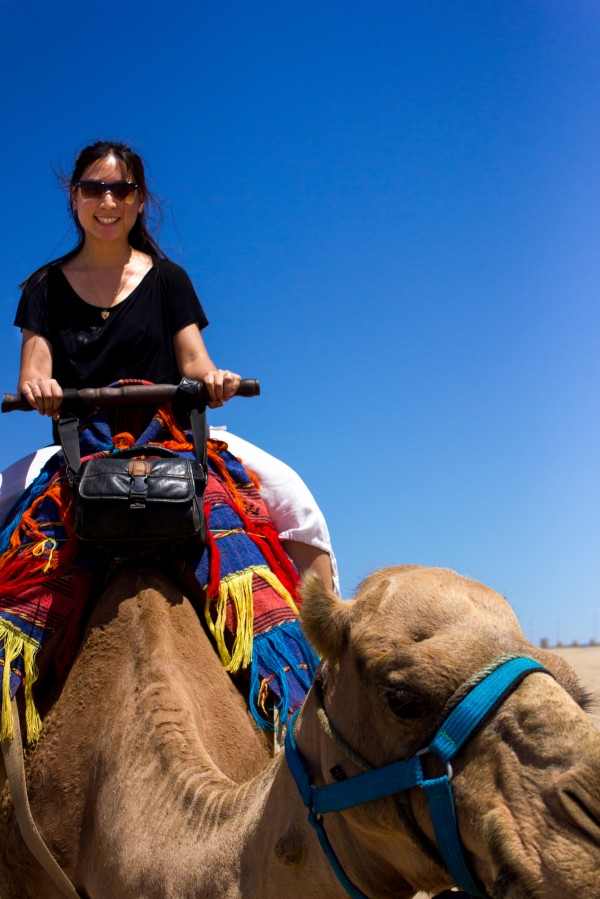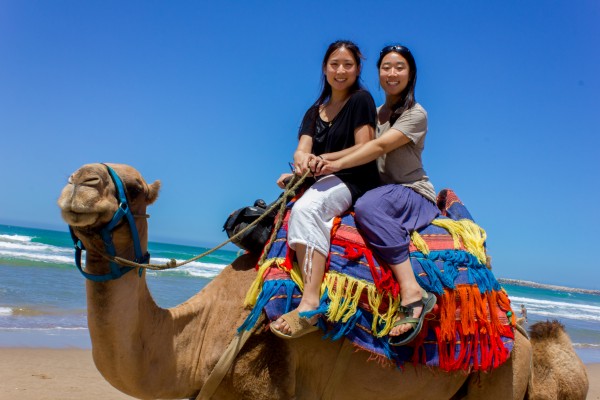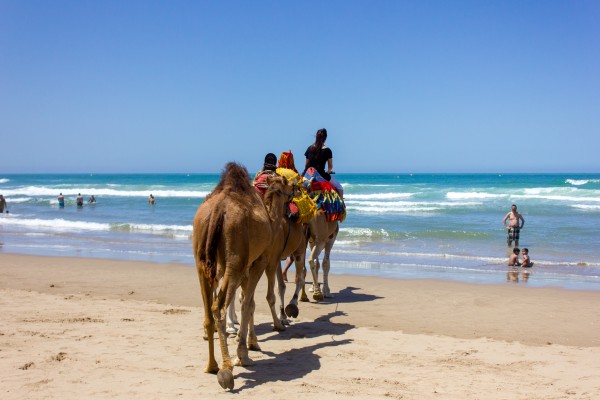 Also, Camel Jr. !