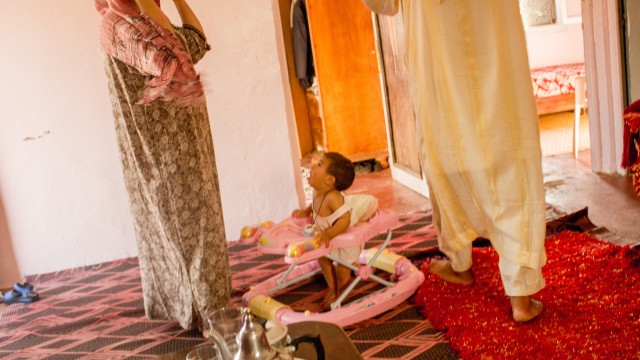 Soued's Bled
One day, Cassandra took me on a trip to visit her friend, Soued, on her (bled). We took a taxi to where their road met the main road, and called to announce our arrival. Little did we know that she would send her younger brother (in the picture below) to fetch us on a rumbling blue tractor. There was only one seat, so we perched ourselves on the frames of the vehicle, clutching the frame for dear life while bumping along the road. It was,  fantastic.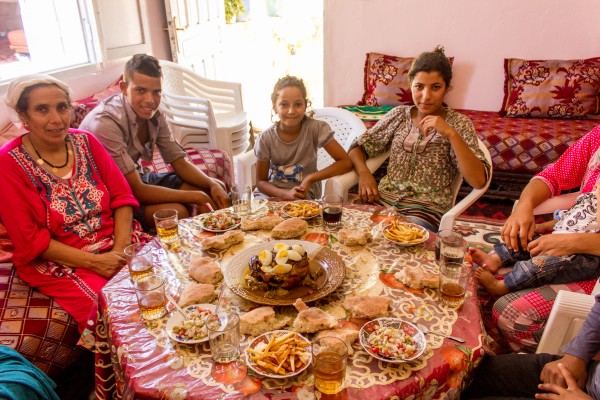 First, they presented a beautiful platter of homemade couscous, piled with meat and vegetables. I heard that couscous takes 2+ hours to make fresh, and includes a laborious steaming process after pushing flour through sieves to make each grain. Fair to say it was the best couscous I've ever had, and perhaps will have in a very long time. We ate with our hands, and as family traditions go, was continuously pushed to keep eating – eat more! eat more! more! why aren't you eating more? don't you like it? eat more!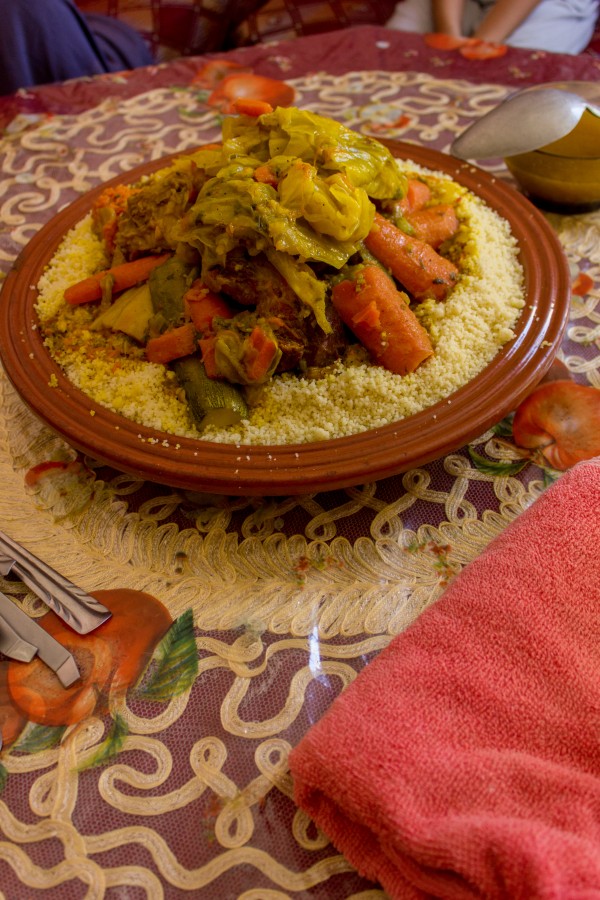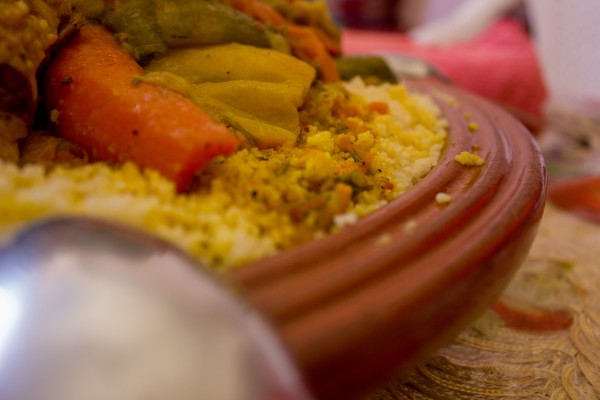 The baby, very curious!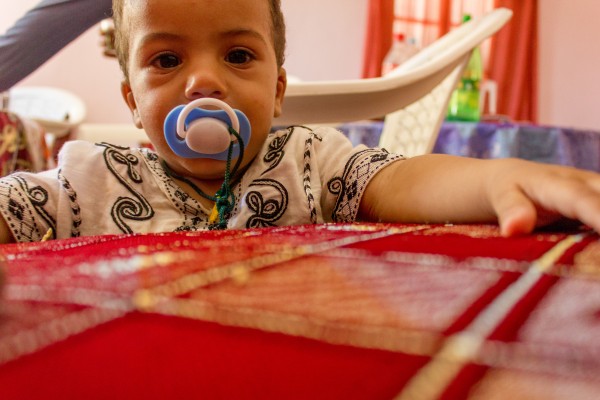 I thought the couscous was lunch, but apparently it was something of an appetizer. I had obeyed and stuffed myself with couscous and veggies, so imagine my reaction at the arrival of a fat chicken laden with eggs:
Really good though, and in times like that, I wish I had four stomachs. You can also see that we had plenty of bread, potato fries, and salad to go with this generous feast.
That wasn't it though.
Watermelon from their field! We were beyond stuffed, but somehow managed to make room for a lot of this delicious fruit.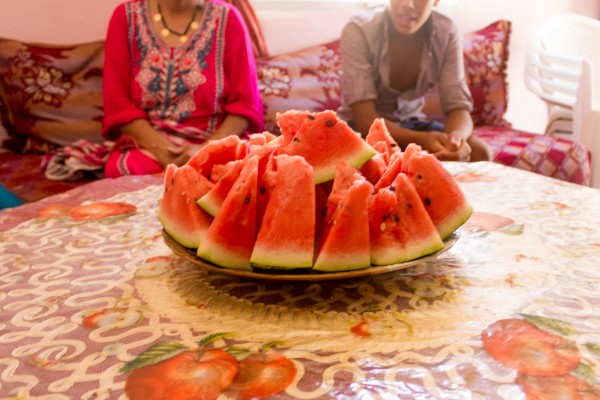 After lunch, they showed us around their grounds: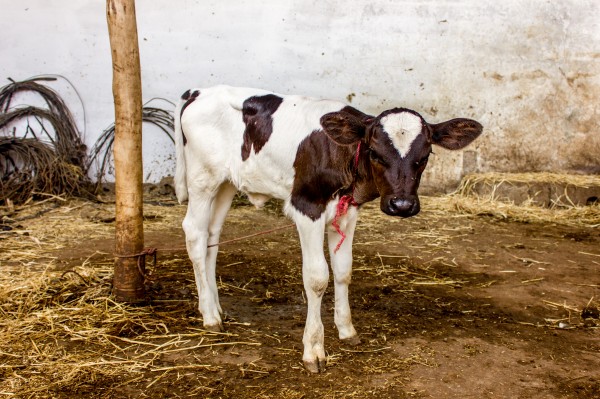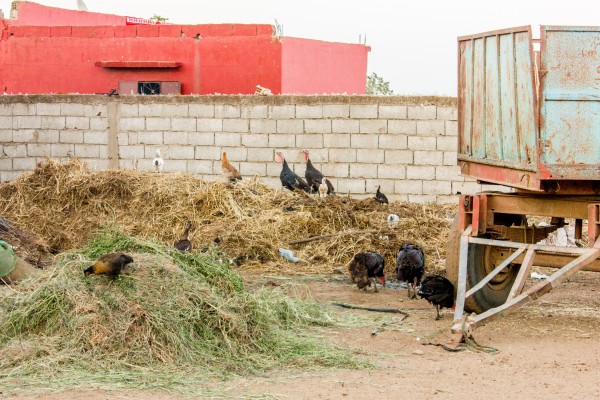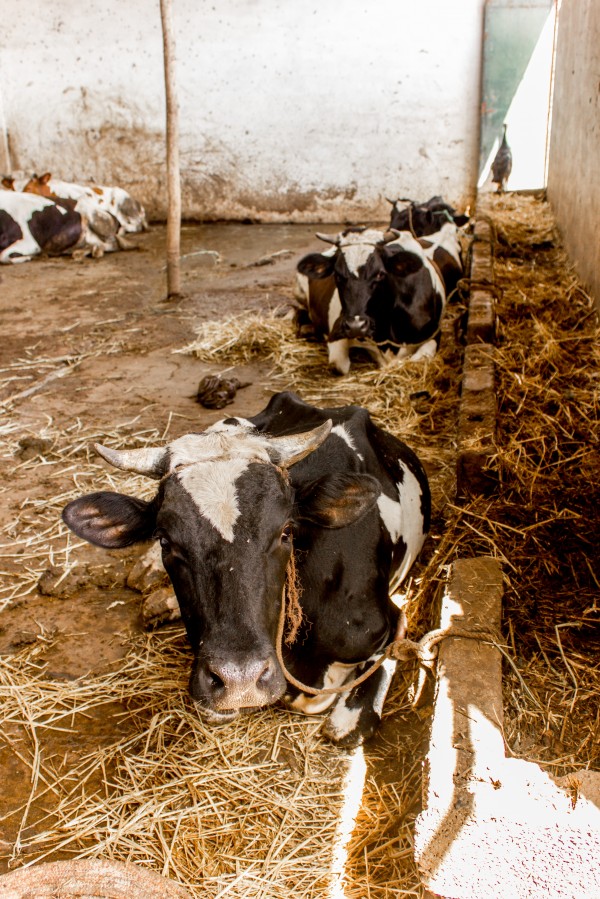 Part of the farm family: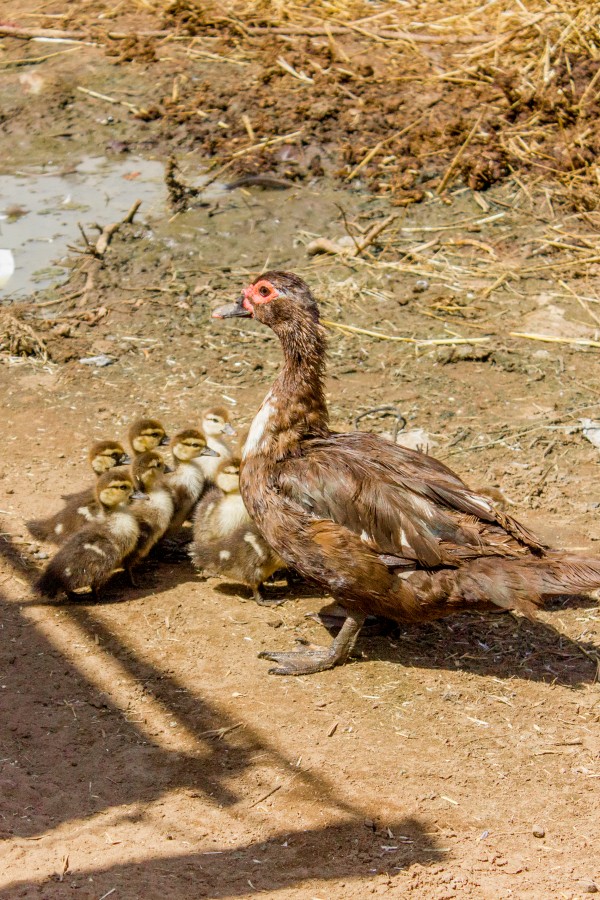 Making a shredded, fluffy, dry kind of noodle.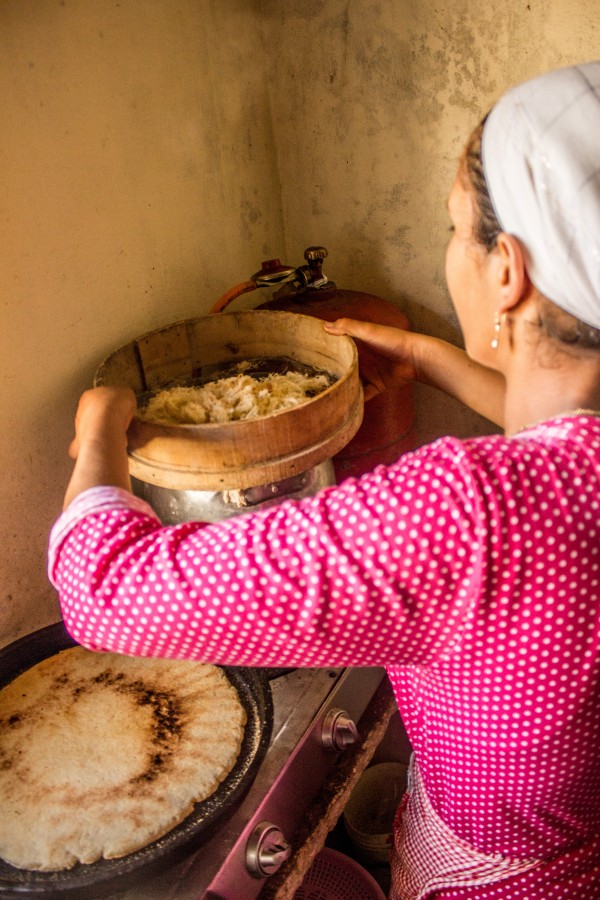 Noodles!! Kind of tastes like bread.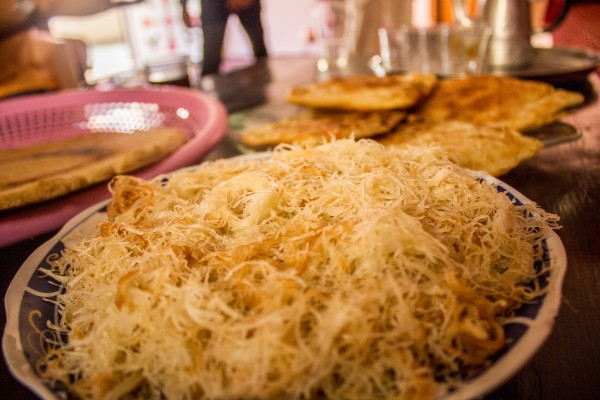 Demonstrating how to make bread: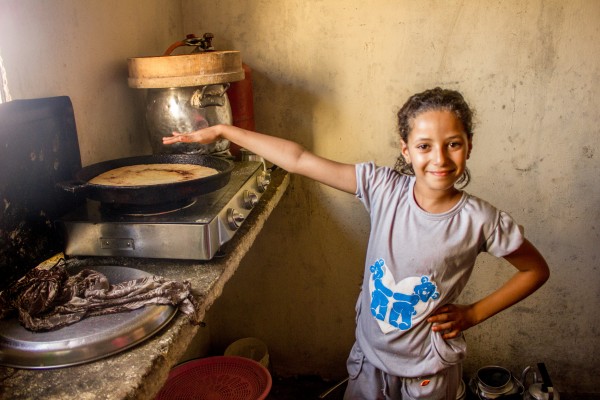 I let her borrow my camera for a bit. The following 3 images are shots that she took around her home: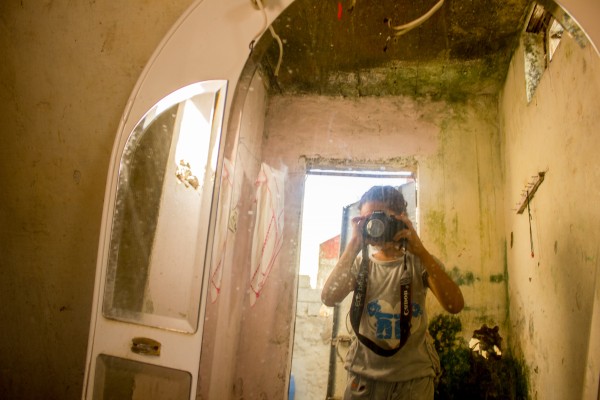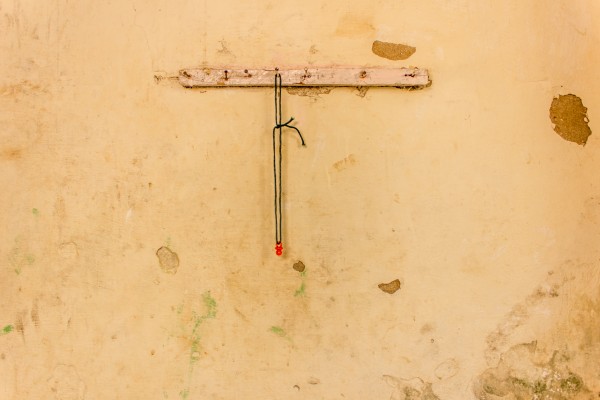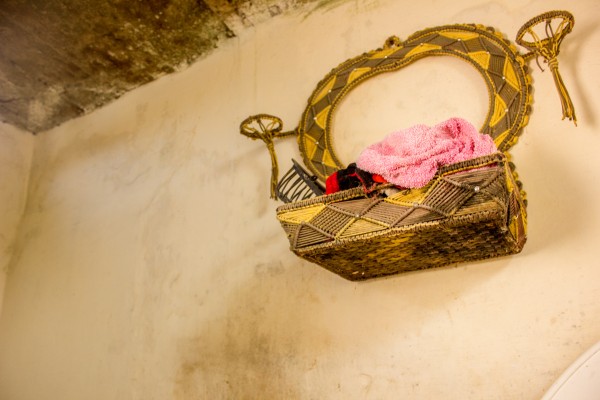 Cassandra, and adorable baby: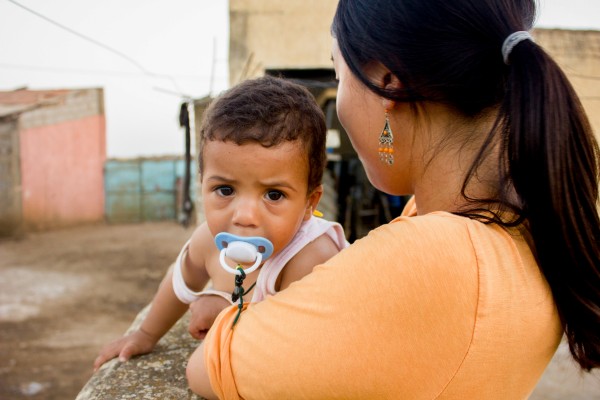 We went bareback horse riding!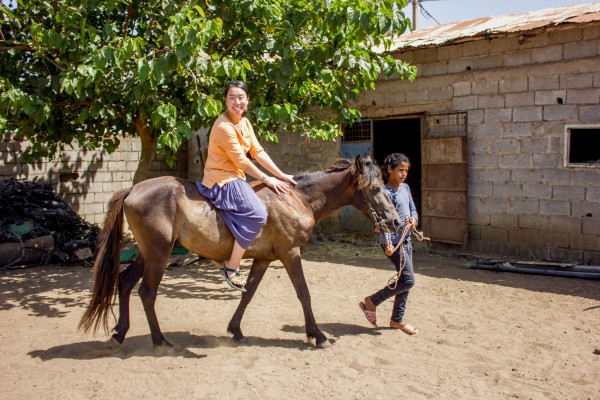 Roofscape/wallscape: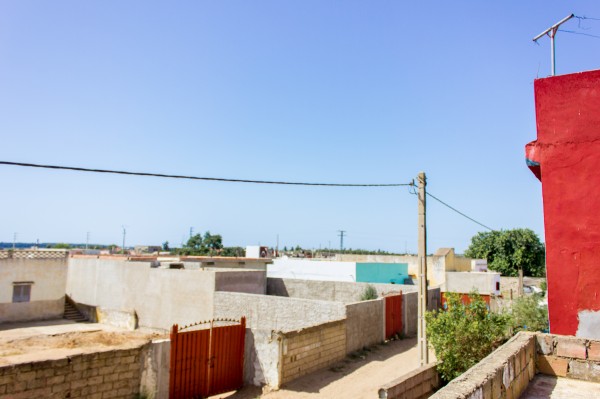 Impromptu portraits under the grapevines: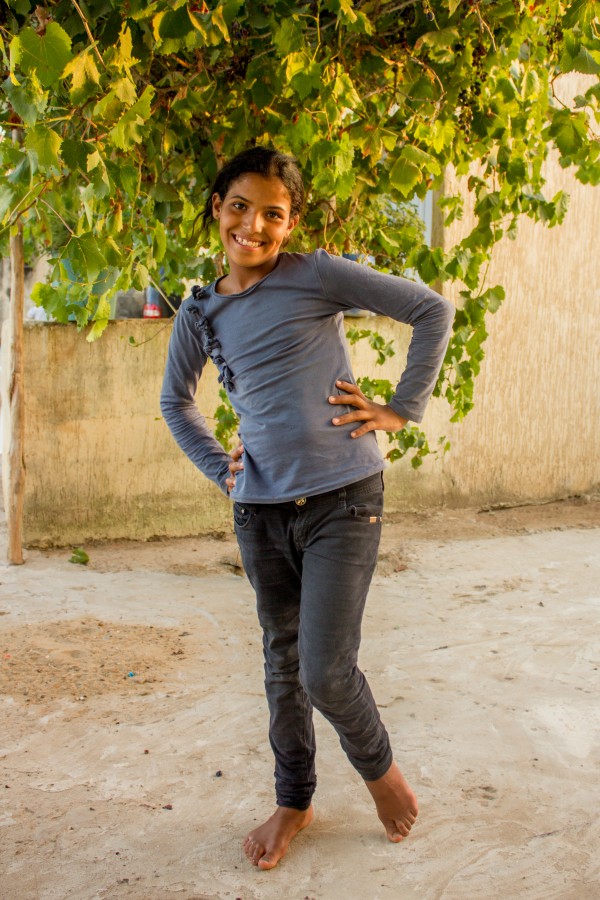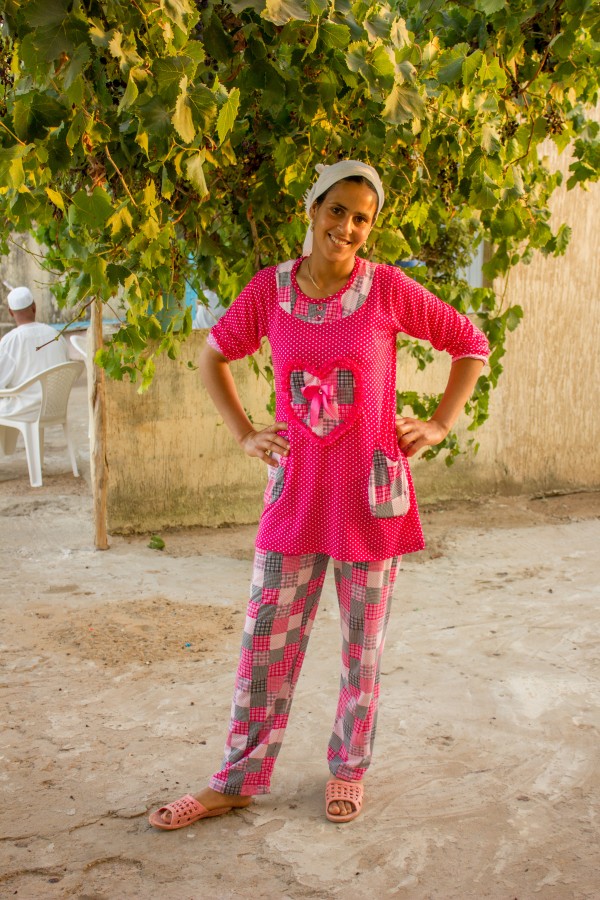 Their farm menagerie: dog, ducks, turkey, chicken: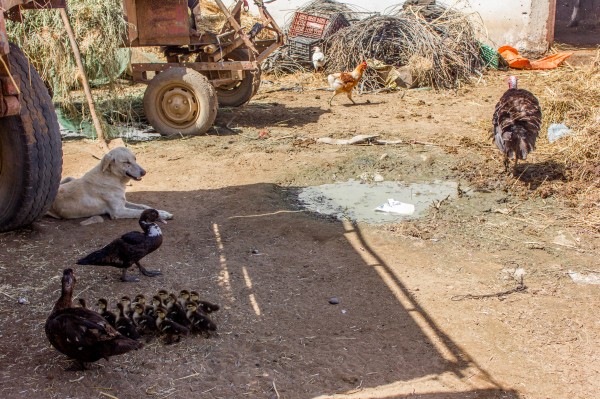 Another cat, unimpressed: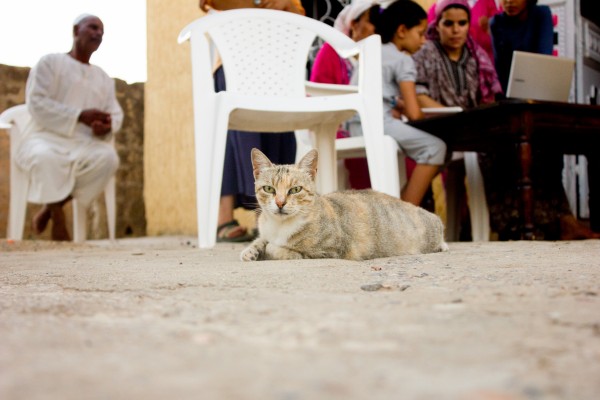 The family: