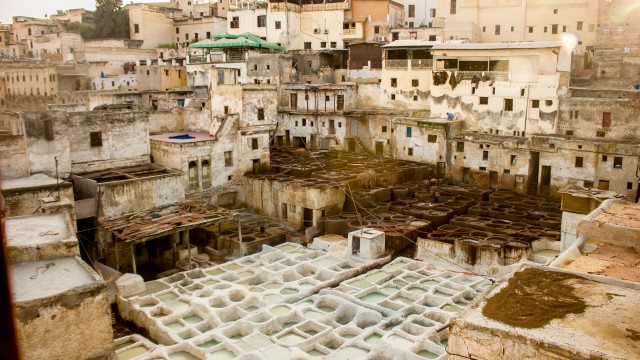 Tanneries & Market in Fes
– Fes, Morocco
The tanneries at Fes have existed for nine centuries, tanning leather the old-fashioned way. It's a maze to get up into one of the buildings to observe the stone beds; you'll need a guide to weave through narrow alleyways between tightly packed structures. All the while, the smell of the tannery gets stronger and stronger… apparently they dilute pigeon poop in the tubs to work the leather before dying them in the adjacent vats.
Fields of vats and hides.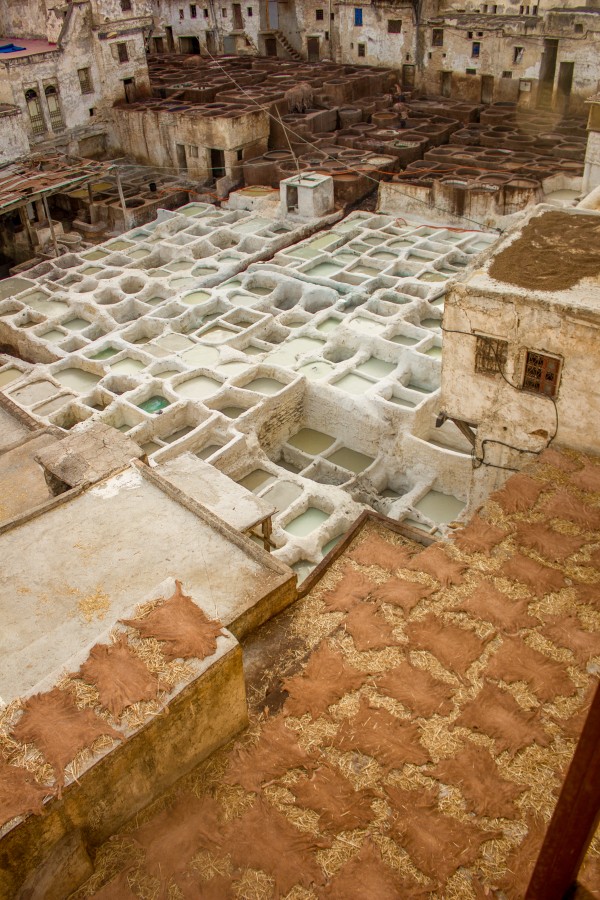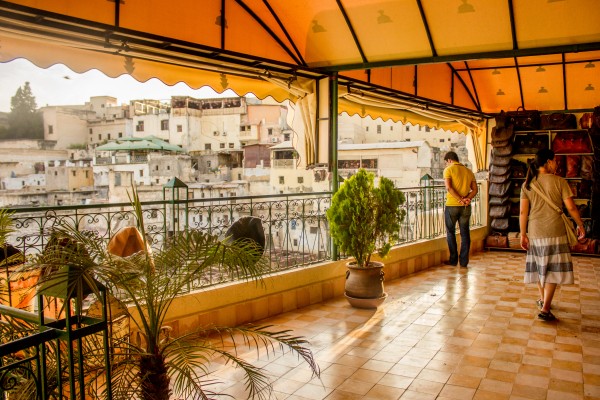 After winding our way back out, we stopped by stalls in the market, to find some tagines for another Peace Corps volunteer.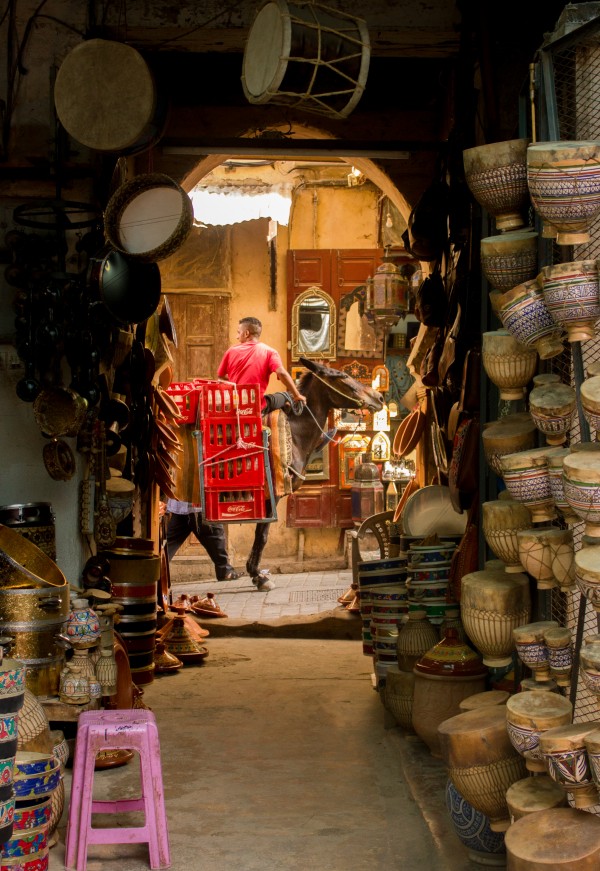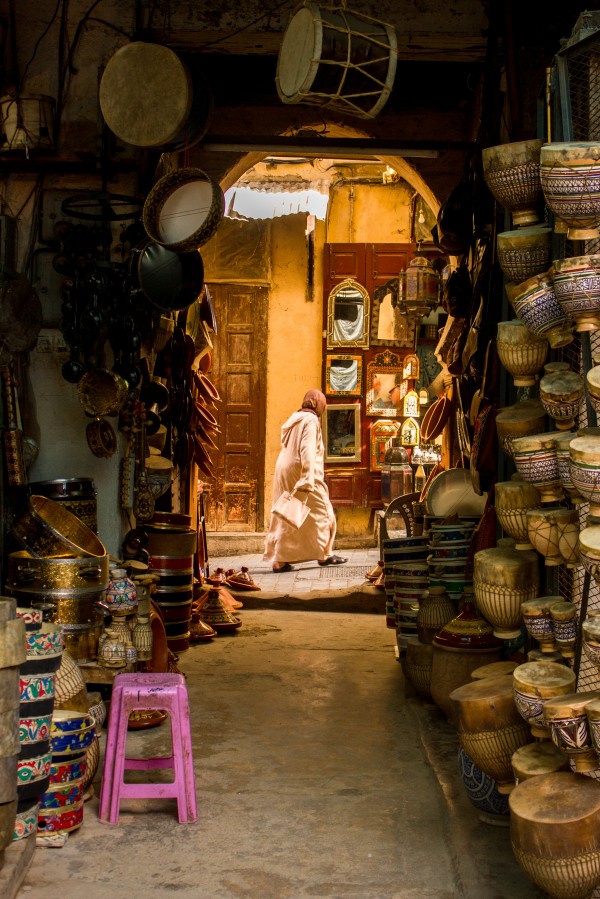 Just so happened to be next to leather workers.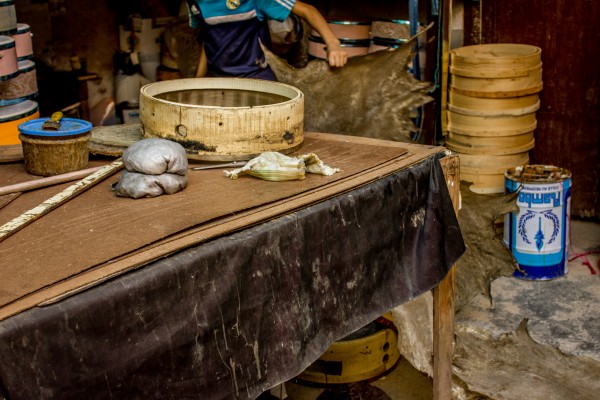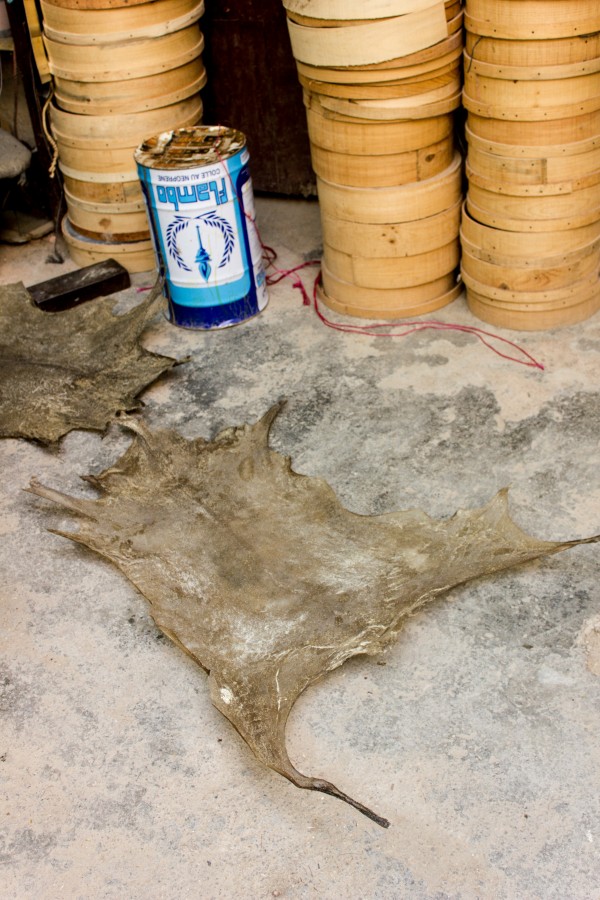 Tagines: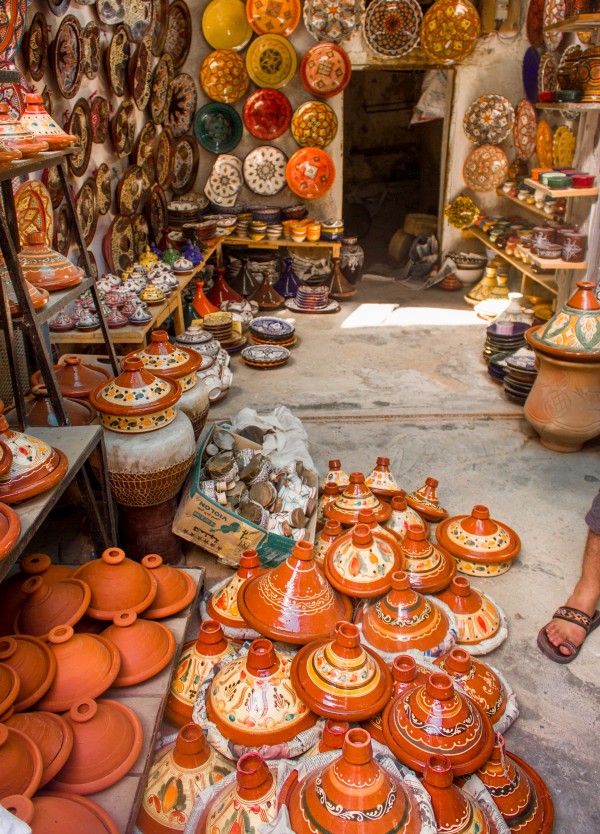 Operates as ceiling: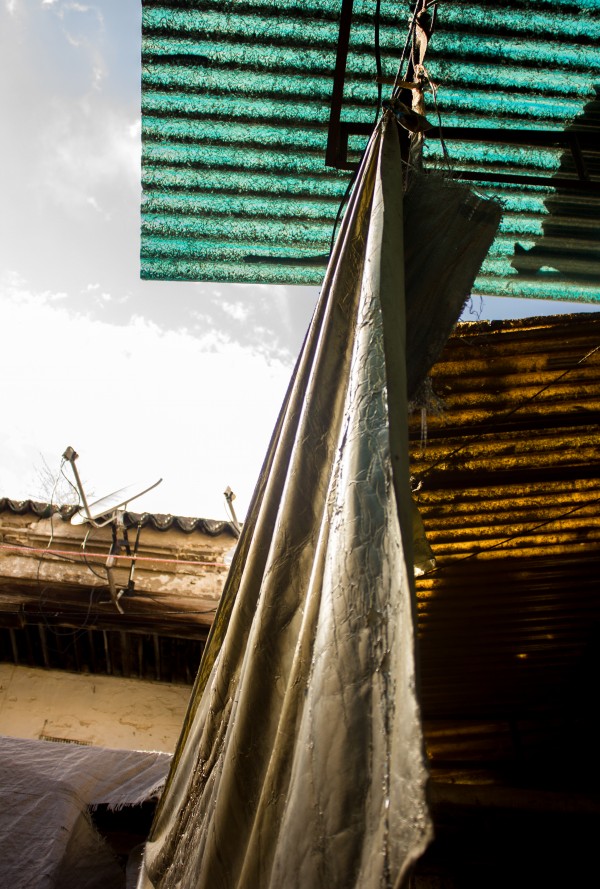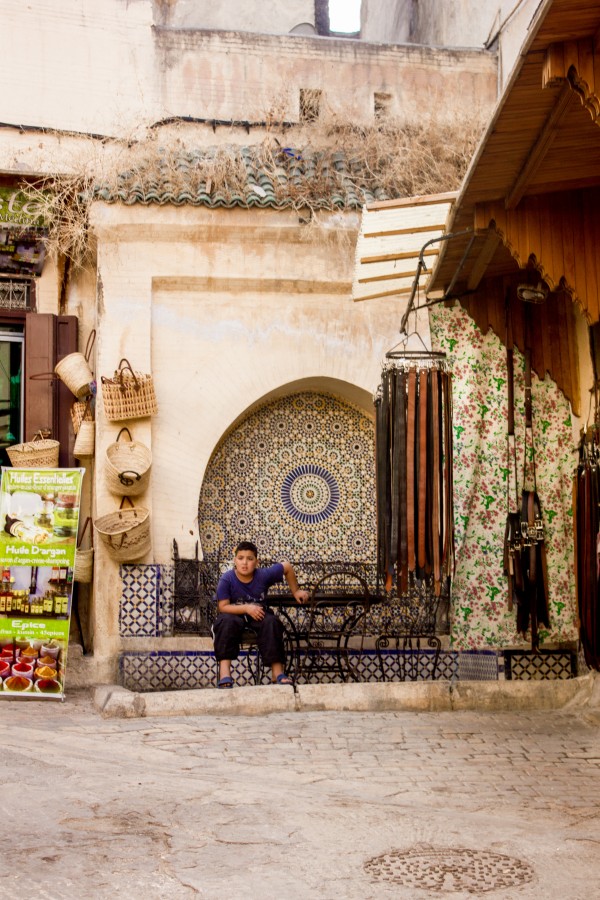 Spices, teas, grains.